How to Do Search Engine Optimization for Voice Search
Technology is in constant motion and evolution. And one of the biggest impacts on this matter is the advent of voice search. With the increasing popularity of smartphones, tablets or voice assistants like Amazon Echo or Google Home has changed (one more time) the way people perform searches for products and services. Thus, how to do search engine optimization for voice search has become essential in every digital marketing strategy.
Mobile is dominating today's internet. 60% of the queries performed today are made through such devices. People usually find it easier and more comfortable to make a query through voice instead of typing on mobile's tiny screens. This evolution in search necessarily leads to re-think the way we plan our keywords and many other essential traits of SEO.
A new way to think SEO
Alexa, Cortana, Siri, Google Assistant. These devices lead us to think about SEO and Adwords Management in a completely different way than we used to. Voice queries are longer than typed ones. They have at least an average of three to five keywords in length. Most of these searches begin with a question, which are usually triggered by words like "how", "what", "where" or "best", among others. So it's essential to mimic as much as possible the way people ask questions verbally.
Most of the voice searches refer to local content and information. Local businesses are probably the biggest beneficiaries of voice search. It is important for them to claim and optimize a Google My Business listing, as it increases the chances to show up when users perform a voice search looking for specific business categories and locations.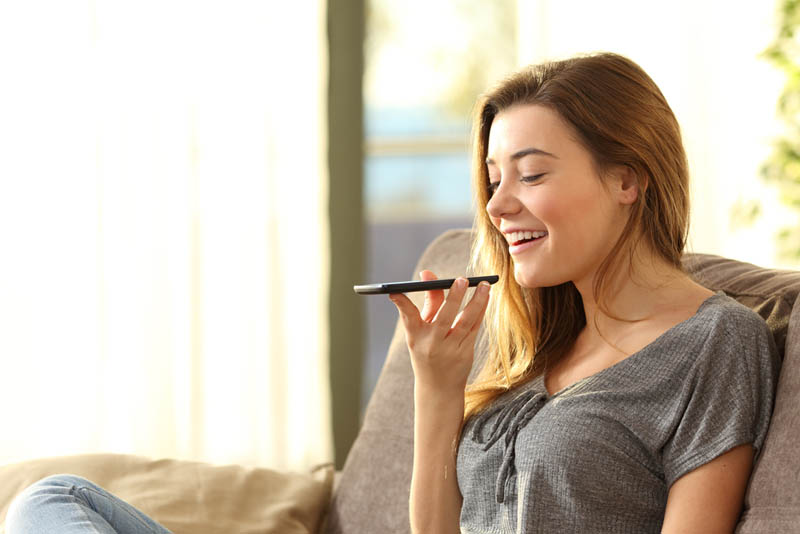 Investing in proper web development never hurts. And if you want to optimize your site for voice search, you need to optimize your platform to adapt to the way people do those searches. Having a good page speed and responsive web design is the ABC of Digital Marketing. But you also need to use a more natural language to answer verbal questions people do. This applies to your pages and blogs content. A solid site hierarchy, site authority, XML sitemap and images with alt tag are also essential part of a good voice search optimization.
Hire experts in Search Engine Optimization for Voice Search
Website Depot is a Full-Service Digital Marketing Agency located in Silverlake, CA. We have more than 10 years of experience in SEO, Adwords Management, Social Media Marketing as well as web design and web development. We can give you and your company a personalized strategy to take you to the next level. Call us at (888) 477-9540 and talk to our Account Executives to know more about us and how our services can make your business grow.