Responsive Web Design for an Effective Mobile Marketing Campaign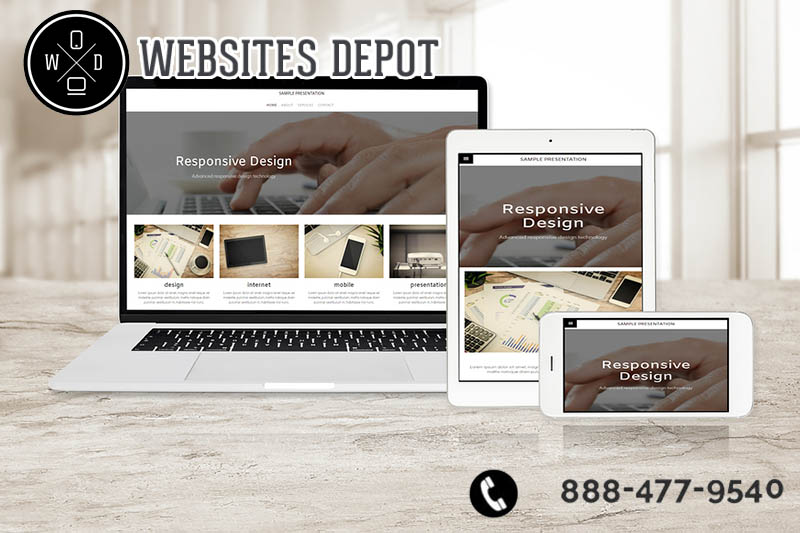 Mobile devices are changing how people interact with brands. More and more people are opting to use their smartphones or tablets to access certain websites. With this in mind, it makes more sense to have a responsive web design. 
Marketing to Smartphone Users 
Mobile marketing is a way for companies to reach their customers through smartphones and tablets. It is a marketing strategy optimized for mobile users. Furthermore, it is a part of an inbound marketing strategy. 
Google has its guideline for mobile in responsive design. At Website Depot, we follow the guidelines to improve our clients' site's score in the mobile algorithm. 
In this case, we make sure that the text is readable without scrolling or zooming the photos out. We also place adequately spaced buttons and avoid unplayable content, like Flash video.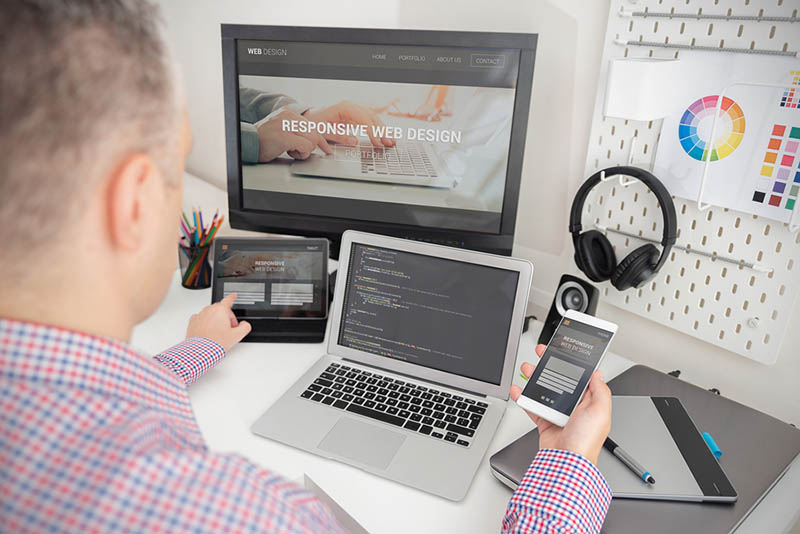 Responsive Design Benefits Your SEO 
Makes Navigating Site Easy
Your responsive web site is catered to your audience. That's why it must be accessible on any device. 
Regardless of what device they are using in visiting your site, they must be able to navigate it quickly. The goal here is to help them stick around. If they can easily navigate your site, they are highly likely to stay and browse. 
Keep in mind that Google has a ranking factor that evaluates the time it takes for visitors to stay on your site. With a responsive design, your site is much easier to read and navigate, thereby, improving user experience. 
Boosts Page Speed 
Responsive design makes it faster for websites to load. And this is vital for Google. Search engines want websites to load faster as they also improve user experience. Fast-loading websites are likely to appear on the first page of the SERP. 
Lowers Bounce Rate 
Because your visitors are likely to stick around, it lowers your bounce rate. Google also pays attention to this factor. Having a short dwell time could mean that the searchers have not found the information they are looking for. 
But your visitors are not only looking at your content when they visit your site. Rather, they also evaluate your overall design. It does not mean that they love flashy design. Instead, users want an easy-to-navigate site. 
With responsive web design, you can put your relevant content and display it in a more mobile-device friendly way. It also offers your visitors a crisper and undistracted environment for users. 
Mobile Users in Mind 
When we plan a responsive web design, we consider your mobile users. In this way, the overall web design will result in a more concise design that allows your SEO strategy to be implemented properly. 
Responsive web design may not be the future of web designing. However, it is a great design that can boost your site's traffic and leads. 
Contact Our Experts 
Web designing can be complicated. That's why most successful companies are opting to hire a web design company, like Website Depot, to take the hassle out of web designing. 
At Website Depot, we provide responsive web design to our clients to help them achieve their business goals. Contact our experts today to help you build a great site for your business: (213) 322-0770.