Responsive Design Vs. Mobile Design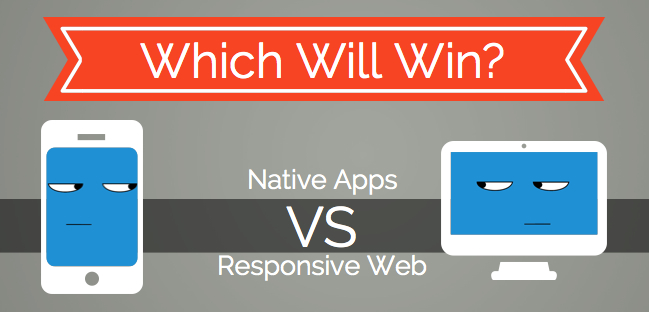 Did you know that a mobile web user will leave a site if it is not optimized for mobile? And did you know that more and more people are using their mobile devices to visit a website? The number of mobile users will continue to grow in 2016. That said, you need to step into the mobile world to get a piece of the pie. But which is better, responsive design vs. mobile design?
What is Responsive Design?
It is a design that lets you have a single website that fits the screen size of your visitors. This can be achieved by adapting design and navigation, as well as content to deliver the same usability and functionality to the user as to the desktop user.
In other words, responsive design will give you a one website that looks almost the same when viewed on all types of devices.
One of the advantages of responsive design is that you will have a single URL and a single website to manage. Plus, there is no need for you to create specific content for mobile users. It is also low cost as you will have to maintain one website, which is quite cheaper than having two.
However, responsive design may not work with older browsers or it may load too slowly or not fully. It may also harm the overall user experience on both desktop and mobile platforms.

What is Mobile Design?
It is essentially a mobile design that is suitable for mobile devices. When developing this type of design, you will have to consider the screen size, limited connection, and a lot of things. Compared with responsive design, mobile design may load faster and easier because it is designed for mobile users.
Unfortunately, mobile design requires you to have multiple URLs and you will have to maintain two sites. Apart from that, you will have to consider that mobile devices have different types and each of them should be considered.
Which is Better for Your Business?
It really depends on the goals of your business. You can have both or just one. If you frequently update your content, it is better to opt for responsive design.
When considering having one, it is best to talk to a consultant. Website Depot team will be happy to assist you and answer your questions about responsive design and mobile design.
To help you make final choice, you should keep in mind your business goals, budget and your niche. The better solution is the one that works for your business and for your target audience.