Reasons Why SEO Is a Must for Your Business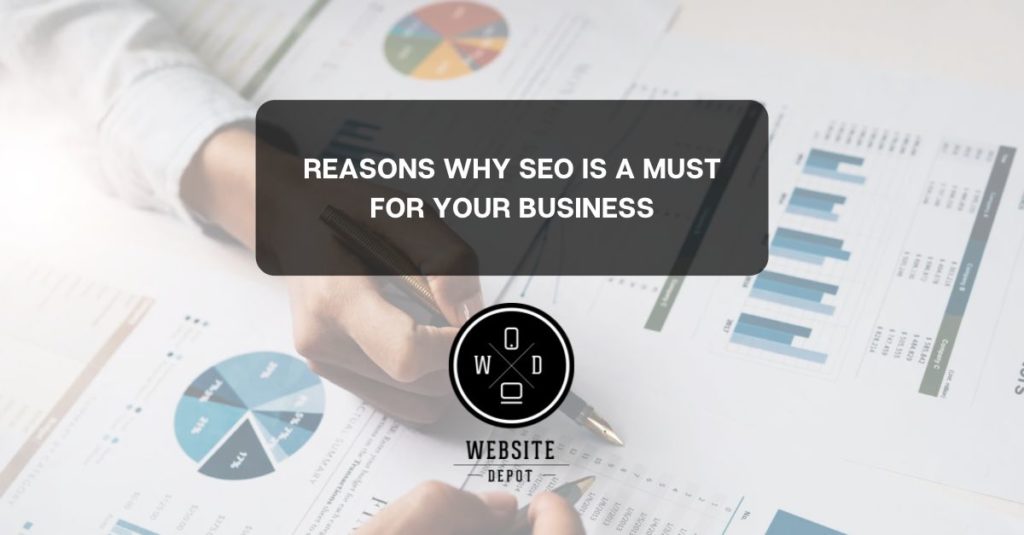 There's a lot more to SEO than just boosting search engine rankings. It helps businesses understand their customers' habits and how they can be reached at various times. " A better ability to provide value is required for today's best consumer websites. As a result, brands can connect with their customers in real-time and at the right time by understanding their needs. There's no better time to start thinking about SEO as part of your overall digital marketing strategy.
With the right SEO vendors, your business can reap the benefits sooner than later. The future of your company's online presence is dependent on SEO, so you shouldn't put it off any longer than necessary. A company's success or failure may be determined by its position on Google's search engine results page. Google's algorithm updates have made it extremely difficult to gain any visibility on their SERP without understanding SEO and paying close attention to every aspect. You'll learn all about the benefits of SEO in this blog post.
SEO Builds Credibility and Trust
For Google to know that a site has quality content, it needs a steady stream of high-quality links pointing to the page. And the most effective approach to earning those backlinks is to create something that other people will find beneficial. Every landing page, particularly in highly competitive niches, faces significant competition. High-quality content and regular dedication to developing your site and brand are the most acceptable ways to attract the attention of search engines.
Every landing page, particularly in competitive niches, has a lot of competition. High-quality content and regular dedication to developing your site and brand are the most significant ways to catch the attention of search engines according to wikipedia.org. In order to help your website rank higher in search results and attract more online clients, your branding and content marketing strategies must make use of your knowledge of SEO best practices.
Improved User Experience Is another Benefit of Good SEO
The SEO environment is continuously developing and morphing into something new. As technology evolves, it will continue to do so for the foreseeable future. Businesses of all types must adapt to suit the demands of Internet users who are consuming information at a rate unheard of in human history. The answer is not to choose one over the other but rather to combine the two.
Increased client satisfaction, excellent sales, lower bounce rates, and better use of your website's goods and services benefit from an efficient SEO strategy. You must include user experience in your SEO efforts to get these results. From the viewpoint of Google and its users, a website that provides a better user experience is better. Your site is online and accessible to others (the visitors) doesn't matter whether you're in business or not. Keep in mind that although SEO can help you get greater online visibility, it does not guarantee that this additional traffic will be converted into repeat clients. Your conversion rates will rise as a result of a positive user experience.
SEO Has an Effect on the Buying Process
Knowing that you have an excellent product or service will no longer be enough. The importance of search engine optimization (SEO) to a company's performance is on the rise. You can only win in SEO by continually learning and adapting, so don't be hesitant to attempt new approaches and make modifications as you refine your plan. SEO has a significant effect on customer and buyer behavior, as we have observed.
As a result, customers will become more frantic to discover businesses they can trust, brands they can fall in love with, not simply because the product or service is excellent or the pricing is correct, but because those brands understand what they want and need and are seeking for. SEO is a commercial activity that should not be taken lightly, and this is the message of this article. When it comes to company strategy, it should be treated as a component. SEO is a powerful tool that may help your company get new clients and develop if you use it correctly.
SEO, or search engine optimization, has swiftly become a critical component of contemporary marketing campaigns. Even if you don't have a website, you may still reap SEO benefits by employing organic traffic, local directories, photo searches, academic searches, industry-specific vertical searches, and more. SEO may be used on social media platforms like Facebook and Twitter and other websites like LinkedIn. For the most part, optimizing your website for search engines is an essential SEO strategy. Our SEO services at website depot Inc. can help you get the most out of your internet presence. Schedule your free consultation now by calling us at (888) 477-9540.