Quality Website Design in Los Angeles is Vital for Online Businesses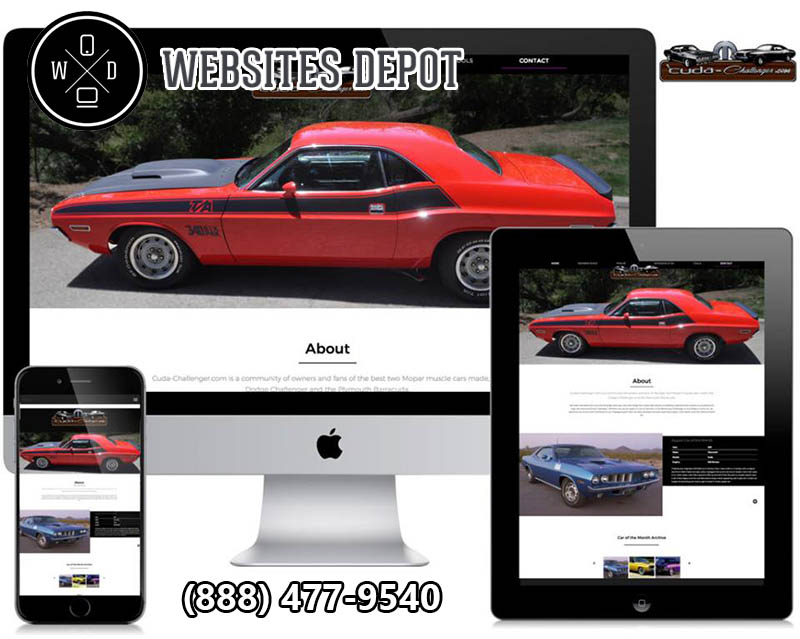 You are ready to start your own business after a lot of hard work and research. You have your business license, office space, room for inventory and product, and maybe even a few workers to assist you. Now all you need is to get your website up and running so you can get started and begin taking orders. As a new startup, you may be looking to cut corners and save money, so you opt to use one of those free website designs for your business. Many new companies try the same strategy, but the problem is what capabilities those free sites have may not be enough to make your website inviting and user-friendly. What you need is quality website design in Los Angeles, and here at Website Depot, we can supply just that for you.
A Website That is Easy to Navigate
Perhaps more than anything else, navigation is essential to users today. Since so many people today make use of their mobile devices to search, access websites, and buy products and services; so you need to be sure that your site is easy for people to move around on no matter what device they use. Customers that have trouble seeing products, getting pages to load, or have issues when they are trying to check out are not going to stay around and wait for your pages to work correctly. They are going to find someone else to go to that offers similar products and work with them instead. Getting a company to design a website for you so that people can move from page to page effortlessly will make your site better for everyone.
E-Commerce Website Design
At Website Depot, we can craft an e-commerce website design in Los Angeles for you that will serve your business purposes perfectly. We have a team of expert developers, designers, content managers, and marketing experts that will make sure your site has the rich, engaging content you want. On top of that, we can handle all the e-commerce necessities for your business safely, securely, and with ease. With our help, you will have a website that customers can find quickly in search engines. Then, they can manage and navigate it well so they will want to come back time and again.
Learn What Our Website Team Can Do
To find out more about how quality website design in Los Angeles can boost your business to the next level, contact us here at Website Depot. You can call us at (888) 477-9540 to speak with a representative and learn what our team can do to help you develop your website in the best way possible. Schedule time for a consultation with us and get free quotes for the work we can do for you so you can see just how affordable quality web design can be. If you prefer to send us a message, please send it to contact@websitedepot.com or use our user-friendly online contact form. Just fill it with your details and your inquiry so a member of our staff can assist you.