Roof Leak Issues – Water Damage At HQ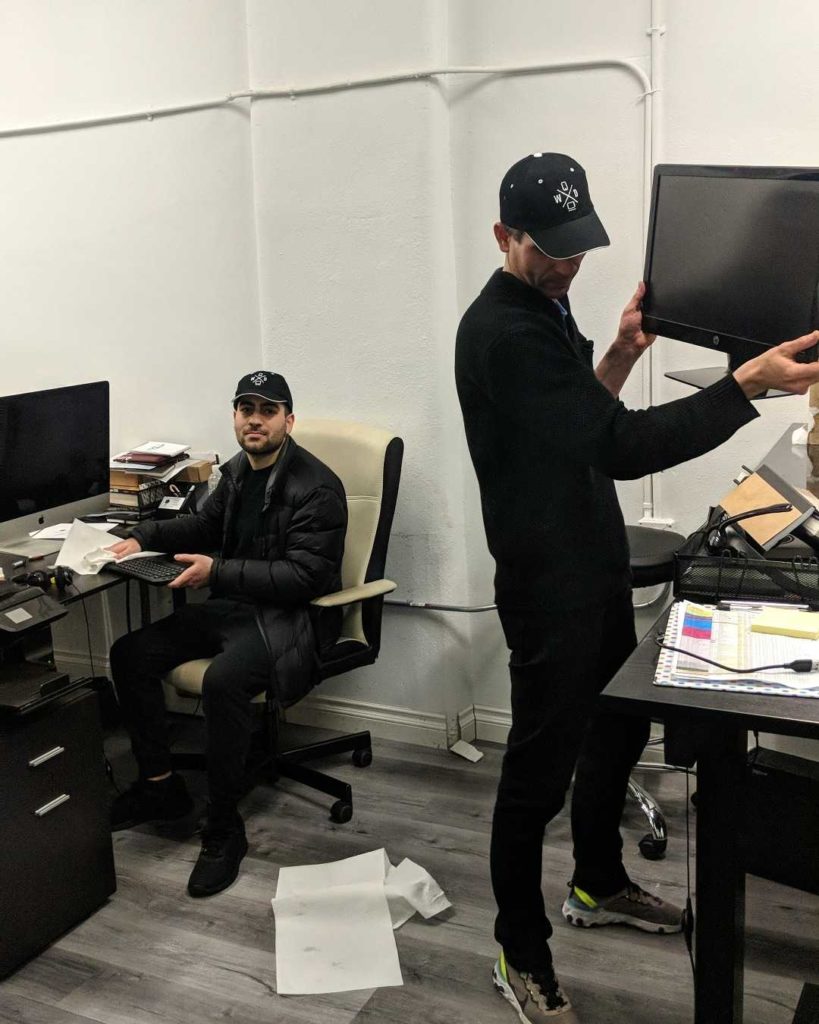 Water Damage At Atwater Village HQ

Due to sudden complications from a roof leak, many Website Depot computers had to be retired, while most of our team was forced to work from home. We apologize for the inconvenience, and should be fully operational again soon. As always, our office strives to not let this influence our productivity.
Many Workstations Damaged By Roof Leak

Many computers will inevitably need to be replaced before our full team can come back in. We'd like to thank our excellent attorney Victor Look for helping us address this situation effectively, and handle the insurance claims to get us back on track with our work schedule as quick as possible.

Danny Working Overnight With Our Team To Minimize Damage

At Website Depot we address an issue the moment it happens. We had people on the scene the moment we found out it happened, saving as much of our office as possible. Day or night, our team is always ready to run damage control during a crisis.
BELAL HAMIDEH – WORKERS COMPENSATION & PERSONAL INJURY ATTORNEY

We would like to give a special feature to a few of the other great attorneys we've worked with over the years who have been essential to our growth, starting with Belal Hamideh.

Belal has been with Website Depot for a few years now, and recently took the next big step in his business by upgrading his contract with us. You can visit his site for more information here.
KARINE KARADJIAN – DEBT SETTLEMENT & BANKRUPTCY ATTORNEY

Another longtime attorney client who has stayed with us is Karine Karadjian, a Pepperdine University graduate specializing in Chapter 7 and Chapter 13.

You can find more about her services and what types of debt/bankruptcy cases she handles here.
JANCE WEBERMAN – A PROFESSIONAL LAW FIRM

Jance Weberman is one of Website Depot's oldest clients, as we are quickly approaching his 4th year!

Jance handles a wide spectrum of cases, such as civil litigation, both medical and legal malpractice, workplace discrimination, criminal defense, white collar crime, and more. Read more about his services here.
TENINA LAW – TAX RESOLUTION & TAX AUDITS

Tenina Law is one of our more recent clients, whose work we believe is essential now more than ever. Tenina will resolve any problems you might have regarding tax-related disputes, whether as a business, or as an individual person.

If you're in seek of help with your taxes, you can review her services here.
WEBSITE DEPOT INC 3402 GLENDALE BLVD  LOS ANGELES CA 90039 UNITED STATES
You received this email because you are subscribed to Marketing Information from Website Depot Inc.