October 6th, 2021, Weekly Digital Marketing News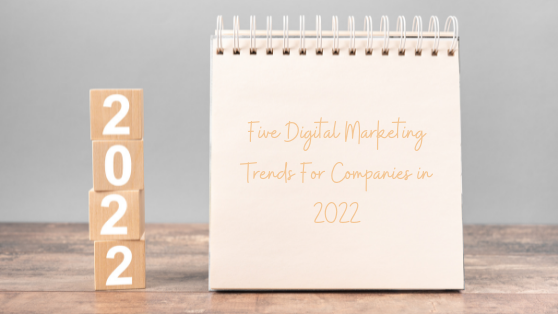 It's October of 2021 which means that it's not too soon to talk about digital marketing trends for businesses in 2022. That's not a joke! Understanding what could help your business in the new year will give you the best chance to prepare.
Before you hire a vendor to work with your company, any vendor, you vet them.You make sure that they can truly provide you with what you need. Digital marketing is no different. Before you bring a digital marketing agency into the fold, you want to know that this is exactly the right decision for your company at this time.
We're very grateful to work with great companies who do fantastic work. Perhaps the best part of this job is connecting to so many top-notch businesses. We like to highlight a few of our incredible clients in these newsletters. That way, you too can do business with the very best.
We Want Your Feedback!
Website Depot is dedicated to providing our clients with innovative digital marketing solutions. If our services have helped your business succeed, we would love to hear from you! Please send a screenshot of your feedback to contact@websitedepot.com for a chance to be featured in this newsletter!
This week, host Greg Benevent interviews Steve Abo of Abo Capital. Abo Capital offers commercial and residential mortgage loans for investors and businesses looking to obtain favorable funding. They fund super easy to difficult loans, which may be deemed as not bankable or turndowns
Business Spotlight: Best Wig Outlet
Shopping for wigs online has never been easier with Best Wig Outlet! From wigs to hair extensions, wiglets, toppers, and more, Best Wig Outlet has everything you need to find your perfect look today. Their selection of name brands offer the very best in quality, comfort, and durability – providing styleable, versatile pieces suited for both special events and daily wear.
Join Our Team!
Website Depot is currently looking for writers who specialize in the following fields:
Legal/Law
Mental Health
Cannabis
Fashion
If you are interested in learning more about the career opportunities at Website Depot, please call (888) 477-9540
Digital Marketing Survey for Attorneys & Law Firms
Website Depot actively uses feedback to constantly improve our marketing strategies and provide you with the best possible digital marketing services.
Please take a few minutes to fill out our digital marketing survey by clicking the button below.
New TikTok Marketing Package Add-On Available
Get your business noticed with TikTok ad campaigns. Contact us for more for details.