October 13th, 2021, Weekly Digital Marketing News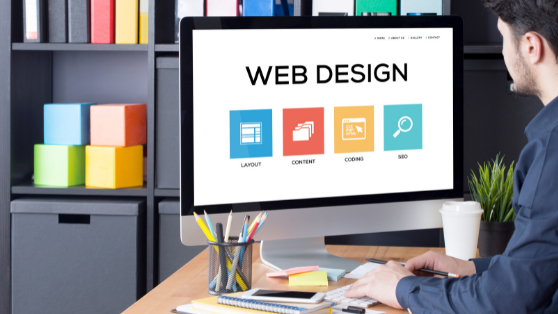 If the web design of your site isn't responsive, then it puts you at a disadvantage, regardless of what industry you're in. Those disadvantages include missing out on users who find your site on mobile devices, as well as ranking as highly as you could. After all, responsiveness is a ranking factor. However, with the right kind of web design, your website can climb the Google rankings while drawing in new customers/clients and even keeping them.
A few days ago, everyone at our digital marketing agency noticed the internet was down. Quickly, we realized it wasn't just down for us. It was down for many in and around the Southern California area. As we always do in such situations, here at Website Depot, we did absolutely everything we could to help our clients.
We're very grateful to work with great companies who do fantastic work. Perhaps the best part of this job is connecting to so many top-notch businesses. We like to highlight a few of our incredible clients in these newsletters. That way, you too can do business with the very best.
We Want Your Feedback!
Website Depot is dedicated to providing our clients with innovative digital marketing solutions. If our services have helped your business succeed, we would love to hear from you! Please send a screenshot of your feedback to contact@websitedepot.com for a chance to be featured in this newsletter!
This week, host Greg Benevent interviews Steve Abo of Abo Capital. Abo Capital offers commercial and residential mortgage loans for investors and businesses looking to obtain favorable funding. They fund super easy to difficult loans, which may be deemed as not bankable or turndowns
Business Spotlight: Journey Builders Inc.
Journey Builders Inc. is the leading provider of residential and commercial roofing services in Southern California. All of their roofing projects meet Title 24 Cool Roof requirements, providing the best energy-efficient options to all of their customers.
Join Our Team!
Website Depot is currently looking for writers who specialize in the following fields:
Legal/Law
Mental Health
Cannabis
Fashion
If you are interested in learning more about the career opportunities at Website Depot, please call (888) 477-9540
Digital Marketing Survey for Attorneys & Law Firms
Website Depot actively uses feedback to constantly improve our marketing strategies and provide you with the best possible digital marketing services.
Please take a few minutes to fill out our digital marketing survey by clicking the button below.
New TikTok Marketing Package Add-On Available
Get your business noticed with TikTok ad campaigns. Contact us for more for details.