July 28, 2021, Weekly Digital Marketing News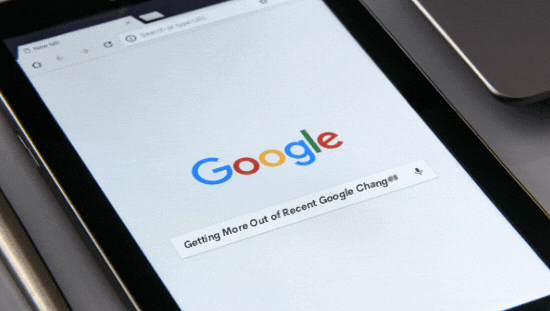 Does it feel like Google changes what they're looking for practically every day? Has it felt like you've just adapted to one Google change when another comes along, potentially leaving you in the lurch? Many business owners and marketers feel that way.
"Our competition just jumped ahead of us in online marketing, and we have no idea why. What we were doing has been so successful." So many business owners and marketers have voiced some version of that concern. It's impossible to overstate just how quickly online marketing can change.
The Importance of ADA Compliance
Folks with disabilities have the same rights and privileges as anyone else. Website accessibility should be for everyone – that's straight from the Department of Justice. This isn't just because you want your website to be read and accessed by more people, it's the law. Should your website be inaccessible, you can be heavily fined. In fact, you could be fined up to $75,000 per incidence. No one wants that. Being proactive and making your website ADA compliant is best for everyone. Website Depot can ensure that your website is compliant with the ADA.
This week, host Greg Benevent chats with Website Depot video production lead (and Dungeon Master) Noël Dombroski about the unexpected marketing lessons businesses can learn from the age-old tabletop RPG, Dungeons & Dragons. Tune in to hear valuable lessons about strategy, rolling with the numbers, and how your company's quests are not unlike that of wizards, goblins, and roleplaying nerds.
Business Spotlight: Be Mi Los Angeles
Be Mi is a cool, stylish and comfy to wear clothing brand. Their modern collections break from traditional and overused tropes by featuring designs that allow for true self-expression.
Business Spotlight: American Cool & Heat
American Cool & Heat specializes in providing high quality HVAC services in Los Angeles and the surrounding area. Over the years, they have acquired the enviable reputation for excellence in service, performance, and customer satisfaction. Mention our promo code "Depot10" to receive a 10% discount on HVAC replacements!
Business Spotlight: Arizona Sun
Arizona Sun® is a family-owned business based in sunny Scottsdale, Arizona. In return for the abundant natural southwest ingredients available at their fingertips, and their products' amazing success, Bob and Ellen Wallace are dedicated to giving back to their community. Arizona Sun has been providing the highest quality sun care products since 1982
Join Our Team!
Website Depot is currently looking for writers who specialize in the following fields:
Legal/Law
Mental Health
420/Marijuana
Fashion
We are also hiring a Senior Web Developer!
If you are interested in learning more about the career opportunities at Website Depot, please call (323) 912-1125!
New TikTok Marketing Package Add-On Available
Get your business noticed with TikTok ad campaigns. Contact us for more for details.