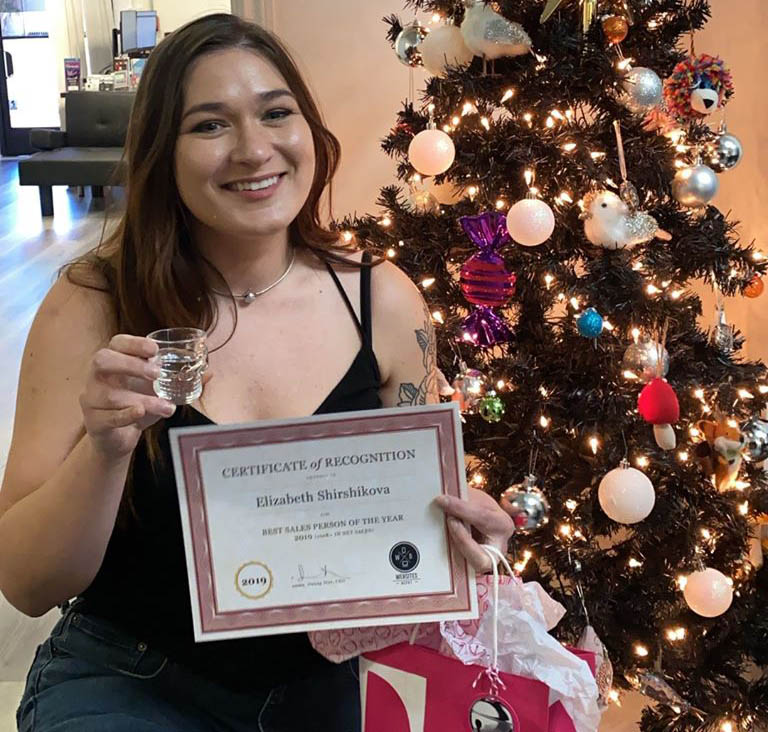 Website Depot Salesperson of 2019: Elizabeth Shirshikova!

Liz was chosen as Salesperson of the year 2019 because of her hard work and dedication. Congratulations and thank you, Liz! 2020 is ours!

A New Photo Session at Website Depot Studio!

Our in-house photographer had a fantastic session at our photo and video studio in Hollywood! To know more about how to shoot professional content for your company, click here!
13 WEB DESIGN TRENDS TO WATCH IN 2020

The web turned 30 in 2019. What should we expect in terms of web design for 2020? Read more in this article.
CASE STUDY: TEEN REHAB CENTER

In this new case study, see how Website Depot team of elite coders and marketing experts helped a teen rehab center to stand out in a highly competitive industry.
GOOGLE EXPLAINS HOW TO USE HEADINGS FOR SEO

Google's John Mueller offered a clear explanation of how Google uses H1, H2, HTML headings. This explanation shows the role heading elements play in ranking and how you should use them. Read full article here.
LIMITED TIME OFFER ON SEO PACKAGES

You can upgrade your SEO packages for $10 per keyword and get many more terms ranking for your business! Contact an Account Executive at Website Depot for more information: (888) 477-9540.
WEBSITE DEPOT INC 3402 GLENDALE BLVD  LOS ANGELES CA 90039 UNITED STATES
You received this email because you are subscribed to Marketing Information from Website Depot Inc.
Update your email preferences or unsubscribe.