August 25th, 2021, Weekly Digital Marketing News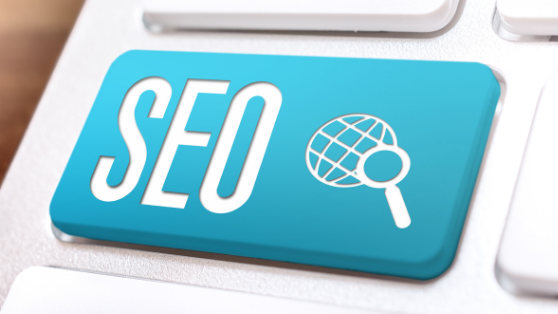 Too often, a digital marketing agency describes SEO services packages like they are add-ons for a car. They tend to think that you're not really aware of what you need, so they try to get you to pay as much for a large cup holder as you would power windows (to use an analogy). That said, there are some services that absolutely should be included in any search engine optimization package.
Have you been wondering whether or not you should do all of the SEO for your rehab/treatment center or bring in a professional? Do you look at other rehab centers' SEO and think: "we need to have something like that?" Regardless of your choice, any form of rehab center marketing has to be handled with discretion, caution, and delicacy.
The Importance of ADA Compliance
Folks with disabilities have the same rights and privileges as anyone else. Website accessibility should be for everyone – that's straight from the Department of Justice. This isn't just because you want your website to be read and accessed by more people, it's the law. Should your website be inaccessible, you can be heavily fined. In fact, you could be fined up to $75,000 per incidence. No one wants that. Being proactive and making your website ADA compliant is best for everyone. Website Depot can ensure that your website is compliant with the ADA.
We're very grateful to work with great companies who do fantastic work. Perhaps the best part of this job is connecting to so many top-notch businesses. We like to highlight a few of our incredible clients in these newsletters. That way, you too can do business with the very best.
We Want Your Feedback!
Website Depot is dedicated to providing our clients with innovative digital marketing solutions. If our services have helped your business succeed, we would love to hear from you! Please send a screenshot of your feedback to contact@websitedepot.com for a chance to be featured in this newsletter!
This week, host Greg Benevent interviews Website Depot client Darren Elpant of Silverlake Recording Studios. Tune in to hear more about the studio's amenities, learn about the COVID precautions they've put into place, and to hear about some of the kinds of projects that utilize Silverlake Recording Studio – from voiceover work and ADR to instrumental sessions, vocal sessions, motion picture mixing and mastering, and more.
Business Spotlight: Belal Hamideh Law
Attorney Belal Hamideh has handled hundreds of cases. He has a 99% success rate. Through his experience and dedication to success, he has recovered millions of dollars for his clients.
Join Our Team!
Website Depot is currently looking for writers who specialize in the following fields:
Legal/Law
Mental Health
Cannabis
Fashion
If you are interested in learning more about the career opportunities at Website Depot, please call (323) 912-1125!
Digital Marketing Survey for Attorneys & Law Firms
Website Depot actively uses feedback to constantly improve our marketing strategies and provide you with the best possible digital marketing services.
Please take a few minutes to fill out our digital marketing survey by clicking the button below.
New TikTok Marketing Package Add-On Available
Get your business noticed with TikTok ad campaigns. Contact us for more for details.