August 11th, 2021, Weekly Digital Marketing News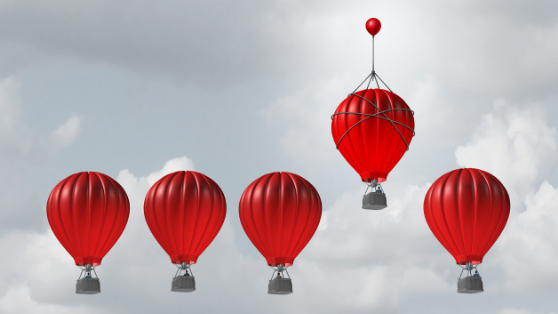 Your competition is more than just another company in your own industry. Yes, they are your competition. Depending on your geographic region and reach, they may be your most direct competition. But, they're far from your only competition. You're not just competing against another company. You're competing against an experience.
That may not have always been the case. But, in the wake of a pandemic, it definitely is now.
"We want our product to be associated with something trendy. Can you help us do that on social media?" The answer to this question is almost always: "yes… but, that's probably not what's best for your company right now." There's so much more to social media marketing than just, well, marketing.
The Importance of ADA Compliance
Folks with disabilities have the same rights and privileges as anyone else. Website accessibility should be for everyone – that's straight from the Department of Justice. This isn't just because you want your website to be read and accessed by more people, it's the law. Should your website be inaccessible, you can be heavily fined. In fact, you could be fined up to $75,000 per incidence. No one wants that. Being proactive and making your website ADA compliant is best for everyone. Website Depot can ensure that your website is compliant with the ADA.
We're very grateful to work with great companies who do fantastic work. Perhaps the best part of this job is connecting to so many top-notch businesses. We like to highlight a few of our incredible clients in these newsletters. That way, you too can do business with the very best.
We Want Your Feedback!
Website Depot is dedicated to providing our clients with innovative digital marketing solutions. If our services have helped your business succeed, we would love to hear from you! Please send a screenshot of your feedback to contact@websitedepot.com for a chance to be featured on this newsletter!
This week on Daily Digital, host Greg Benevent chats with Website Depot video production lead Noël Dombroski about the many ways your business can go about recycling content – from social media postings and promotions to video production, blog writing, and more.
Business Spotlight: American Cool & Heat
American Cool & Heat specializes in providing high quality HVAC services in Los Angeles and the surrounding area. Over the years, they have acquired an enviable reputation for excellence in service, performance, and customer satisfaction. Mention our promo code "Depot10" to receive a 10% discount on HVAC replacements!
Join Our Team!
Website Depot is currently looking for writers who specialize in the following fields:
Legal/Law
Mental Health
420/Marijuana
Fashion
If you are interested in learning more about the career opportunities at Website Depot, please call (323) 912-1125!
New TikTok Marketing Package Add-On Available
Get your business noticed with TikTok ad campaigns. Contact us for more for details.
Website Depot Inc, 3402 Glendale Blvd, Los Angeles, CA 90039, United States, (888) 477-9540