You Need the Help of a Responsive Design Web Agency in Los Angeles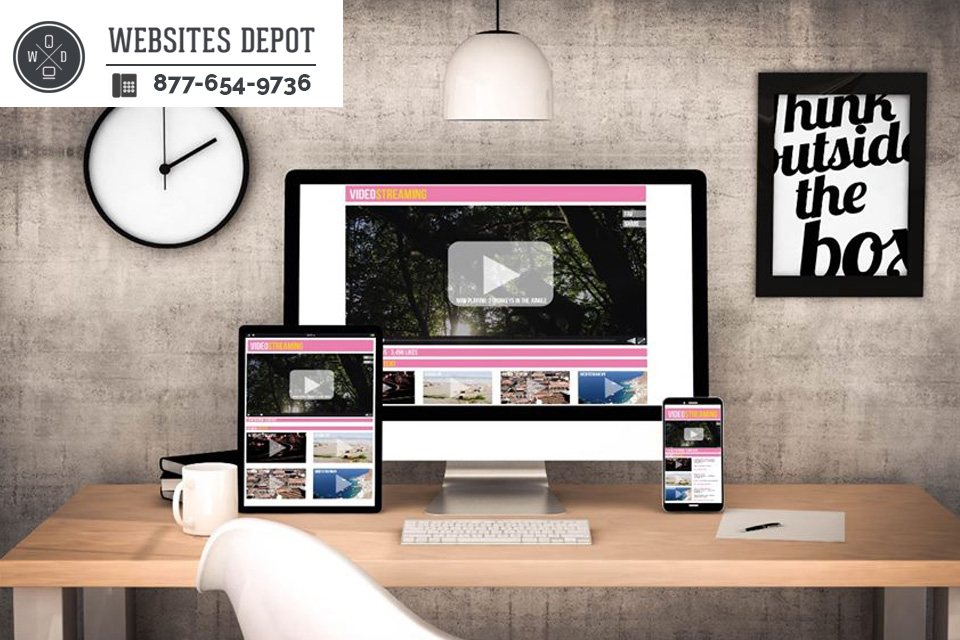 You feel like you have made all the right steps with your business today. You invested in a website years ago to make sure you had a quality design that works well and is customer-friendly. You make regular updates, have established social media accounts to interact with customers and you feel like your business has performed well. So why have your sales fallen off in the recent months? You do not seem to get the Internet traffic you used to get, and sales have stagnated for you. It may have something to do with your website and how it performs with mobile devices. At a time like this, you need the help of a responsive design web agency in Los Angeles like us at Website Depot.
Mobile-Friendliness Affects Rankings
In the world of today, the friendliness of your website can have an effect on how you rank with the search engines on the Internet. More people every day are making regular use of their mobile devices like smartphones and tablets to access the Internet. They are searching for locations, businesses, and services that are near and local to them at the time or offer just what they need at that moment. If your site has not been constructed to work nicely on the smaller mobile devices and screens, it likely takes too long for the pages to load or the pages cannot load correctly. All of this will lead to frustration to customers that visit you on a mobile device and have them going somewhere else for their business.
Getting a Better Design
Here at Website Depot, we understand that not every website has readied for the mobile device world. We can offer you our responsive design web agency in Los Angeles to help you optimize your site and make it compatible for use with mobile devices. Your pages will look sharper, load faster and allow for better interaction on a mobile device thanks to the enhancements we can provide for you. Your site will react better and leave you with more customers capable of experiencing your web pages correctly.
Find Out about Responsive Design
Whether you have an existing website you need upgraded or are just getting ready to launch a new site, you want to talk to us at our responsive design web agency in Los Angeles about how we can assist you. You can reach us at Website Depot by calling us at 877-654-9736 or visit our website at www.websitedepot.com and read about our services and see how you can contact us for a consultation. We can help bring your website back and make it user-friendly for more customers more of the time.