Mobile SEO Benefits You Must Know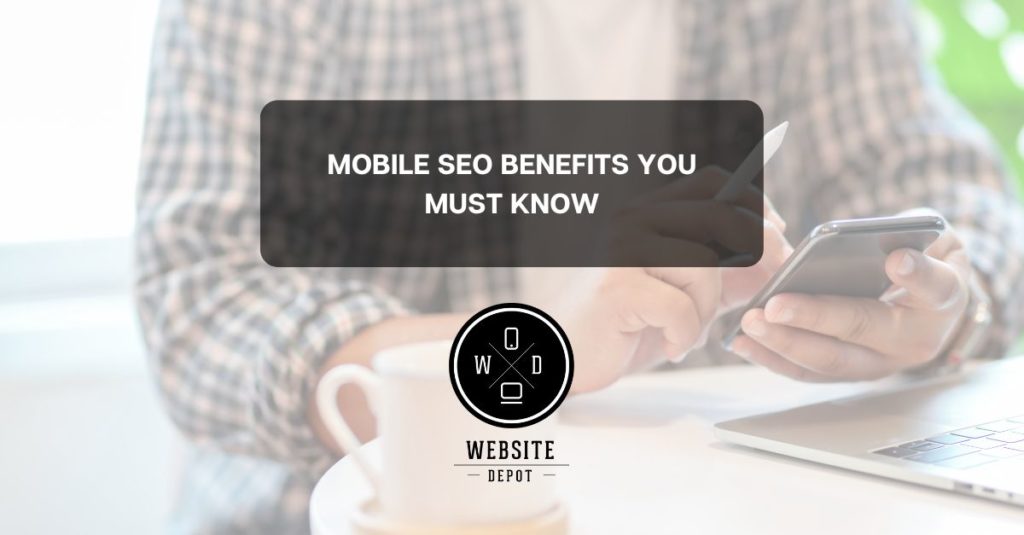 As more and more people are now using their mobile devices to conduct online searches, mobile SEO should be taken into account whenever a new site is developed or current pages are updated. No matter what area of marketing or site design you're in, you cannot avoid the need for search engine optimization (SEO). Strong content that is optimized with careful SEO can be one of the primary sources of genuine organic traffic to your website. It also aids in keeping you at the top of Google's search results pages.
It is crucial to optimize your mobile SEO because an increasing number of consumers are utilizing their phones rather than a laptop or desktop PC to search the internet and locate the information they require. Keep reading to learn more about the importance of mobile SEO and how to improve your business.
The Importance of Mobile
According to a number of studies and estimates, mobile devices are responsible for more than half of all internet traffic. Taking this huge amount into consideration, if you do not have your website optimized for mobile devices, you could be losing out on potential customers. Because Google gives preference to displaying a site's mobile version when visitors conduct a search, if your website does not have a design that is compatible with mobile devices, you may find that it is ranked lower than other websites. It doesn't matter what kind of website you run; the mobile version of it absolutely needs to be optimized in order for the Google algorithm to acknowledge it as a high-quality result.
Websites that have a design that looks great on the screen of a computer but translates well to the smaller screen of a mobile device are an absolute necessity in this day and age; however, what exactly does this mean and how can you concentrate your efforts on mobile SEO?
What Does Effective Mobile SEO Look Like?
The end result is the only thing that really counts for a user. It's important to note that effective mobile SEO has a number of features that consumers who are always on the go might look for.
The website shouldn't be overrun with pop-up windows and should load rapidly and effortlessly on mobile devices such as smartphones and tablets. You should also take into consideration the significance of the font size; for example, can the text be read even on a little screen?
Because of the limited space on a mobile device's screen, navigation should be simple and user-friendly, and the entire website should fit the size of the screen so that the user does not have to scroll sideways and adjust the angle at which they hold their phone.
Everything that requires users to enter information or click on buttons must be completely functional on mobile; if it isn't, it's doubtful that consumers will switch to their laptop to continue a complicated transaction on their mobile device.
User Experience
When thinking about mobile SEO, user experience is one of the most crucial elements to take into account. Users frown upon a website that makes them hold their phones at an angle, zoom in to see text, or scroll to see a whole image. Also, people constantly hop between devices to conduct research and make purchases, making it more crucial than ever to provide a consistent experience. If your website has good mobile SEO, then it will look and feel better to use on any device, regardless of the model.
Fast Loading Times Are Essential For SEO
A website that loads slowly and has pages that also take a long time to come up is frustrating for anyone to use; therefore, optimizing mobile SEO can reduce the number of users who become frustrated and click away from the website too quickly. Also, there is one more reason why you should optimize your website for mobile devices while keeping speed in mind. Your rating will improve as a result of Google's preference for websites that load more quickly (ideally in fewer than two to three seconds), and this will make it simpler for users to locate you.
Increase Conversions While Simultaneously Decrease Bounce Rates
Anytime a user sees your website but does not navigate past the home page, it is considered a "bounce." Your high bounce rate means that users had trouble getting around your site or couldn't find the information they were looking for.
Users are more likely to stay on a site that has excellent mobile SEO, as it is easier to navigate and more responsive to their needs. They will be able to find what they need quickly and easily fill out any necessary paperwork. This will make them happy customers who may come back in the future.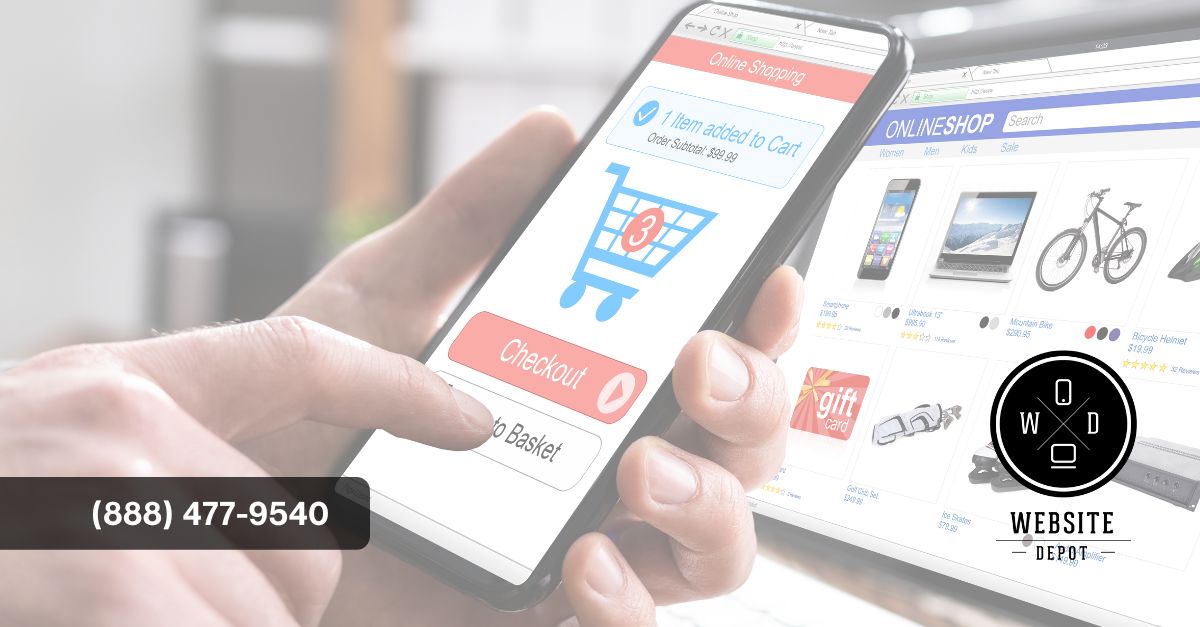 Experts You Can Trust
We at Website Depot are experts in providing digital marketing services, which include marketing via social media platforms, advertising via Google, and, of course, mobile SEO. In addition, we provide web design services for your e-commerce platform of choice, including Shopify, WordPress, and others. As you can see, mobile SEO has the potential to make a significant contribution to the success of your company. Get started on mobile optimization today!