Marketing Lessons from Hollywood to Follow and Avoid 
Even during the pandemic, Hollywood never really stopped making movies and TV shows.
It wasn't easy, of course. 
It may have been even more difficult to let people know about them. 
Over the last year, the biggest movie and TV companies in the world have had to do what so many in other industries did: adapt. Change. New ways of marketing had to be embraced and dealt with (often in equal measures). 
There's a lot that can be taken from this, both in terms of what you can do for your business and what you absolutely shouldn't. 
Our full-service internet company can help you to get in front of more of your potential customers, even if you aren't Disney, Fox, et. al.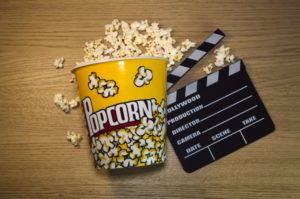 When to Strike (and When to Hold Back) 
Even if you aren't a big Hollywood power player, you've heard of "Variety." This magazine/newsletter has been a staple of Hollywood and pop culture for decades. 
In this recent article, they discussed just some of the marketing changes that had to take place for some of the biggest movies of 2020. 
Now, of course, due to the pandemic, they're going to be the biggest movies of 2021. 
What's particularly interesting here (to me at least) is how Disney dealt with the marketing of the film "Black Widow." 
As the article says, "… just days before the pandemic put the film industry into total lockdown, Disney released what it billed as the 'final trailer' for the latest Marvel Studios feature, 'Black Widow." 
That came on the heels of "a campaign that included a teaser trailer, a 'special look,' a Super Bowl ad, and a 'legacy featurette." As of this writing, "Black Widow' is scheduled to premiere May 7th, 2021." 
What's most interesting about this is what it says just a bit later: 
"The studio did make one crucial early decision, however, that should ease its efforts: After 'Black Widow' was initially rescheduled to November 2020, Disney shut down all promotion for the movie and hasn't restarted it since." 
Therein, I believe, lies the lesson. 
Disney, of course, has money. 
They could have continued to throw money at the Black Widow marketing campaign, even during the pandemic. 
But, they paused. They waited. In fact, they're still waiting, looking for the right time to crank things up again. 
As mentioned before, when the pandemic began, Danny Star himself said something to the effect of: "many companies are going to pull back right now. That can be a good idea, just to get by. But, for many, the key is going to be when they're going to strike." 
As more and more people get vaccinated (more than 50% of American adults as of this writing and climbing) more and more places are going to open up. 
The time is going to be right to strike soon, for both Black Widow, and your business.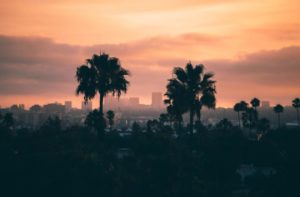 OOH to Go Over the Top 
Of course, here at Website Depot, we're very strong believers in digital marketing. 
It is, quite literally, what we do. 
That said, Danny and the team are also firm believers in, when possible, incorporating some "OOH" marketing, too. That's an acronym for "Out of Home" advertising. You might know it as billboards, bench ads, bus stop ads, that kind of thing. 
Yes, as the pandemic forced us inside, we weren't able to get out as much, thus limiting the effectiveness of those ads. 
Hollywood, of course, noticed that. 
As there were so many fewer people driving through Los Angeles, there were fewer opportunities for people to see these billboards. So, the studios pulled back, putting up fewer billboards than ever. 
That said, that's not going to be the right idea for many other businesses. 
However, for many industries and workers, marketing like this will still be very effective.
You don't want to ignore them entirely. 
That's not to say to make them the extent of your advertising, of course. 
But, they're still a potent tool. 
They're one more way that we can help your company grow. For others, you can reach our full service digital marketing agency at (888) 477-9540.