Lessons Any Company Can Take from Plastic Surgeon Marketing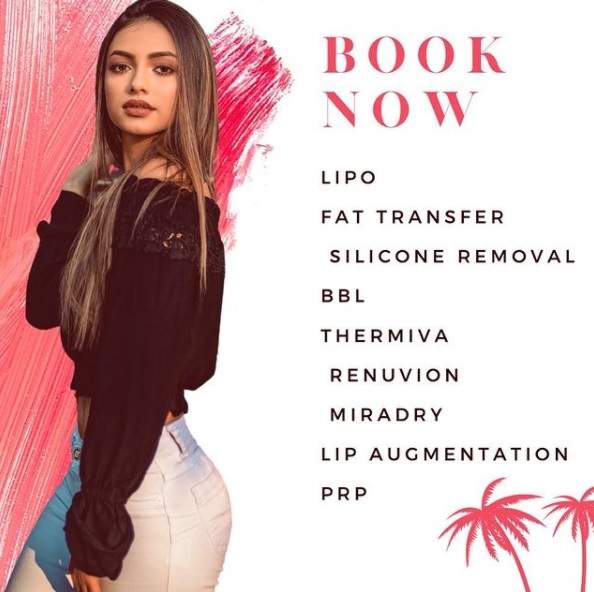 With the pandemic lessening in many parts of the country, do you feel like you should be doing more to take advantage of all of the customers/clients who want to use your products and/or services? 
Many business owners feel that way. 
One group that's looking at an influx of new customers: plastic surgeons. 
The "Zoom Boom" was a very real thing. People saw themselves in the lower right corner of the Zoom screen and wanted to be able to improve how they look. 
Here at Website Depot, we have plenty of plastic surgeons SEO clients. 
Many of the methods that I use when writing for them can be utilized by those who work in a variety of industries. You don't need to have anything to do with plastic surgery to be able to get something from these tactics.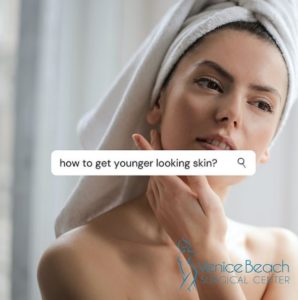 Leave the Negative Language to Your Customers 
Compared to many other industries, plastic surgery marketing can be sensitive. 
It's about people's health. Their looks. How they feel about themselves. What they present to the world. 
That's a responsibility. 
It has to be handled delicately and competently. 
Otherwise, you could turn away interested customers/patients. 
Worse, you could cause someone to feel hurt. 
It's never a good idea to say, suggest, or even imply that someone feels bad about how they look. 
That's bad in literally any context. 
What you can do is to "build them up." How I do it: build on what they have. 
After all, you're already beautiful. You already look great. Maybe you want to look even younger than you do or to augment the beauty that's already there. Unlock your true beauty that's always been there. 
That doesn't mean to lie, of course, or oversell, or anything of that nature. 
Instead, let them know that they look very good right now and plastic surgery may help them to look even better. 
This is effective, ethical marketing – moreover, it's true. 
However, there is one way that you may want to let negative language come in: when it's from your customers. 
A patient giving a testimonial about their plastic surgery experience could absolutely say: "I couldn't stand how I looked" is OK. That can be very beneficial, for both you and the patient. 
(Obviously, you have to get their permission, etc.) But, that's the kind of negative language that can work. It's not the company saying that – it's someone who, in a very real way, has been in the customers' shoes. 
There's a version of this for your company, too, even if you have nothing to do with plastic surgery. 
Let folks know that they can use your products/services to improve what they have. If there's harsher language (or even anything questionable) that could be said, it may best come from testimonials vs. your own marketing/content.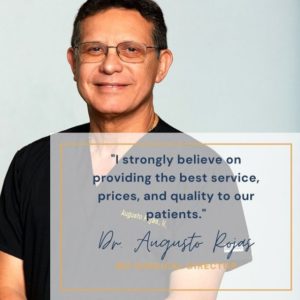 The Best Path Forward: Straightforward (While Touching on Adjacent Topics) 
There's many signs, to me, that a company's brand is in a good place. 
Personally, one of the clearest is when they can generate interest just by providing information. 
We have many great plastic surgeon clients here. 
They're so good, and in such a good place in terms of marketing, that so much of what they do is just education. 
Then, everything is a selling point. But, nothing is really "selling." So, it never comes off as marketing, rather as just conversational information. 
Examples of this: detailing the plastic surgeon's education. 
The procedures available. What methods/techniques/equipment will be used. 
Real examples of results. 
None of those are "salesy" in the slightest. They're informal facts. 
That's something that so many more companies in a variety of industries should embrace. Simple education can be one of your most effective marketing tactics. 
Another good one: providing value on adjacent topics. 
For plastic surgery, that could be offering advice on eating right, healthy workout schedules/exercises, and similar topics. 
Why? 
Because those are related to health and beauty. 
Even folks that go in for HD liposuction are going to want to maintain that shape afterwards. 
There's absolutely something like this for your company, too. 
No matter what industry you're in, there's something adjacent that you could mention to your folks. If you're a hardware store, tips for making all kinds of projects. If you run a rehab facility, you could talk about what to bring to rehab, signs that someone's struggling with addiction, etc. For personal injury attorneys, tips on driving carefully, blood alcohol levels, and so forth. 
For more help with growing your business, you can reach us at (888) 477-9540.