Learn More About How Our Local SEO Service Can Help Your Business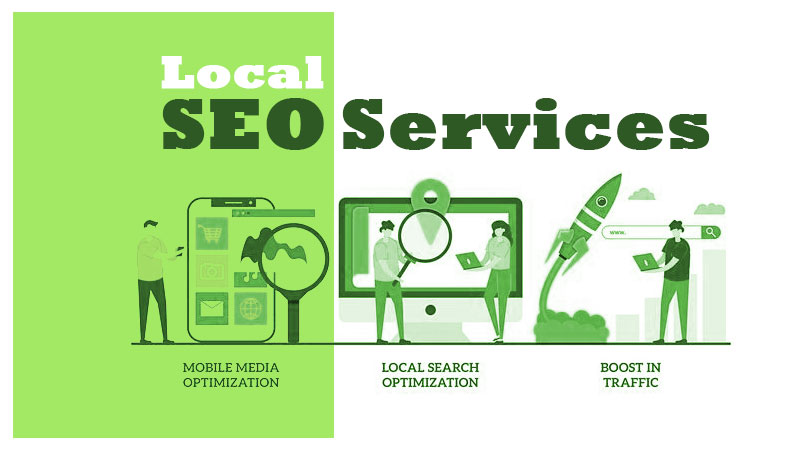 Digital marketing is and will continue to be growing and changing because that's how the internet works. However, one thing is likely to remain the same: the importance of SEO. This is, after all, the cornerstone of digital marketing, and has been for a while now. Allow us to introduce you to our local SEO service.
What is Local SEO?
You are probably already aware of what SEO is in and of itself. Search Engine Optimization is the technique by which a website is accordingly designed, developed, and updated to better meet the requirements of search engines. When you look something up on Google, you are given a series of results that are ranked in order of relevance to your search. This ranking is somewhat arbitrarily created by the engine's algorithms in an effort to provide useful answers to your query. This might seem like a difficult hurdle to overcome, but that is ultimately what SEO aims to do. It helps you better understand what search engines want out of you and how to ultimately implement them.
Should You Go Local?
There are different approaches to SEO, of course, and the right one will have to take into account specific needs. When we're talking about local SEO, for example, we're talking about the SEO approach that focuses on the local area as opposed to a more wide-ranging one. For example, if you run a store on your website where shipping is an option, you might be able to target the whole country and have your products reach a wider audience. However, if what you're providing depends on, say, in-person presence and physical services, then you want to approach your SEO locally. If you provide lawn maintenance in Los Angeles, clicks from Vermont won't be of much use. That is when local SEO will be for.
How to Best Implement SEO?
Incorporating SEO into your online presence is not something that you can do in a matter of minutes. In fact, it actually requires a lot of work. What goes into the search engine optimization of your website? Well, the content you update your website with, just as blog posts, articles, and newsletters, will certainly be a part of it. However, it will also involve the development of the website itself, its design, and how usable it is across different devices. Implementing successful SEO techniques will require a pervasive approach that targets every aspect of your online presence. If that seems complicated, well, that is why it's so important to reach out to the experts.
Local SEO Service
Here at Website Depot, we don't just understand search engine optimization, we are well versed in it. In fact, it is our specialty. Our years of experience as a signature marketing agency in Los Angeles have allowed us to learn about local SEO, not just from the books but from real-life work and practice. Are you looking to strengthen your online presence to attract more clients in the area? Well, our local SEO service is here for you. Go ahead and give us a call at (888) 477-9540 or fill out the contact form on our website.