Is Online Reputation Management in Los Angeles Necessary?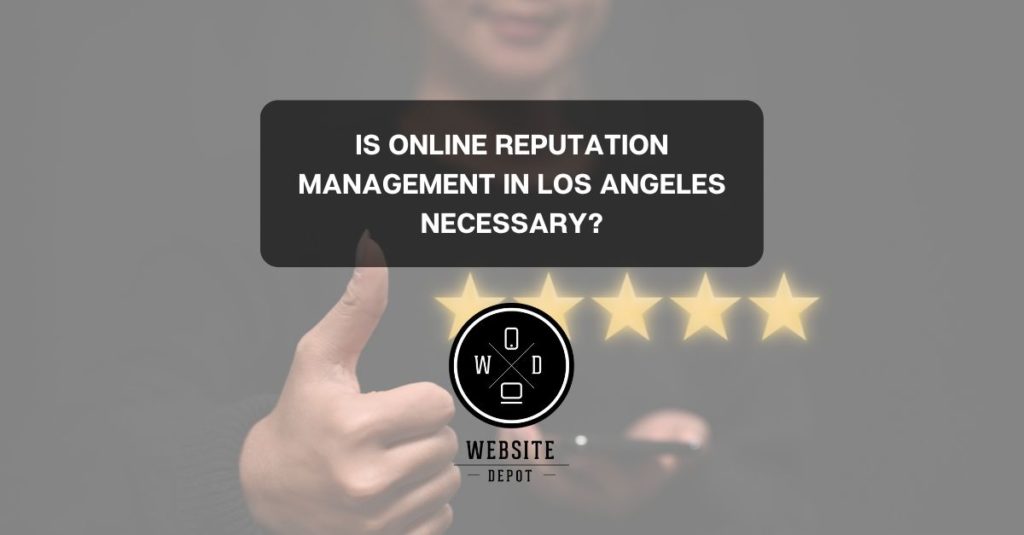 You are already familiar with how important digital marketing strategies can be as a business owner in California. But what about professional reputation management in Los Angeles? Does your brand need these services, and how can you benefit? Website Depot covers everything you need to know in the article below. Read on for more information. 
What You Need to Know
A brand's online reputation is everything. Poor reviews, hit pieces, smear campaigns, and other online content can destroy your business. People who search for you or your business encounter this information and are likely to turn away. In some cases, you may not be able to find work or completely lose your business. 
That's why you need professional reputation management services. Each situation is different and requires a custom-made strategy to repair your online presence. We create custom-tailored defense campaigns that can mitigate the following:
Unwanted Articles

Intimate Private Information

Hostile Advertising

Inaccurate, Misleading, or Falsified Information About You And Your Company
The Reputation Repair Process
The path to retribution has several steps. Although each situation is different, Website Depot uses proven strategies that yield dramatic results. Here's our process for online reputation management.
Identifying Problem Areas
We guarantee each of our clients 100% confidentiality and respect before we begin. We want you to feel comfortable, so you can rest assured that your online presence will be reclaimed. 
Afterward, we identify problematic areas affecting your name on the web. Regardless of whether it's hit pieces online, smear campaigns, or else—we'll search far and wide to determine the next steps. 
Determining What Needs to Be Accomplished
We use the latest industry tools to clearly identify what needs to be accomplished and resolved. Each situation is different and requires different tools, strategies, and techniques to answer the situation. Large-scale scandal articles will require many different methods than small-time news sites. 
Agreement With our Clients
Now, we'll develop a strategy that includes details on the estimated time and prices. You can comb over the plan and make any adjustments you see fit. Afterward, we'll get started on repairing your online presence. 
Creation of New Online Reputations
One method we use to repair online reputation is to outrank poor search queries. We develop new business profiles, listings, and sites and work on improving their ranks over undesirable reports. This way, people will only find positive information when they search for you or your business. 
Removing Junk Content
You might have pieces of content that describe you or your brand in a negative light. In these cases, we can utilize attorney services to draft cease and desist letters for irresponsibly or unethically posted information.
Continuous Feedback and Reports
We offer monthly reports on how things are going so you can actively track how your reputation is changing. You can easily identify negative content that's been pushed to the side or removed from the web. The Website Depot team is always available to report on the status of your campaign.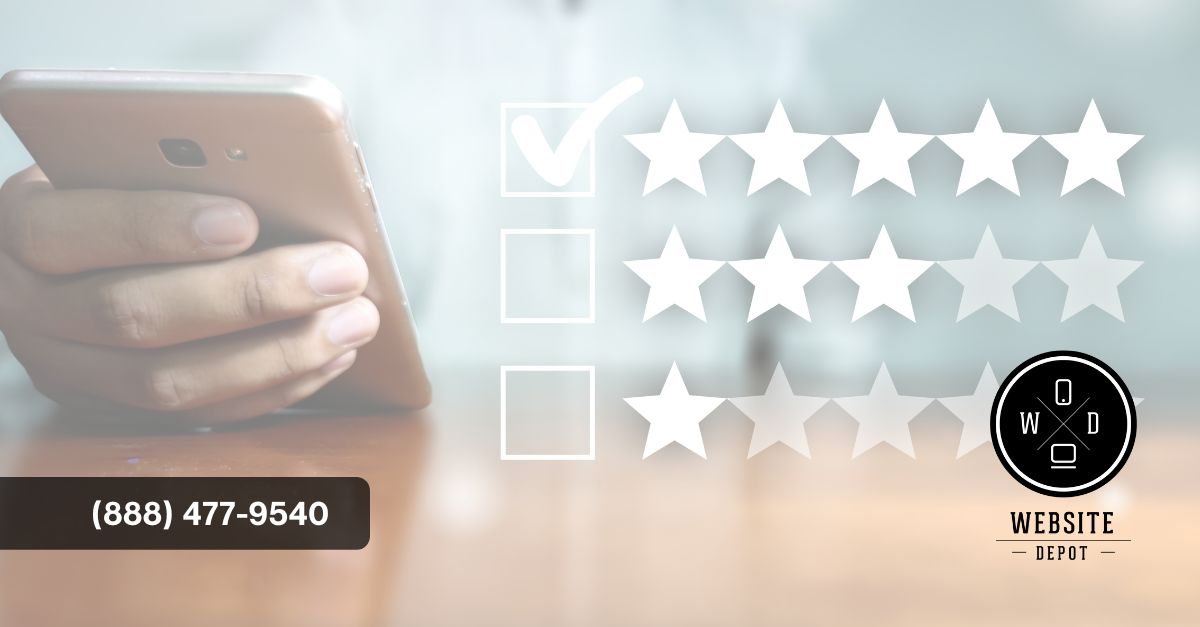 Get Professional
Reputation Management in Los Angeles
Today!
Digital marketing is challenging to navigate if you don't have experience. You can spend hours learning techniques and strategies without improving your circumstances. That's why your company needs to utilize one of our professional marketing strategies. 
Our veteran staff of SEO experts is here to guide you through the process and take the load off your shoulders, allowing you to focus on changing lives. Contact us today to begin a strategy consultation. Speak with one of our experts. Whether you're looking for social media marketing, Google advertisements, or keyword adjustments, we're here to help.