Is Law Firm Search Engine Optimization Effective in Boosting Your Law Firm's Rankings?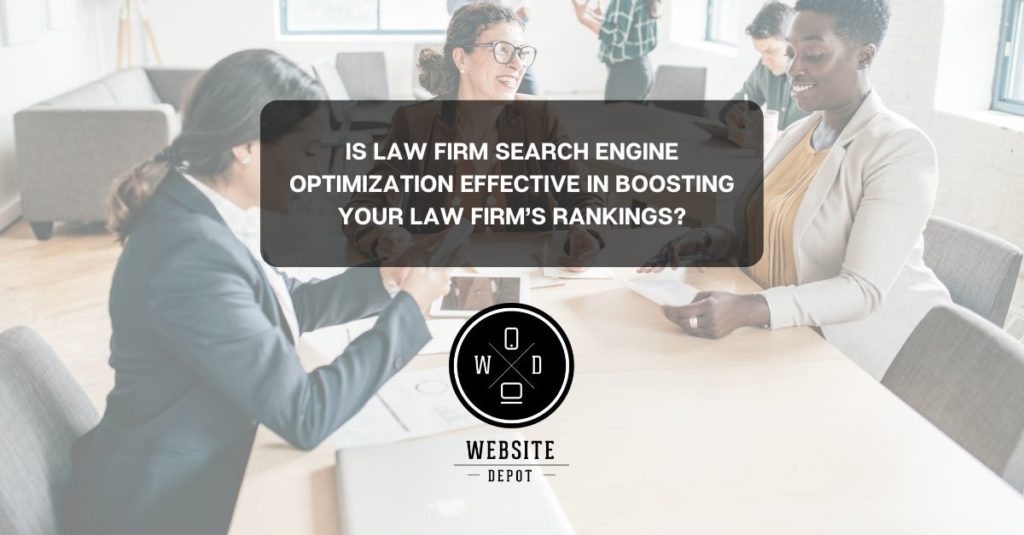 Search engines can be a powerful tool to reach your audience. However, your law firm must appear on top of the search results page before your potential clients can see it. When people need to hire a lawyer, they don't use the yellow pages anymore. Instead, they type in a key term on the search engine and they get local results. The goal of law firm search engine optimization is to ensure that your law firm appears on the first page of the results page when your potential clients are actively seeking your services. 
Should You Choose
Law Firm Search Engine Optimization
or PPC? 
PPC and SEO are two different advertising methods. They are both effective in reaching out to the targeted audience. However, you need to pay to appear in front of your audience if you choose PPC. SEO, on the other hand, will put you in front of them organically. 
The First Step in SEO for Attorneys
SEO can be overwhelming. That's why successful law firms now are working with an agency to boost their site's rankings. Rankings are vital for SEO. But to achieve higher rankings, you need to optimize your site for the search engines. It means that your law site must look appealing to the search engines so they will rank your site better. 
How Google Ranks Your Site? 
Increasing your site's rankings requires a proper understanding of how Google and other searching rank websites. Google utilizes more than 200 ranking factors to rank websites. But the company has not expressly disclosed what can impact your rankings. For that reason, SEO experts have to perform trial and error when it comes to optimizing the website.
Out of the many ranking factors, a local citation is one of them. If you have offices throughout the country, you can benefit from a local audience. It means that your site must mention the name and address of your law firm. You may also use local business directors, social network platforms, and other websites to specify your law firm's addresses. 
Relevance
This is another ranking factor that Google uses to rank your site. It refers to how your local listing matches the inquiry of someone. Hence, it is vital that you complete all the law firm's information on Google Business Listing. And make sure that the information is consistent with the details you have provided on your website. 
Popularity
How well-known your law firm is can also dictate your ranking. You can improve your popularity by increasing your online reviews and boosting positive ratings. The more positive reviews you get, the higher your conversion rate will be. You can ask your actual clients to give your law firm a review. 
Improve Your Site's Content 
A fully-optimized site relies on content. If you want your ranking to go up, you need useful, high-quality content. By useful, it means that it answers the inquiry of the searcher. Google will use it to rank your website. Because of how important high-quality content is on your law firm site, it is paramount to publish outstanding quality content. But publishing content can be tedious. If you don't have enough time to do it, make sure to opt for our law firm search engine optimization services. You may check them out by calling our experts here: (888) 477-9540.