Is a Full Service Web Agency Better Than an In-House Marketing Manager?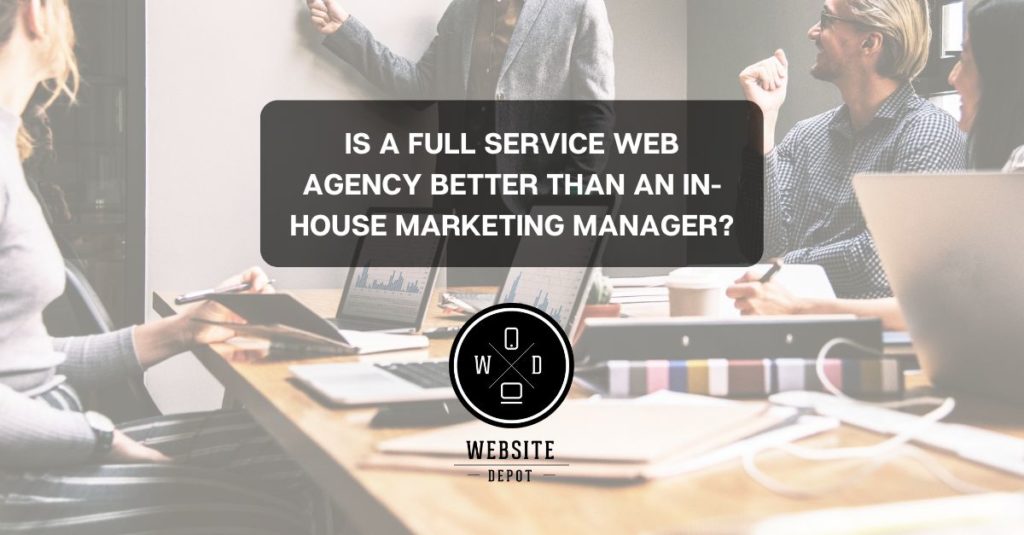 A full service web agency is better than an in-house marketing manager. We're not being biased but it is not likely that an in-house marketing manager has all the skills that can carry out vital marketing deliverables. And if you can find a marketing manager with all those skills, you will be spending more on their salary. 
What You Can Get When Hiring a Full Service Web Agency? 
You can benefit from a wide array of professionals housed by a full service agency. A tech website development can be done by various specialists in the team. Furthermore, it is more affordable to hire an agency than an in-house marketer. Then, an agency can implement better marketing strategies. You can also gain peace of mind knowing your marketing is taken care of by a team of experts. 
What are the Services of a Digital Marketing Agency? 
The agency will establish your business' personal goals and choose the right strategies that can help you attain those goals. However, you need to find the right agency with a well-rounded team with years of experience in various areas of marketing. Generally, the agency will tackle the following marketing components: 
Technical SEO. This is vital for your website to get organic traffic from search engines. The agency will establish keywords that will suit your goals and business. Each month, the agency's team of writers will write SEO-friendly articles with keywords that can significantly help you rank higher. 

Social Media. Social media marketing is more vital today than it was before. Many users are using social media platforms. Most of them would buy products from companies they have seen on Facebook, Twitter, Instagram, or other social media. The agency will set up your social media accounts and post consistently to ensure that your followers are up-to-date with what is happening to your company. 

Email marketing. This form of

marketing is not dead

. But how you will carry it out is different. The new email marketing requires that you send out engaging content, instead of the boring business update. 

Pay-per-click advertising. It is a tool that lets you utilize the full benefits of PPC ads. You may have an SEO strategy in place but if you wish to further obtain large volumes of traffic, then adding PPC ads to the mix is beneficial. The agency can guide and brief you on how to implement PPC ads. And if you have existing campaigns, the team can further optimize them for better results. 
Customize Your Marketing Needs 
You may not need all of those things. Perhaps, some of your staff members are already doing them. That's why a full service web agency will design a package that meets your business goals. Website Depot offers different marketing packages, in addition to web development. Call us here for more information about our services: (888) 477-9540.