The Importance of Keywords in SEO
In Digital Marketing, keywords are singular words or phrases that are used to attract specific audiences to your website. The objective, of course, is to turn those visits into conversions. SEO aims to do this "organically", which means that no payment is involved. The importance of keywords in SEO is out of the question. When applied properly, keywords should inspire every page content in order to satisfy the audience's search.
Every user utilizes certain words or phrases when they perform a search, either by typing or by voice, in a specific search engine. The proper choice and optimization of these words can definitively lead your target audience into your site. Although some people on the SEO circles claim that "keywords are dead", this is a very limited vision that is commonly use as click-bait.
Understanding the importance of keywords in SEO
Putting in your client's shoes is the foundation of a proper choice of keywords. How do they perform a search? What do they write or say when they want to acquire a product or service like yours? This applies for both SEO and Adwords management as well. There are also several useful ways to find out the right words and phrases for your business:
Try to empathize and understand with your customer's perspective. Try not to start your keywords with mere words. This is especially like that when you target an audience from a specific age, sex or geographical region.
Think about an initial list of words and phrases that effectively describe your principal offerings.
List the current data of what is already attracting traffic to your site using Google Search Console click data.
Pick around 1 to 4 primary keywords for each page considering the keyword difficulty, relevance, and search volume. Then, look for semantically-related terms to support those primary keywords.
Constant change: Google in constantly changing its policies and upgrading its algorithms. You need to keep it up to those changes.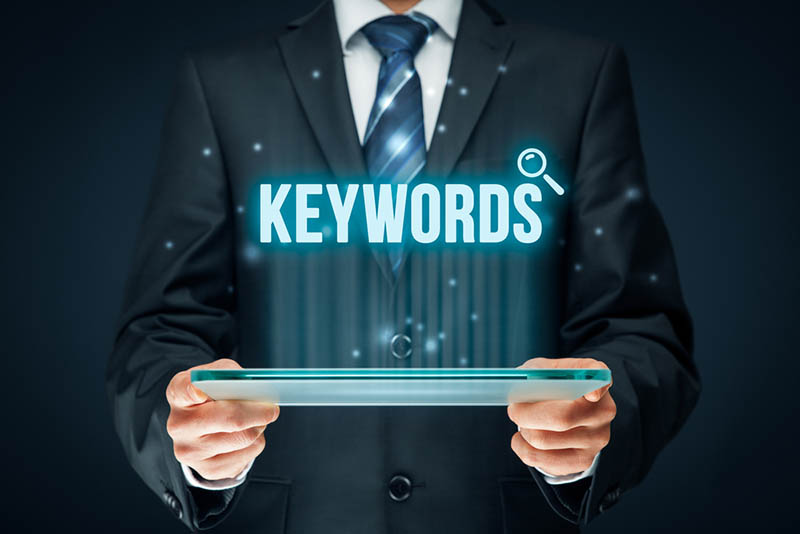 Team up with experts for optimal results
Choosing the right keywords is one of the biggest challenges in Digital Marketing. It makes the real difference between poor, useless efforts or optimal results. At Website Depot, we can help you choose the right keywords for your business and audience. We are a Hollywood web design and Full-Service Digital Marketing agency with over 10 years of experience. We've basically seen the business born and are proud Google Partners.
To get the best results for your keywords and SEO, please call us at (888) 477-9540.