Implementing Responsive Web Design to Make the Most Out of Your Website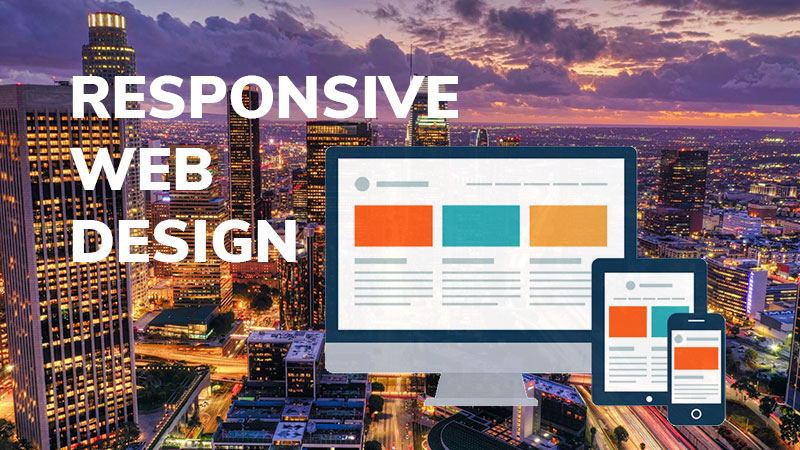 If you are setting up a website for your business, it's because you want it to be useful and attractive for your potential customers. Because of this, it's very important to design in such a way that is informative and easy to use. Part of this process will involve creating content for it, but that won't be useful without responsive web design.
What is Responsive Web Design?
The name "responsive web design" implies that it is a method by which a website is designed with ease of use and a pleasant experience in mind. However, it's slightly more complex than that. Sure, that's a big part of it, but it's actually more specific. Implementing responsive website design into your site means that you are designing it with different devices and user experiences in mind. Nowadays, more and more people are browsing the internet on their phones, which means that a website designed for a desktop computer might be uncomfortable to use in a mobile device. So, what happens if your website is designed for desktop browsing and a prospective client visits it on their phone? Well, they will most likely have a hard time navigating it and finding what they need. A lack of responsive design might cost you clients.
Implementing Responsive Design
So, how do you do this? How do you prepare your website for different users? Well, this will implement a lot of different disciplines. This isn't exactly something that you can quickly fix in a few hours, but it's in fact something that goes all the way back to the website development stages. If you are trying to implement responsive web design, you will have to start from scratch. This is fairly complicated, of course, which is why a lot of people and businesses opt in favor of having a web development agency that can take care of this issue for you with the right care and attention to detail.
Adapting Your Website
What will a web development agency do in order to adapt your website in a responsive and effective way? Well, it will be a process. On one hand, they will have to essentially redevelop your website with different platforms in mind. Having done that, they will optimize the website in a way that also makes it all the more discoverable to users via search engines. This is called SEO, and you might have heard of it. Not only will this make your website easier to navigate, but it will certainly make it easier to find but your potential clients. This will all come together in effective and responsive web design.
Improve Upon Your Website
Implementing effective web design that works for your clients and your business might seem fairly complicated, and it can be without the right knowledge and experience at your disposal. Because of this, it might be worth it to find professional help. Your digital marketing matters, and Website Depot can help you take care of it. Just reach out to us via the contact form on our website or by calling us at (888) 477-9540. Quality responsive web design for attorneys is well within your reach.