How to Improve Your Digital Marketing in Los Angeles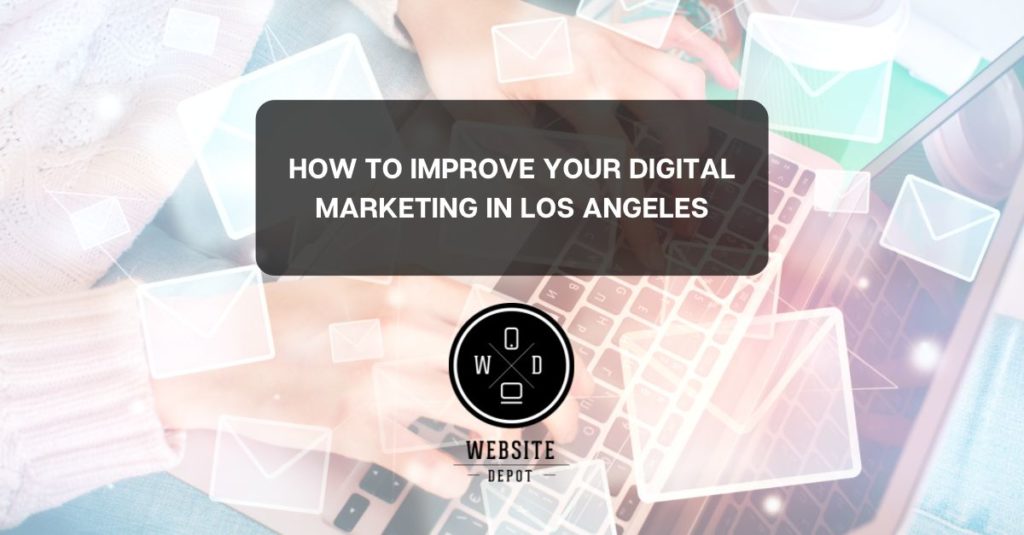 Having an online presence is a must for any business in this day and age. If you are looking to boost or revitalize your digital marketing in Los Angeles, there are a few steps you can take. By having a comprehensive digital marketing strategy in place, you can attract relevant traffic to your website and optimize potential conversions. Read on to learn how you can update and solidify your online marketing efforts.
Design an Effective SEO Strategy
Search engine optimization (SEO) is fundamental to the success of your website. By tailoring an SEO strategy that targets your desired audience, you can make sure your website is getting in front of relevant eyes. Using keywords, backlinks, H1s, and optimized content can help your website climb Google's search engine page results.
Having a high search engine rank is ideal, but you want your page to do well in local results also. Make sure your Google My Business profile is current, and try to source reviews for your business on Yelp and other platforms, as this can improve your SEO.
Create Dynamic and Helpful Content
Having strong content is the cornerstone of any well-performing website. Beyond having robust internal page content, creating a blog that provides useful posts is also a great way to market your business. Give readers a reason to visit your site – informative, well-sourced blog posts can be a great way to attract users who will then explore your site.
Video and podcast content is also very popular in 2022. There is plenty of data out there to show that people are eager to consume short and long-form audio and video content that appeals to their interests. Advertising on video and podcast platforms can be an effective tool, but if you have the resources, creating unique content of your own within this space could help grow your consumer base.
Offer Email Newsletters
Email newsletters are a simple and effective way to connect with your customers. Forbes suggests using email newsletters for more relational content and less for promotional purposes. In other words, give people a reason to open your email by creating content that they want to engage with.
Another great thing about email newsletters is that they provide useful metrics. You can very easily look at how your spending is translating to clicks, which can help you hone in on what is working and what is not.
Work with a Los Angeles Digital Marketing Firm
While there are measures you can take on your own, working with a digital marketing firm may give your business a much-needed edge. At Website Depot, we offer an array of helpful digital marketing services, including web design, social media marketing, SEO strategy, and online reputation management. To learn more, call us today at 888-477-9540 and schedule a free initial consultation.