How to Get Backlinks? Are Backlinks Still Vital in Growing Your Site?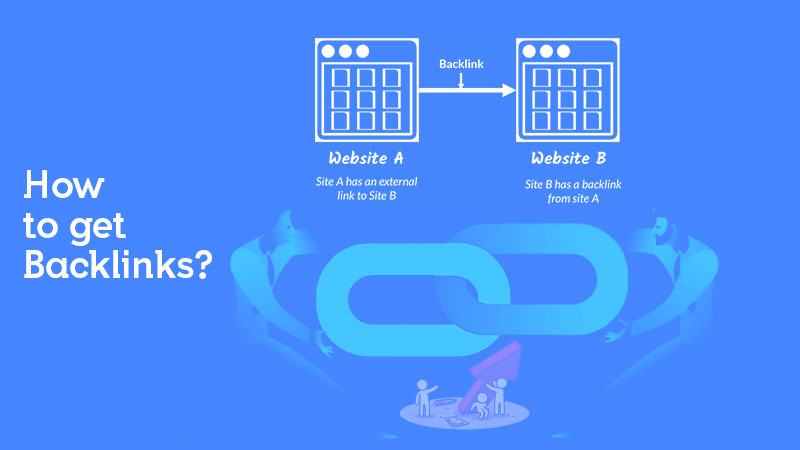 Backlinks are undoubtedly vital to help the search engine algorithm in ranking your site. Knowing how to get backlinks must be a part of your overall strategy to grow your new website. 
How to Get Different Types of Backlinks? 
There are two basic types of links. The nofollow links are more valuable than the nofollow links. 
The nofollow links are easy to get. Unfortunately, they don't pass any value to your site. In a way, they do not help improve your site's ranking. 
However, they still matter because if someone clicks on the link, that person will get to visit your site, which equates to traffic. 
And we all know traffic is vital for SEO. 
But getting dofollow links are what will truly boost your site's ranking. They hold the most value as they can help in improving your site's ranking. 
Unfortunately, there are bad dofollow links. If they come from suspicious sites, then they can hurt your website. 
How to Start Building Quality Backlinks? 
It's not an overnight game. It takes a lot of time and effort to build quality backlinks that can help your site's ranking and traffic. 
But here are some easy ways to help you get started. 
Use Your Social Media Profiles to Build Backlinks 
The links you can obtain from this strategy are nofollow. They don't count as a vote of confidence. 
Whether links from social media can boost SEO ranking is a controversial topic. Some are skeptics while others believe that they can affect Google search engine rankings. 
However, it's one of the most efficient ways to build bank links. 
Write High-Quality Content 
It's time-consuming because it requires a lot of research. To find content that can help your site rank well, you need to carry out a Google search. 
Then, find a post that's already getting tons of traffic and rank. 
You don't copy the content, though. Instead, you improve and expand it. 
Choose to Write a How to Post 
This is one of the list posts that can help your site rank well if you do it correctly. One reason eHow is getting tons of traffic is that it publishes a lot of how-to-articles and videos. 
Many people would search for a topic online and they would click an article that includes the words "how to." 
You can get quality backlinks from this post if you opt for a unique topic or it has never been written before. 
It's quite challenging to write something like this post because you might probably need to take days or a week to write a helpful how-to article. But it's all worth it. 
Once you publish it, make sure that you promote it on your social media. When bloggers and news sites spot your unique, helpful article, they are likely to link back to your site. 
Need Help in Building Backlinks? 
Writing content might not be your forte. But content is the king when it comes to getting quality backlinks. Thus, if you need help on how to get backlinks, make sure that you contact our marketing team: (888) 477-9540.