How to Generate Quality Link Building for SEO
Google's algorithms are in a continuing evolution. And link building for SEO remains as an important factor in the way search engines determine which websites should rank for a specific keyword. This is like that because links are basically a signal that your website is a trustworthy source for many others. For this reason, those websites that receive more juice from another sites' backlinks rank higher on SERPs.
By definition, link building is a process in which other websites link back to yours. It sounds simple, but this practice has certain complexities that we will discuss in this article. Every business owner and digital marketer should should pay attention to link building in order to drive referral traffic and thus, increase their website's authority.
As it usually happens on the internet, there's the right way to do backlinking and a wrong way to do it. White-label practices indicate that you should only engage in natural link building if you intend to have successful, long-term results. This means that you need to earn those links instead of paying for them. Opting for black-hat SEO techniques might sound tempting sometimes, but following such practices can get your site practically banned from search engines.
Why should you Focus on Link Building?
According to Google, ""webmasters can improve the rank of their sites by increasing the number of high-quality sites that link to their pages". In other words, link building is a major factor in the way Google ranks a website. The more sites are linking to yours, the higher your chances to rank higher.
However, the mere act of linking back doesn't make a good backlinking. There are basic traits to keep in mind when following this practice, like the trust and authority of the linking pages, the SEO and content optimization on the respective sites and the anchor text of the incoming links. As you can see, a good search engine optimization not only will be determined on how you optimize your own site's pages and content. You'll receive high ranks for the keywords you're targeting if external websites link to your pages.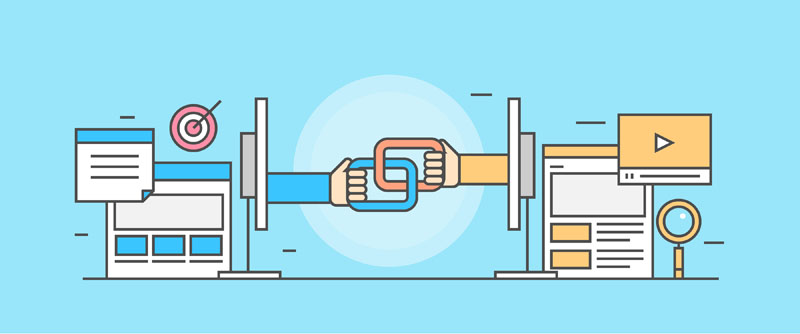 Monitor your Link Building
Monitoring your link building for SEO is a good way to refine your strategy and find what links are relevant and useful. One way to start determining how useful a link is is checking how likely users from another sites would be attracted to your links in order to generate a conversion. What kind of links do other sites have? Do they have good inbound links? What type of websites are outbound links leading to?

One thing to keep in mind might sound surprising, but it's true: traffic is not the ultimate metric to measure a good backlinking. And this is like that because not all sites send traffic. Additionally, not all quality web pages have a high PageRank. Some pages have a low outward quality. Still, they might have a high level of relevance and being placed in a proper community. Ultimately, these factors make an excellent source of back linking.
Sometimes 'relevance' can simply be a matter of word matching. A content can be slightly different from what we want to link to, but still be useful if it fits semantically. However, it is important to do it in a way that somehow makes sense. In this cases, it is important to determine if the traffic has enough potential to lead to conversion. If a link brings traffic, then we can say it's a good link. However, not all traffic is good and some of it is useless for you. Link usefulness is determined by user intent of that traffic. What motivates them to visit your site?
Relevance, in the end, is the ultimate way to receive traffic that actually translates into more and better conversions. You could receive tons of traffic by backlinking through many means- legitimate or not. You can even go viral with by succeeding in your backlinking practices. Still, if they don't come from relevant sources they only would be nice statistics to show to your superiors or clients. Would that traffic generate any increase in your sales or any other conversions? Unlikely.
Get Help from SEO Experts
At Website Depot, we have an in-house team of SEO experts who can take care of every aspect of your search engine optimization strategy. We provide a varied SEO pricing that fits many different budgets and generate results organically. We are a Premier Google Partner agency with more than 10 years of experience giving our clients quality service that turns into tangie results for them. This is like that because our Google Partner status indicates we are versed on the best SEO practices and directives by Google.
To learn more about us or to make a consultation, call (888) 477-9540.