How To Find a Shopify Developer and Why You Need One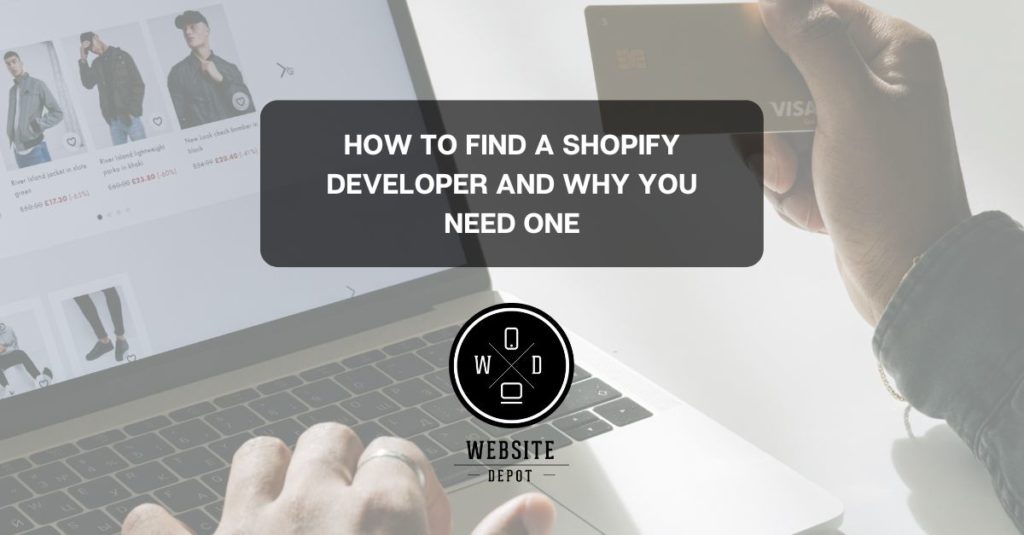 You're probably a business owner needing a Shopify developer if you're here. For business owners, Shopify is a game-changer. It's user-friendly, and you may choose from various skins and applications. Constructing a storefront, however, might be difficult if you lack experience with coding and web development. To do this, you'll need the help of a Shopify developer. The ideal developer would be able to build your store exactly as you saw it. How do you go about selecting the best programmer for the task at hand? And what qualities should you seek in a programmer?
A Shopify developer may do wonders for your company, but many entrepreneurs are wary about collaborating with them. We'll cover why you need a Shopify developer and how to locate one. We will also talk about some of the advantages of hiring a developer. Continue reading if you're serious about expanding your company's horizons.
How To Find a Shopify Developer
Ask Friends and Colleagues for Recommendations
It may take a lot of time and effort to locate a competent Shopify developer. Hundreds of developers may be available for hire, some with impressive resumes and others with fewer years of experience. Finding a developer is easiest when referred by trusted associates. Asking around amongst friends and coworkers for recommendations is a good starting point.
The idea of approaching your social circle for a referral to a Shopify specialist to aid company expansion and revenue generation may seem out of place. Still, in this situation, it would be a good idea. They will be familiar with your situation and able to direct you to the appropriate resources.
Finding someone via online discussion groups or social media is another effective method. Y You may compare the performance of several Shopify developers and determine whether they have the skills necessary to help your eCommerce venture succeed.
Run A Trial Project with The Developer
Another method for locating a Shopify developer is collaborating with a potential candidate on a test project. This will assist you in determining whether or not they are the appropriate candidate for your business. In order to complete a trial project, there are a lot of stages required. To begin, you will have to decide on a pilot project that is appropriate for your company's requirements.
Second, you will have to set some objectives to get the most out of the project. Last but not least, you will need to clarify what is anticipated from the developer and what their deliverables will be while the trial period is in effect. If you break down each step of this procedure into its parts, you'll notice that it's rather straightforward, although, at first glance, it could seem quite complicated.
Check Out Developer Portfolios
It's natural to want to look at a developer's previous work as part of the hiring process. Look at the design choices they made, the efficiency of the theme's coding, and the user-friendliness of the site's interface. Knowing whether or not the developer constructed the shop from scratch or utilized a premade theme is just as important as seeing what they can do for your company.
Seeing a developer's previous work can indicate how effectively they can implement your ideas. Another resource that may help with your Shopify forum search. Developers participating in the Shopify community have shown their familiarity with the platform and its nuances, making them a better choice than their less-engaged counterparts.
Reasons Why You Need Shopify Developer
They Can Develop Custom Apps to Enhance Your Shopping Experience
Shopify is an e-commerce platform for creating, launching, and managing an online business, according to coursera.org. As with any online selling platform, it's a terrific way to get started, but it does have its limits. The good news is that you can expand the capabilities of your Shopify store by installing any number of third-party apps.
Incorporating these apps into your business will allow you to provide your customers with a one-of-a-kind buying experience. They'll let you make your site unique and fun for customers to explore. It also means you can provide functionality that isn't part of Shopify's base offering.
These third-party apps will help your e-commerce business thrive by boosting conversion rates and decreasing cart abandonment. Your website's sales volume will rise as a result of this. You'll be able to deliver superior service to your customers, resulting in happier customers and more repeat business.
They Can Help You Set Up and Customize Your Shopfront
All they need to know is what you want to sell and how much of it you have in store. They would also inquire about your preferred design style/theme to tailor the website to your company's needs. You may consult them if you need enhancements or fixes performed on your shops, such as adding a new feature or correcting a bug.
A programmer can help you place a similar products widget at the bottom of each product page on your site while maintaining the page's aesthetic. – A programmer may also create an app to handle and show your social network feeds. – A Shopify developer might also make an app that allows customers to effortlessly join up for your mailing list or generate wish lists.
If you're a shop owner who's looking to make some upgrades to your website and eCommerce store, there's one thing you should know: not all Shopify developers are the same. They may all have the title, but that doesn't mean they have the skills and expertise you need to make your site sell. At Website Depot, we have a team of Shopify Developers who know their stuff. To get in touch with a Shopify expert, you must fill out their contact form here or call us at (888) 477-9540.