How to Do Organic Marketing for Your Law Firm?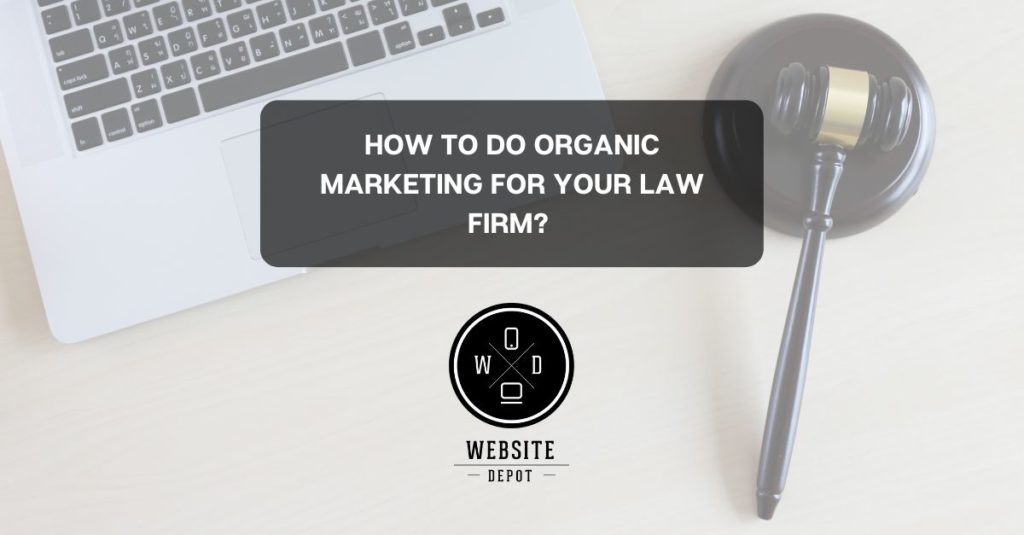 Organic marketing remains the most popular approach to promoting a brand, in your case, your law firm. When people need a lawyer, they don't go to an online directory. Rather, they use Google to search for a law firm or a lawyer. Or they can also ask their friends for a referral. Most people, however, use Google. And if they are searching for a firm online, they do it based on the lawyer's site and overall online presence. That's why it is pertinent for you to hire a law firm SEO company. 
Hiring a
Law Firm SEO Company
As mentioned, most people use Google or other search engines to find lawyers nearby. It underscores the importance of using SEO to increase your potential client's ability to find your site. The SEO company will guarantee that your website will get a high rank so potential clients will see it on top of the search engine results page. 
Establishing Trust 
When you work with an SEO agency, the company will ensure that your site is designed to establish trust for potential clients. This is vital because no one will hire your law firm if they can't trust you. One way to do it is to help your site rank at the top of the Google search. The agency will also create an organic marketing plan that will boost your online presence and create a better authoritative brand identity. Clients want the best to legally represent them. Through a polished, appealing site, your target audience will have a higher level of trust in your legal services. 
Outperform Your Competitors 
An SEO company has the right tools to ensure that your site is more visible than your competitors. This is vital because more law firms are using digital marketing and hiring SEO companies to implement an SEO strategy for their business. If you are not partnering with an SEO company yet, then your competitors would win the battle.
How Can an SEO Agency Help? 
There are several parts of SEO. All of them aim to boost your ranking, increase leads and improve your traffic. These are all possible by creating high-quality content, providing users with a positive experience, and boosting compliance and authority. 
You may be implementing SEO practices now. But how are they? If they are not doing well, then you need to change your strategy. To do so, you should contact an SEO agency to help you manage our organic marketing strategy. You may be a good writer. Although a copy is vital to a law firm, it is not the most important one. 
Partner with an SEO Company
When you contact a law firm SEO company and partner with them, you can forget what content to write about or what your meta tiles are. Leave them all to the professional. You can focus your effort on the most important thing — winning your client's case. To find out how Website Depot can help your law firm, please contact us here: (888) 477-9540.