How to Create an Ultimate SEO Strategy for Your Law Firm?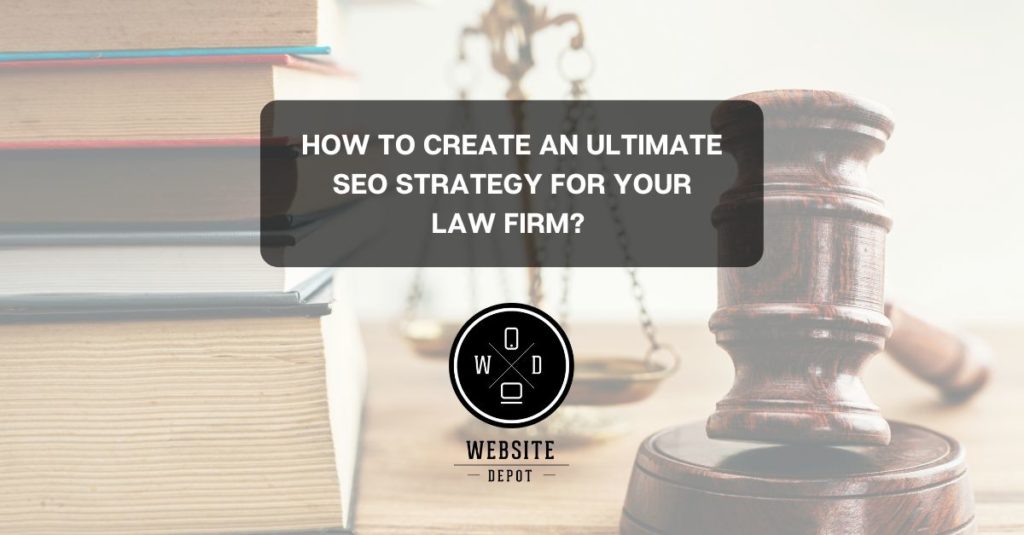 Digital marketing is a vital part of any marketing strategy. You may be promoting your law firm through offline ads. But with more and more people using search engines to find products, you should not dismiss the benefits of digital marketing, especially SEO. If you are having a hard time creating an SEO strategy, perhaps it is time to talk to a law firm SEO agency. 
Why It is Vital to Partner with a
Law Firm SEO Agency
when Creating a Marketing Strategy? 
Google is the most popular search engine. It owns more than 86% of the search engine market. Furthermore, Google organic search is dominating the web traffic. With that in mind, law firms must not ignore Google and SEO. People use its search engine every day to scour lawyers. The key to getting your law firm discovered by your potential clients is to boost your SEO effort. 
Research for the Right Keywords
The goal of keyword research is to find the terms people are using to find your law firm or related to your business. By knowing what keywords to target, you can create your content based on those terms. Use tools to search for terms related to your law firm. You may use free tools but there are also subscription-based alternatives. If you work with an SEO agency, though, you don't need these tools. The agency will take care of this task. 
Develop Content 
Your keyword research will help you optimize your site as you get to find terms that people are searching for. For instance, if you are a family lawyer in LA, you can use the search term phrase "family lawyer LA." It can be highly competitive. Hence, you need to develop high-quality content that will rank well. Creating content can be tough for busy lawyers. That's why most of your competitors hire an SEO agency to write interesting, engaging copies for their audience. Website Depot's team of copywriters will provide your site content that your readers will want to share. The copy is meant for the readers to convert into paying clients. 
When you work with an SEO agency, you don't have to trouble yourself knowing what title tags, meta descriptions, and H1 are. They are all handled by SEO experts. 
Manage Backlinks 
Backlinks are vital for your SEO strategy. They are considered referrals from other websites. Google loves them. That's why backlinks are part of a ranking factor. To manage your backlinks, you can partner with other law firms and other businesses related to your site. You can write a guest article or contact a PR agency to promote your law firm. 
But you don't need to manage your backlinks. You can just sit back and relax when you hire an SEO agency for your law firm. Website Depot will build high-quality backlinks that can help boost your rankings. To know more about what our team can do for your law firm, please contact us here: (888) 477-9540.