How to Change Digital Marketing Strategy for Voice Search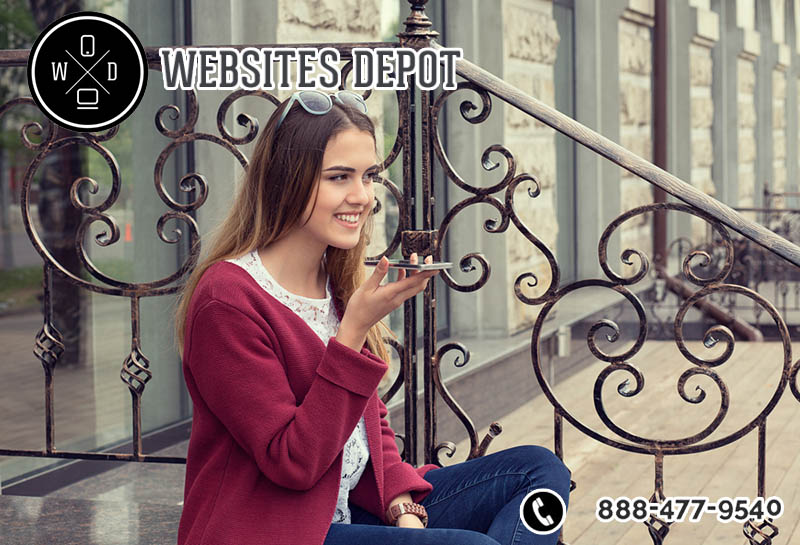 Voice search is all the rage. In this technology, users will say their search term using their voice. This method of searching just started to become widely accepted. It signifies a change in how consumers make online searches. Because of that change, you must make the necessary changes to your digital marketing strategy.
Why People Utilize Voice Search?
Fifty-five percent (55%) of teens use voice search while 41% of adults are utilizing voice search more than once per day.
They use this technology with friends, while in the bathroom, cooking, exercising or watching TV.
One of the reasons they opt for this technology is that it is cool. Others are using it because they can multitask and allow them to be more efficient.
Because of these findings, your digital marketing team must be ready. Experts anticipated that by 2020, 30% of website sessions will be performed without a screen.
Voice search enables users to browse the Internet without the need to scroll through sites on mobile devices and desktops. And if your brand is adapting to it, it is highly likely to succeed in the future.
Voice Search and Digital Marketing
The increasing popularity of voice search will have a significant effect on how a user performs a search, thereby, affecting how businesses market their business online.
When these users perform a voice search, they do not use small groups of words. Rather, they engage in a conversation the way they do with a friend.
Search engines, on the other hand, become more specific when they are finding answers to users' questions.
In that case, digital marketers need to build various strategies for customers who are making text-based searches and another set of strategies intended for users who are using voice search.
Your SEO campaign has to adopt a more conversational approach.
That said, the most vital question is: "Will your brand, website or company appear on those searches?"
Because of the prolific use of voice search, the major search engines prioritize voice search optimization. Keep in mind that the main goal of SEO is to rank sites accurately. In that way, users can easily find the most appropriate information for the query.
How should your digital marketing strategy be to help rank your site for voice search and search listings?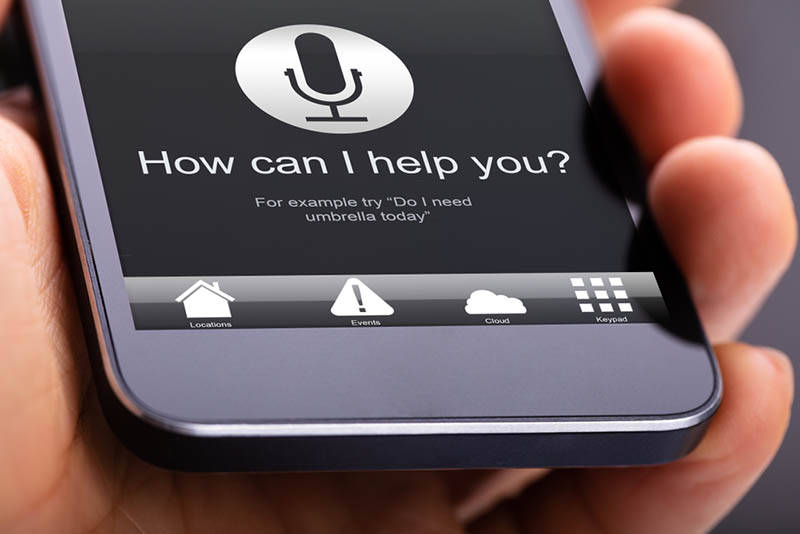 1. Adapt Your Website for Voice Search
The first thing to consider is mobile optimization. Users who are making voice searches are put off by websites that are not mobile-friendly.
Then, make sure that your content has to be optimized for long-tail keywords. It also has to be optimized for natural-language queries.
The use of conversational language must be in your post's titles, headings, and sub-headings.
It is also vital that your new content must answer directly the common questions of your target audience.
At Website Depot, we have a team of copywriters who will write long blog posts to target voice-activated queries.
2. Maximize Online Business Reviews
The more positive reviews you get, the highly likely your website will appear on voice search results.
To generate more positive reviews for your business, you may ask your customers to review it. The majority of consumers would leave business reviews when they are asked to.
Furthermore, ensure that the review generation process is easy. You may send out a review generation link or handout that directs your customers to a review site where they can leave their evaluation of your business.
Our web development team in Los Angeles will add review schema to your site. After adding, our web developers will create codes that can direct search engine crawlers to understand your site and present it to the SERP as snippets.
3. Be Mobile-First
Mobile-ready is not a new concept. In fact, it has become a standard. However, not all websites are mobile-ready.
It is vital because more and more people are using mobile devices when they perform their online search, especially when they conduct voice search.
Google also stated that its search algorithms will start to utilize mobile versions of sites as its main ranking factor.
In that case, you must ensure that your web design is responsive to mobile screens. Our web development team at Website Depot creates a mobile-optimized website.
We do not use large images or content that will affect loading time. Our team will ensure that your site's content will load in less than two seconds.
4. Load Quickly
Voice search prefers sites that load quickly. If your site is responsive, it could work well on mobile devices and load fast.
Our web development agency is known for creating fast-loading websites as we ensure that images are optimized while the files are properly compressed. We also use site cashing to further boost page speed.
5. Write in a Conversational Way
When people use voice search, they use conversational queries. Thus, if they are looking for top web development companies in Los Angeles, they will say, "Who are the best web development companies in Los Angeles?"
As you have noticed, they utilize long-tail keywords as they sound more natural, rather than using shorter keywords.
Most voice search results are written at a ninth-grade reading level. It means that the information has to be easy to comprehend while the details are high-level.
6. Local-Based Voice Search
Most people who are using voice search are likely to be local. Thus, if you have a physical storefront and implemented a voice search digital marketing strategy, then expect your business to succeed.
Search engines also rank businesses based on reviews. Thus, if the majority of your customers are satisfied, they will leave positive reviews that are likely to appear at the top of Google's recommendations.
Voice searches are made in a conversational tone. In that case, keyword research will be easier. However, if you do not have time to create a new content strategy, you can leave it to us.
Apart from our web development team, Website Depot houses a team of elite copywriters who can write copies that attract your customer's attention when they are performing a voice search.
When you choose our web development agency to build your website or revamp it, we will make sure that your website is ready for voice-search dominance. Our web developer and digital marketers will work together to customize your campaign for your target audience.
Our Search Engine Optimization (SEO) team will implement strategies that will help position your site on top of the search engine results page. In other words, our team will make your site more visible to your target market.
We have a team of SEO experts who works hand in hand with our web development team to ensure that your website is SEO-friendly.
Our team will analyze your industry and explore the right keywords before deciding the most approbate key terms to use that can generate the most online traffic.
But why should you hire a professional web development team when you know web developing and SEO?
Some of our clients who contacted us are also web developers. They know how to properly develop a website.
Others have knowledge about SEO. However, their websites still suffer because they do not have time to implement effective strategies to make their site visible to their target market.
As they left the development, designing and digital marketing to us, they were thrilled to experience an increase in their sales and online traffic.
You may have the same reasoning that you can do it on your own.
You are a web developer and with knowledge about SEO.
But why not focus on your business on how to grow and leave the technical details of your website to us? If you do that, you would be happy you did.
Focus on how to improve your products and services while we concentrate on making your websites show up on voice searches and text-based searches. Contact our web development and digital marketing team in Los Angeles today to determine how we can help your online business and your brand (888) 477-9540.