How Rehab SEO Extends Your Reach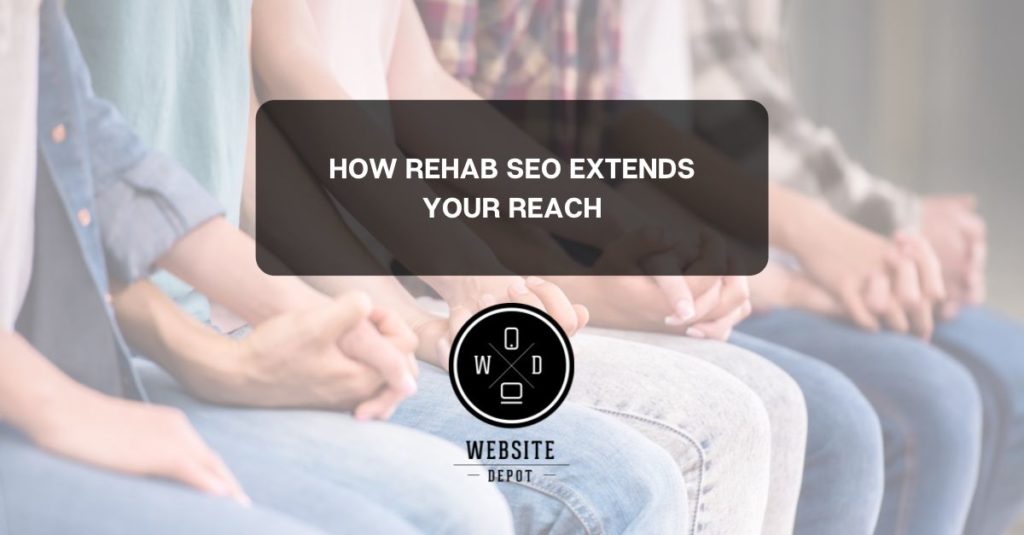 Crafting a put-together marketing strategy for rehabilitation centers can be a slippery slope. The services you offer don't prioritize bringing in customers; they prioritize helping people. Unfortunately, you can't help people achieve sobriety if you don't place your business in front of the people who need it most. That's where rehab SEO services come into play.
Extend Your Reach With SEO Keywords
When an individual search for mental health services, they're typically searching in their local areas. These people are trying to find guidance, hope, and professionals. They're looking to find services and programs in their neighborhoods that meet their unique circumstances. That's where SEO keywords can come in handy.
Utilize Organic SEO Keywords
SEO keywords ensure your business is seen by the right people. One way you can achieve this is through organic keywords and search queries. Organic SEO keywords utilize search terms people are already using. This means your business is more likely to appear when someone searches for something relating to rehab centers or detox programs.
Help Your Community With Local Keywords
We know one of your main priorities is to help your community. What good are your services if you can't help the people in your own backyard? When someone reaches out for mental health facilities, they're typically searching locally. That's how local SEO keywords set you apart from other facilities.
You can ensure your business is ranked first in search queries with local SEO keywords. That way, you're positioned in front of the right people when they search for help in your area. Local SEO keywords allow your rehab facility to reach your community, helping the ones who matter the most.
Help Members Outside Your Community
It's no surprise you can help your neighborhood with local SEO keywords. But have you thought of extending to nearby cities or even offering online services? With the right SEO keywords, you can achieve these goals with ease.
For example, you can rank your business higher in search queries in neighboring cities and communities. Or, if you're starting to offer online services, you can apply SEO keywords to reach those in need.
Improve Your Reputation With High-Quality Articles
One way to improve your reputation, increase engagement, and build trust is through high-quality blog posts. You can utilize local and organic SEO keywords with blog posts, informative pieces, and articles. This type of content ensures your clients and guests understand your services and trust your expertise.
Without building proper relationships, how can your clients trust your services? You can begin helping more people achieve sobriety, stability, and peace by utilizing one of our marketing packages.
Utilize Rehab SEO Keywords Today
We understand how vital it is to help people obtain sobriety, stability, and peace. Unfortunately, your business won't reach as many people without a proper marketing strategy. That's why it's essential for your company to utilize one of our marketing strategies.
Our veteran staff of SEO experts is here to guide you through the process and take the load off your shoulders, allowing you to focus on changing lives. Contact us today to begin a strategy consultation. Or call us at (888) 477-9540 to speak with one of our experts. Whether you're looking for social media marketing, Google advertisements, or keyword adjustments, we're here to help.