How is AI Changing SEO? Learn from a Los Angeles Digital Marketing Agency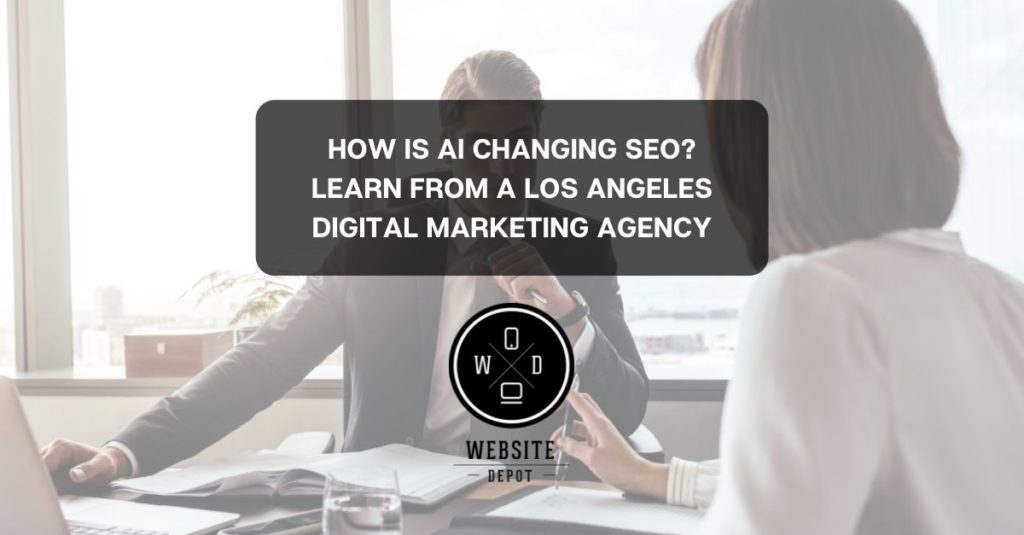 The future is here. Artificial Intelligence (AI) is an ever-evolving tool for Los Angeles digital marketing agencies, and its impact on search engine optimization (SEO) is being felt to a resounding effect. As SEO relies on a data-driven approach that is constantly changing and adapting to search engine algorithms, AI – which by design is always learning – is proving to be an excellent complementary tool.
Utilizing AI-Powered SEO
It has long been an industry standard that anyone providing SEO services stays on top of current trends. Google and other search engines are always revising their approach to assembling their results pages and rankings. With this in mind, an SEO expert must have an adaptable mindset and a true dexterity in how they sort and analyze data.
AI can help ease this burden for digital marketers. As Entrepreneur points out, AI can provide streamlined assistance to content creation, in turn reducing an agency's need for coding done at the hands of developers. AI-driven SEO practices have been in play since about 2017, but they have taken great leaps forward in recent years. If you want your business to take every measure it can to rank highly on search engine results pages (SERPs), it is worth looking into what AI can do for you.
The Growing Voice Search Trend
One area of digital marketing that has surged in recent times is voice search. As technology has advanced, more and more people are speaking directly to their devices in order to search for services or products. With this in mind, you can expect SEO to become more and more reliant on voice search in the future.
Voice search is different from its text counterpart in that natural speech tends to vary from person to person. This means that SEO experts will need to identify new long-tail keywords for their clients. AI can provide crucial assistance in this arena, as it can greatly simplify this process, providing valuable data in a fraction of the time that a human could produce it.
Hyper-Personalization and User Engagement
While we can never know exactly what formulas are used by Google and like to rank their results, it is a safe bet that user engagement plays a strong role in this. Likewise, you want user engagement with your website because an engaged user is one that is more likely to make a conversion.
One proven method of driving engagement is hyper-personalization. It stands to reason that potential customers are going to want to interact with content that specifically appeals to them. By using AI, you can cultivate the data necessary to create dynamic content that provides value. This data, which if relying on human brainpower could take years to mine, can be obtained in short order via AI-powered tech.
Consult with a Los Angeles Digital Marketing Agency Today
With the constantly changing nature of SEO, it pays to turn to the services of professionals. At Website Depot, our team of digital marketing experts can help you identify meaningful keywords and boost your rankings. For a free consultation, call us today at 888-477-9540.