How Does Law Firm SEO Help Law Firms?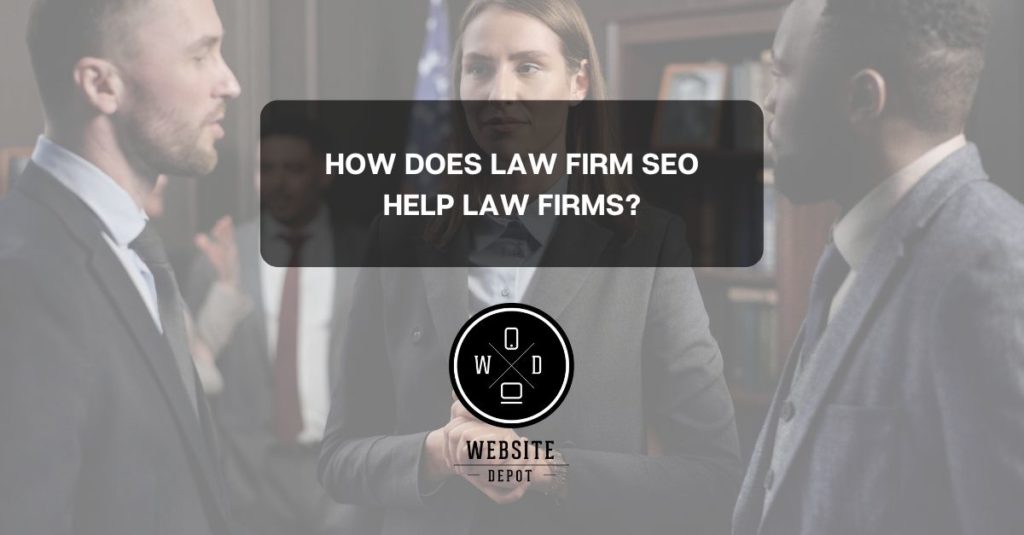 Lawn Firm SEO is one of the ways to reach potential clients. Of course, there are other ways to attract clients. But SEO is a more cost-effective way to achieve your goal. One reason is that most people now are using Google to search for legal services in their area. SEO empowers attorneys to rank high on the search results page, thereby, attracting clients who are looking for legal services. 
Why Adopting
Law Firm SEO
Strategy Vital for Every Attorney? 
SEO is vital for every law firm to boost organic traffic. Why is organic traffic vital? The reason is that it is targeted. Users who visit your site from a search engine have specific intent. If your law firm can provide them with the answer to their questions, they are likely to convert. 
Is Organic Traffic Better Than Paid Search Traffic? 
One is not better than the other. It still depends on your business goals. Paid traffic, however, requires that you pay the search engine if a person clicks on your ad. But organic traffic won't cost you anything. However, your site needs to rank high consistently so your potential clients can see you. You can optimize your site for the search terms people use to search for your services. If you are a lawyer who specializes in real estate in LA, you can use "real estate lawyer in LA" as your main keyword. 
SEO Can Boost User Experience 
SEO is not just about appearing on top of Google. Rather, it is also about improving user experience. Your goal must provide the visitors with the best website experience. SEO can help you improve it because optimizing your site means that you need to speed up your site's loading time and improve interactivity and accessibility. These are all factors that can please visitors and Google. In other words, with a great user experience, visitors will stay longer on your site. 
Improve Content Marketing 
The success of your SEO company depends on your content. The content on your site can attract the kind of users you wish to target. It also improves your site authority. When you optimize your site, you are also improving your site's content. That is, creating better content for users. If Google sees that people stay on your site and interact with every page consistently, it is likely to send you more organic traffic. And this can help in ranking better. 
While you continue to improve your site's content, you are also attracting other sites to link to your content. In return, you get higher backlinks. Links from other sites are considered votes of confidence. And if you get links from highly authoritative websites, then expect your backlink to improve as well. And the more backlinks you get, the more you will be seen as an authority in your domain. 
Putting Your Law Firm on the Map 
Law firm SEO offers many benefits. It is not just about lead generation or traffic. For more information on how you can take advantage of this marketing strategy, please call our team at (888) 477-9540.