How Can A Digital Marketing Agency Assist Your Business' Growth?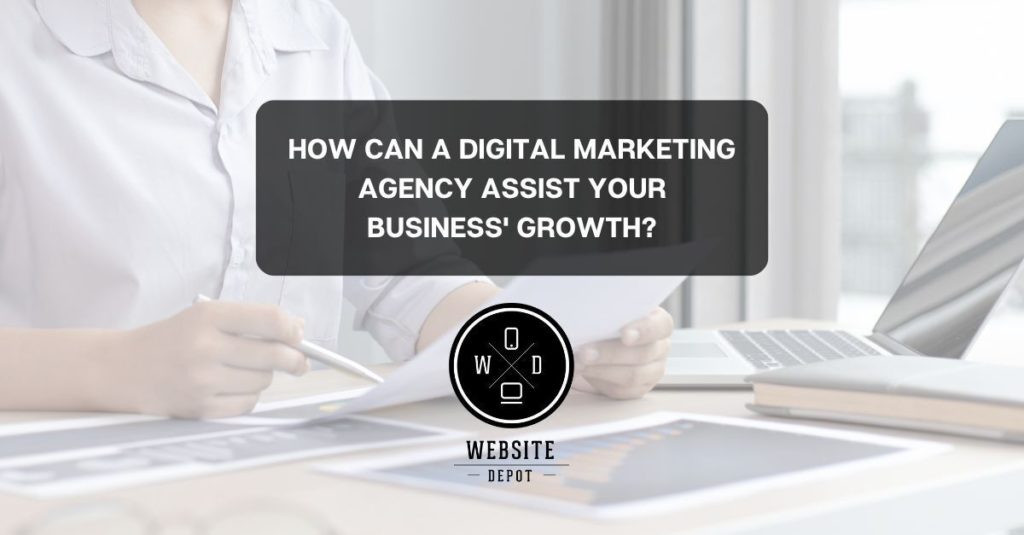 Are you wondering why your company needs a digital marketing agency? Confusion reigns as to whether or not you should bring on board a digital marketing pro to help grow your business. The contemporary twist on classic advertising is what successful company owners know, mainly if they are on a limited budget, to earn them more sales and money. Setting up a company is a complicated and time-consuming undertaking. You can't do it all on your own.
In addition, if you want to build your company and attract many customers online, you need a digital marketing firm. It's impossible to succeed in a company today without including digital marketing in your plan. Time and consistency are the keys to your business's success. When a client returns to see what new items or services you have to offer, it's the best feeling. When you build a brand that people know and respect, this is feasible. A digital marketing agency may help your business build an online presence, but why? You'll discover it in this article!
Concentrate On the Operation of Your Business
In order to execute campaigns on the internet, it is almost always necessary to hire new personnel on an ongoing basis. Furthermore, since you will be working with an internal team, you will need to devote part of your time. Never forget that just putting together the campaign's staff and campaign materials will also need resources and effort. This may be a time-consuming process, and enlisting the help of an agency can alleviate some of the stress.
Not wanting to spend months training your employees is not an option. Alternatively, you may utilize that time to focus on building your company from the inside out. When working with an agency, all you have to do is communicate your objectives and timetable. Neither training nor onboarding nor managing another staff is required. The experts at the firm handle every aspect of your web marketing internally. This frees up your time so that you may focus on running your company more effectively.
You Lower Your Overall Expenses
You're likely apprehensive about using an agency since you've heard horror stories about the hidden costs. Things like additional charges for each hour it takes to complete the project or for any work outside of the scope of the project are referred to as 'extras' in the industry. These little things may add up quickly. However, this is not the situation for digital marketing firms. There are several new alternatives available to you that will assist you in spreading your message and expanding your company.
Choosing the most effective marketing channels for your company may be difficult when there are so many to consider. When you engage with a marketing firm, you may reduce your expenditures. Using independent contractors instead of full-time employees avoids the need for payroll taxes, full-time employee benefits, health-care expenditures, and salary costs for agencies. In addition, you save money on recurring expenses such as subscriptions to digital marketing tools. Since most trustworthy companies already have these critical digital marketing tools, you will not need to invest any money in them.
A Digital Marketing Agency Can Help You Stay Relevant In Your Industry
A significant problem is the capacity to remain relevant in a very competitive climate. Keeping up with the newest marketing trends and strategies is essential for those firms that cannot afford to fall behind. In our sector, change is the only constant; therefore, you must keep up with the latest developments. Hiring a digital marketing agency to assist you in growing your company will be a pleasant experience. But, first and foremost, you must recognize that they are not the ones who are in charge of developing your company's marketing strategy and strategy.
There are various reasons why a digital marketing firm may assist you in accelerating your company's development. The newest trends in internet marketing are more readily available to them than your internal teams, which may be lacking. They are all researchers with a high degree of experience, essential for a successful campaign. And then there's their understanding of the digital landscape gained through working with a diverse range of clients across various industries.
Business owners are well aware that their marketing efforts are only as reasonable as their advertising budgets. Your small company may benefit from a well-executed digital marketing campaign. Having a digital marketing professional on your team will help your company and website in the long run. Our organization can help your business expand by providing you with the resources to create and strengthen your current strategy and invent new methods of generating money and reaching a wider audience. Call us at (888) 477-9540 to learn more about how our digital agency can assist you with your marketing efforts.