How Branding Affects Rehabilitation Center Marketing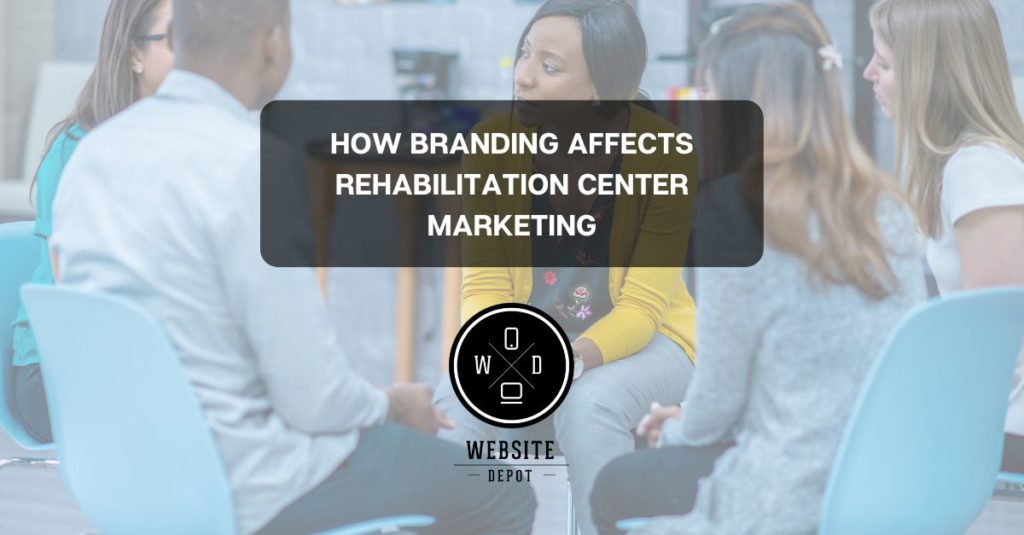 Online rehabilitation center marketing can be a tricky area to navigate. There are several elements to consider, including SEO keywords, blog content, web design, and more. But one of the factors that often goes overlooked is branding and reputation management. So how can a professional full-service agency like Website Depot help? Here's what you need to know. 
Branding is Essential
We all know marketing rehabilitation and mental health services is a tough area to do well. I mean, you're trying to help people reach stability, not fill beds or retain customers, right? These considerations make it difficult to place your business in front of the people who need your services the most.
Why Your Brand Matters
The correct branding is vital to your facility, and the wrong impression can ruin your chances of helping more people. Your online brand is the first impression a patient receives. The way you appear online gives potential patients an idea of your services, culture, and what to expect from your programs.
The Wrong Branding Hurts Patients
Using the wrong type of branding can hurt your chances of helping potential patients achieve sobriety. Opting for an online persona that prioritizes "sales" appears cold, insensitive, and callous. Potential patients will see your brand as untrustworthy and won't feel comfortable with your services.
On the other hand, marketing your facility as warm, welcoming, and knowledgeable creates the opposite effect. Patients will see your facility as a retreat from their daily struggles and be encouraged to seek out your programs to receive the help they deserve. 
How Our Marketing Team Helps Your Brand
A great website isn't enough on its own. Imagine a Lamborghini without an engine; the car quickly becomes a paperweight. You want to look for design companies with marketing teams, not just jaw-dropping websites.
Marketing teams and departments can work with your brand to ensure people are visiting your site. With a high-functioning marketing team working with you, your site will look fantastic and keep customers coming back for more. That's where Website Depot comes into play. 
Do You Have Responsive Web Design?
One of the key components of a good website and brand is responsive web design. Responsive web design means your website and brand will be readable on every device. Nowadays, most people go through the internet on their smartphones or tablets and less from their computers. Responsive web design ensures your website can be used and appreciated from whatever device your customers are browsing.
Get Professional Rehabilitation Center Marketing Packages Today 
We understand the importance of helping people obtain sobriety, stability, and peace. Unfortunately, your business won't reach as many people without a proper marketing strategy. That's why it's essential for your company to utilize one of our marketing strategies. 
Our veteran staff of SEO experts is here to guide you through the process and take the load off your shoulders, allowing you to focus on changing lives. Contact us today to begin a strategy consultation. Or call us at (888) 477-9540 to speak with one of our experts. Whether you're looking for social media marketing, Google advertisements, or keyword adjustments, we're here to help.