How Black Friday and Cyber Monday SEO is Like Preparing for the Holidays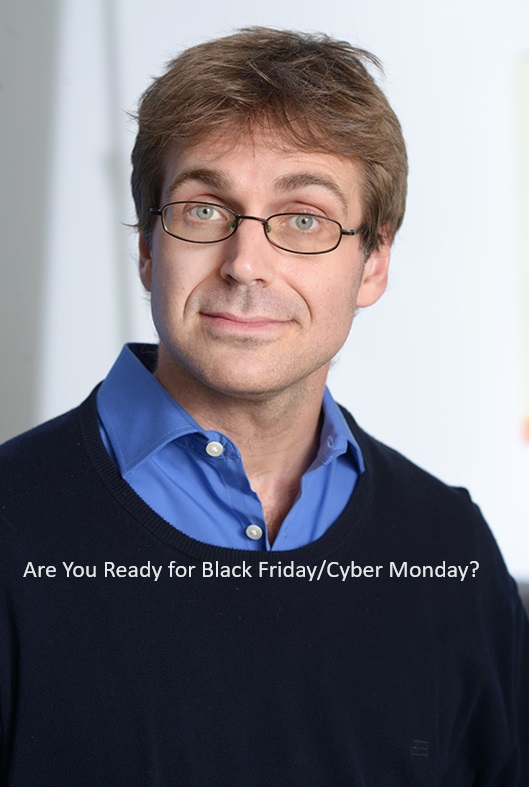 Is your content ready for Black Friday? Do you have all of your content set up so that you get the most out of Cyber Monday? Just like the rest of the holidays, Black Friday and Cyber Monday seemingly come earlier and earlier every year. (For example, a week ago, I was preparing for Halloween). Below are just a few tips from our SEO agency in Los Angeles that you can utilize for your company. 
Getting Out the Decorations: The Fundamentals 
If you're like my family, when it comes time to get ready for the holidays, you go into the attic and/or the basement to bring out all of the decorations. Maybe you tell yourself (like me) that you're going to clean this up more often than you do. This is not at all dissimilar to preparing your SEO content for Black Friday and Cyber Monday. 
This is a great opportunity to go through your site and clean it up. Optimize your page speed as much as possible. If you have any lost landing pages, broken links, and so forth, set up the appropriate redirects. Resolve any 404 error pages you might have, too. Just like cleaning up your basement and/or attic, this will pay dividends long after the holidays pass, too. 
Holiday Traditions: Build on the Pages You've Got 
Your family, like mine, probably has some holiday traditions that have been passed down from generations. Each generation puts their own spin on it, but these traditions last. The same goes for your Black Friday and Cyber Monday pages. 
Don't make new holiday landing pages every year. You wouldn't throw out all of your previous holiday traditions and start all over again. Instead, build on the pages that you already have. Refresh the content every year. Add to it. Offer your newest products and build on what's there. 
So, when you're setting these pages up, don't use a URL that's specific to a given year. Your "Cyber-monday-2021" page isn't exactly going to help a lot right now. Instead, having a page without the year gives you something you can build on, a tradition for your business that will help you not just this year for but years to come. 
Get Your New Gifts Early 
I'm writing this blog on the morning of November 6th. Personally, I haven't really begun my holiday shopping yet, as I know that I have plenty of time. When it comes to setting up your SEO content for Black Friday and Cyber Monday, unfortunately, you don't have a lot of time. It's right around the corner. 
So, if you haven't really made an effort to do so yet, now is the time. That doesn't mean that it's too late, of course. Rather, it just means that you want to take steps to get as much done for your content as quickly as you can. Today's customers often start researching earlier than ever before. The sooner you start with getting ready for Black Friday and Cyber  Monday, the better. 
A Season of Change: Embrace What's New 
My family has holiday traditions that have been passed down for generations, yes, but we also update them, too. For example, usually on Christmas Eve, we watch "It's a Wonderful Life." We used to watch it on VHS, then on DVD, and now streaming. It's the same tradition but improved, in keeping with the times. 
The same should go for your Black Friday and Cyber Monday content. 
If you have content that's done very well for you in the past, it can be a great idea to use it in a new format. Do you have Black Friday/Cyber Monday pages or blogs that did well in years prior? Then put them in a TikTok. Have one of your employees make them into a video (or do it yourself). 
When I say "make it into a video," I don't just mean "read it into your camera," but build a whole video around it. Perhaps do a podcast, whether it's you by yourself or with someone else, talking about Black Friday/Cyber Monday, how to prepare, etc. 
By doing so, you're creating new content without having to struggle to come up with it. You have all the content you need – you're just putting it in a fresh format. 
More Than a SEO Agency in Los Angeles to Help With Your Black Friday and Cyber Monday 
Here at Website Depot, we've helped so many clients over the years to better prepare for Black Friday, Cyber Monday, or any other big sales date. We've done that through not just boosting their SEO and creating great content for them, but also through designing their websites, managing their Google Ads, and so much more. 
To discuss all of the ways we can help your business, you can set up a meeting through our site or call.