How a Digital Marketing Agency Can Improve Your CBD SEO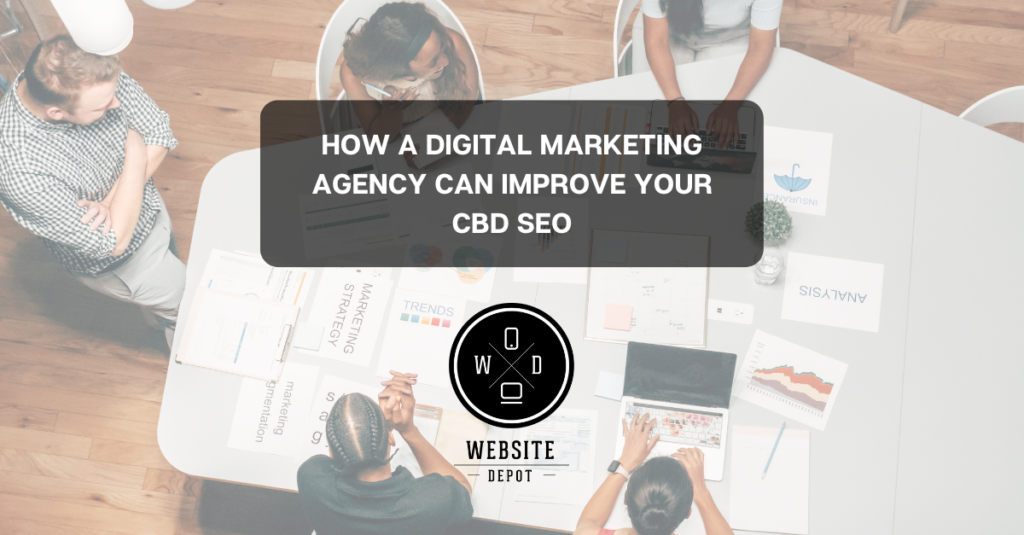 Every business wants to attract traffic to its website. As conventional wisdom would dictate, more visitors mean more clicks, which means more conversions. It is a relatively simple truth: you cannot make a sale if you do not have a customer, so it is up to you as a business or marketing manager to draw people to your site. While you can certainly do your part in getting the word out there by making social posts or a paid ad campaign, organic search engine optimization (SEO) should also be a cornerstone of your marketing efforts. If your business is in the CBD industry–which is experiencing an era of tremendous growth–it is a must that you are showing up prominently on search engine results pages (SERPs). Fortunately, working with a seasoned CBD SEO agency can help you improve your search engine position.
As rules and regulations surrounding the sale of CBD have changed and evolved in recent years, the space for online sales has grown and become more competitive. It is important that you do whatever you can to separate yourself from the competition, and having an optimized web presence can go a long way in that area. Read on to learn how a digital marketing agency such as ours at Website Depot can help improve your site's SEO efforts.
Boost CBD SEO By Optimizing for Mobile Users
Think about it, when was the last time you sat down at a computer to Google something? Like most people these days, you are opening the phone in your pocket to find products or businesses near you. More than half of most web traffic these days comes from mobile users, so if your website is not optimized for that user experience, you could be putting off potential customers. A digital marketing agency can help you in this area by making sure your page design and on-page content are aligned with best practices for mobile. You will also want to avoid pages with long load times–the data suggests that users have a very short window for pages to load before losing interest.
Strengthening Your Google Business Profile
If you do not have a Google business profile (GBP), you are going to want to correct that as soon as possible. Local SEO–which is where you appear high on searches for local businesses–is huge, especially in the CBD space. By optimizing and beefing up your GBP, you can give your local SEO a much-needed boost. For starters, you will want to make sure that your profile is completely filled out for all of the basic fields (name, address, etc.) while also being mindful of the character limits. You should also add pictures and other media content to make your GBP more dynamic and engaging. 
You should also add meaningful keywords to your GBP. For example, if your business is in the CBD industry, having that in your name is crucial. You will also want to consider adding a Frequently Asked Questions page that provides relevant information to users. Posting new content on a semi-frequent basis can also make for a stronger GBP.
Designing Meaningful Content
When it comes to CBD SEO, the actual words on the page are still extremely important. An experienced SEO agency will know how to tailor your content in a way that incorporates meaningful keywords and scans well for potential users. It is also important that you update your content periodically to keep it fresh and interesting. Having a blog can also give your site a major boost. Blog articles provide a great venue for incorporating keywords, and when written well by an authoritative voice, they can generate backlinks, which are links from other websites. Backlinks show that your page has respectable content and Google and other search engines respond well to them.
Tracking Customer Reviews
Customer and client reviews are not only useful to potential users, but they can also help strengthen your SEO efforts. If you think about it, a good user review is likely to include valuable keywords, and the more reviews you have can improve your rankings. By working with a digital marketing agency, you will have a team that understands how to generate and track reviews in a way that will improve your website's digital reputation. 
In the Los Angeles area, there are a great number of digital marketing agencies, all making promises about unparalleled service. At Website Depot, we offer true one-stop shopping for all of your digital marketing needs. Whether you need web design, content creation, social media marketing, or an SEO consultant, we can help. Take a moment or two to explore our website and read reviews from our satisfied clients. To arrange for your initial consultation with one of our digital marketing experts, call us today at (888)477-9540.