Guide to Optimizing Your Shopify Business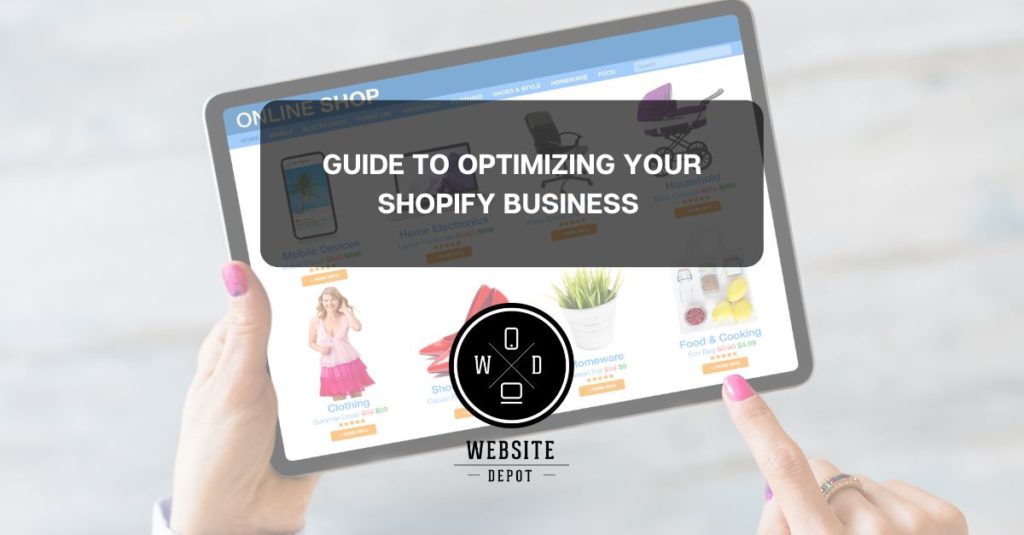 More and more business owners are using Shopify as a platform to help them boost their sales. If you own a Shopify store, it's vital to implement SEO adjustments that can help your eCommerce business. Here are some eCommerce Shopify SEO you must know.
Understanding
eCommerce Shopify
SEO
SEO for Shopify stores is a set of SEO practices that are designed for the said platform. Shopify has SEO tools. However, you will still encounter many SEO issues. To ensure that your Shopify store follows the best SEO practices for this platform, here are some things to consider:
Remove Duplicate Content 
Whether it's a Shopify store or a WordPress eCommerce site, duplicate content can hurt your rankings. This happens when similar content exists on two separate URLs. You may think that this is just nothing. But it creates issues for search engines. They might have difficulty determining which page is the canonical version. 
Optimize Site Structure 
How your content is structured is vital to SEO success. When shoppers can find the things they are looking for, they tend to spend more time in your store. To optimize site structure, make sure the site is easy to navigate. It also makes it easier for search engines to crawl your site. For instance, you should put a Home page on top, then place category pages before product pages. 
Boost User Experience
There are many ways to achieve it. 
Site speed. If the site is easy to navigate, your visitors won't get frustrated. They can move quickly. To make your site faster, use smaller, optimized images, remove apps that you don't use, and don't use sliders. 

Choose a responsive design. It will look great on any device. Responsive design can improve user experience and encourage visitors to stay longer on your site. 
Conduct Target Research
The keyword is the foundation of SEO success. But you need to find the right keywords so that your site will get traffic. Before researching for the right keywords, you need to have your own buyer personas. From there, you can make a list of things that your customers care about. You may also go to search forums and subreddits to find related phrases. 
Optimize Product Pages 
If you are not sure where to get started, you can commence with your top pages. They can be your homepage, top-selling product pages, and main product. From there, you can begin optimizing your title and meta description tags. Use keywords in these tags. You may want to use marketing copy from your supplier. However, it will be a lot better if you have original content. In that way, you can insert the keywords in your copy. 
Build Links 
Backlinks are vital for your Shopify store. Unfortunately, getting backlinks can be time-consuming. You need to reach out to a lot of people. If you are having difficulty building backlinks to your site, you may consider hiring our eCommerce Shopify team at Website Depot. Know more about this service that can truly help your shop's ranking and traffic. Call us here at (888) 477-9540.