Growing Your Business by Networking Online
Networking is an important part of professional growth and success. It is an effective way to connect with others, expand your knowledge, and open yourself up to new opportunities. With the right tools and approaches, you can use networking  online to develop and nurture relationships that can help you grow professionally. 
From using social media to building a professional online presence, the right approaches can make all the difference in how you're  perceived online and locally.. 
By leveraging the right networking tools and techniques, you can cultivate relationships and gain the insights needed to succeed in your career. If growing your business is important to you, you cannot overlook the importance of networking and developing contacts.
What is Online Networking and Why Is It Important?
Online networking is the act of building relationships and connections with others in your industry. As you network with others over the web, you become more visible within your field and industry. 
This can lead to new career opportunities and provide you with valuable connections – connections that you can use to build our business and further your career. By networking on the web, you can also build a support system of peers, mentors, and colleagues – people who can, over time, help you achieve your professional dreams and goals. 
Networking is important at all stages of business growth, whether you're just beginning your journey or looking to change your path or brand. Again, networking allows you to build relationships with others in your field, identify mentors and build a support system, slowly but surely. Without these tools in place, it can be difficult to move forward or even succeed.
Improving Your Professional Reputation
While plenty of people attend conferences and networking events off-line, you can also develop your networking presence and professional reputation on the internet. Doing so can lead to the following benefits.
Increasing Business Opportunities
When you communicate by email or place comments on the social media sites of thought leaders, you'll also discover new opportunities for expanding your business, meeting new clients, or exploring the advantages of  forming alliances and partnerships.
Improved  Professional Visibility
When you make yourself more visible online, by creating a networking strategy, you can also position yourself as an industry expert. Doing so will help you gain recognition – making you more memorable professionally.
Learning New Skills in Your Field
 By networking with leaders in your field, you can also learn and develop new skills. This will give you the opportunity to ask for tips or advice for improving your skills as well as identify people who can act as business mentors.
Adding New Contacts
Online networking enables you to develop new industry contacts that you can connect with to find future employment. These new contacts will also give you the opportunity to seek career advice or obtain client referrals.
Building a Professional Presence Online
Building a professional presence online gives you the ability to network with people beyond your local area. 
Therefore, you can expand your reach  to people in other cities and countries worldwide. 
How to Increase Your Online Presence 
To build a professional online presence, you can, you can do the following activities:
Create a professional presence on LinkedIn

. As the world's largest professional online network, LinkedIn is a great place to begin your online networking journey. Once you join, you can create a professional profile, post articles and join groups that will help you expand your professional network – all with the goal of connecting with like-minded people.
Create a professional website.

While LinkedIn is best for connecting with the people in your industry, a

professional website

offers a great way to showcase your expertise and attract potential clients. 
Work with a website developer so you can cover all your bases – adding the proper content, designing a web-friendly site, and keeping up to date with Google's mandates and SEO.
Create a company blog

– A blog is a great way to share your business knowledge. You can use your blog to connect with others and provide helpful, insightful content from which readers benefit. It's also helpful to comment on the blogs of thought leaders and read what they have to say.
Networking through Facebook, Twitter, and Instagram
Social media provides the chance  to network with others and build your professional network. It allows you to connect with people from all around the world and share your expertise with a wider audience.
How to Add to Your Online Presence
Networking online is, again, about increasing your presence on the web. You can accomplish this goal by taking part in the following activities.
Connect with Industry Leaders on Social Media 
Search social media for industry leaders and experts and connect with them on the channels. Be sure to add value to the conversation. And if you can, ask for advice.
Host Online Events
You can set up webinars or host  online events on Facebook or Twitter, which are superb places  to connect with others. Invite others to join in the conversation.
Take Part in Online Discussions
By taking part in online discussions, you can more easily connect with others and add to your business knowledge. 
Make the Right Connections
To expand your professional reputation online, you need to network with industry professionals. To make this happen you need to do the following:
Join groups or organizations affiliated with your industry

. Don't just join though. Be a regular contributor.
Attend webinars that address your industry's activities

. Meet new people through webinars or reach out to speakers and sponsor your own webinar event.
Offer to mentor someone in your field.

Provide them with guidance in return for some insight and always needed feedback.
Offer to help others.

This help may involve helping with projects, research, or similar pursuits.
Leverage Your Online Networking Tools
You can use a variety of networking tools to help you build relationships and expand your online network. These tools can help you link with others in your field, manage your relationships, and track your progress, as also, grow.. 
The Key Networking Tools
These tools include:
Social media sites where you can post updates and respond to questions or comments

The platforms of industry-related organizations

Customer relationship management (CRM) platforms – tools that allow you to manage your network by providing tracking software that covers the name, date, and follow-up with each connection
Tips and Best Practices for Networking Online
Networking takes time. That is important to remember. So, you need to keep the following in mind.
You won't build strong relationships overnight. You have to stay committed to the networking process and have patience. It's best to cultivate meaningful relationships versus adding an abundance of shallow connections to your circle. In other words, focus on quality versus quantity.

It's better to ask for advice or feedback rather than asking for a job or a connection. This shows another person that you respect them professionally. And that you are genuinely interested.
Networking Etiquette
Always be polite and professional when establishing your network. Doing so will demonstrate that you're representing yourself in a positive light and building the connections that are beneficial to your business.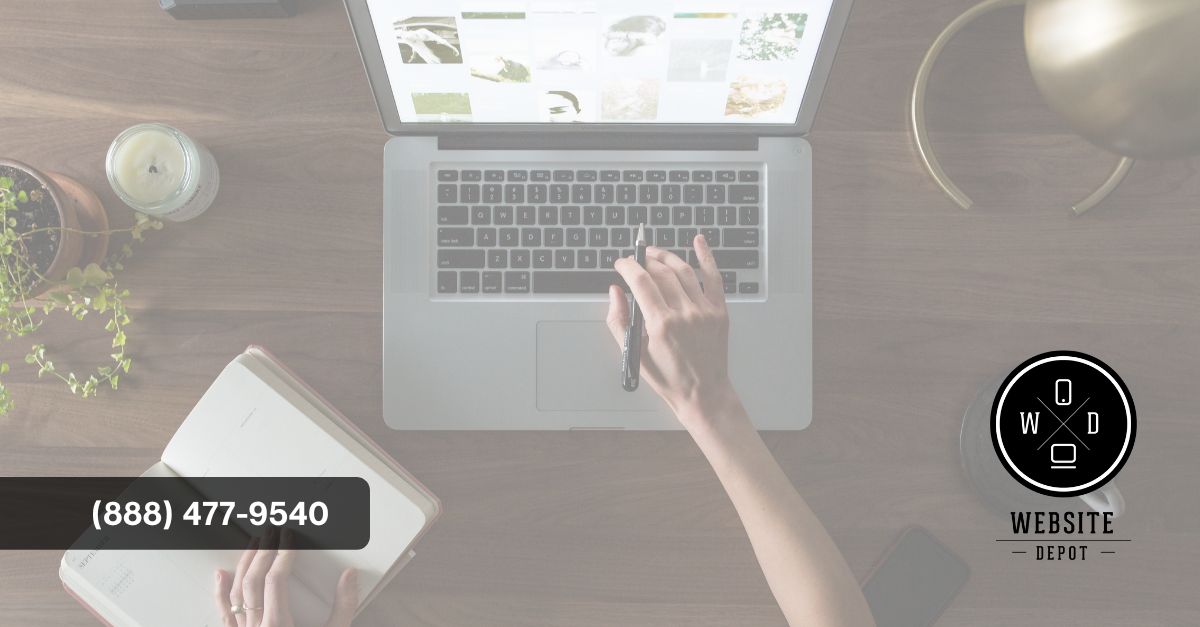 Contact Website Depot Today for Further Details About Networking Online
To improve your chances of success at online networking, you need to work with a web design and development agency. By making this all-important connection, you can build your network and increase your website's following. Contact Website Depot to pursue your networking goals now. Contact us right away.