Google Confirmed Once Again — Bolding Words Can Help with SEO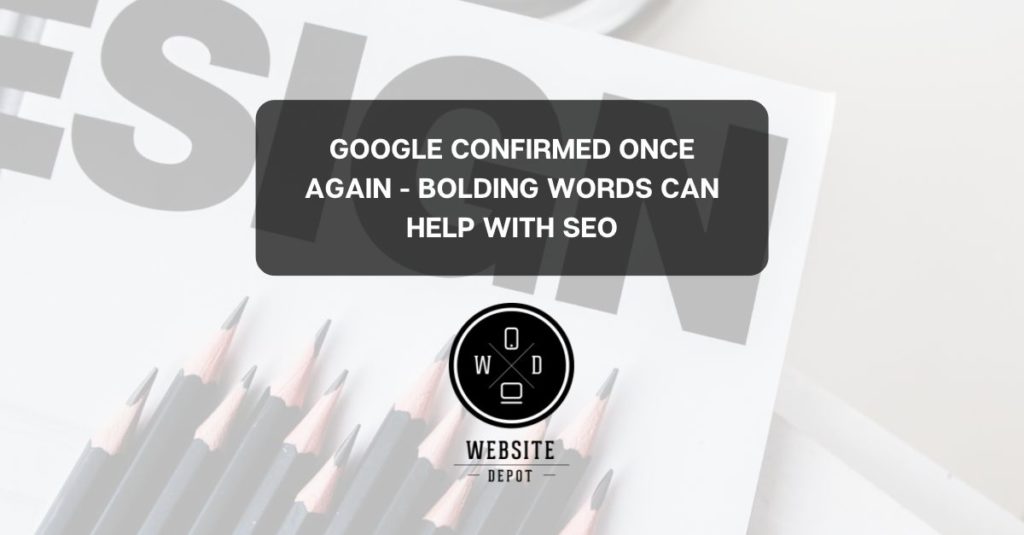 Does the bolding text have an impact on SEO? Our SEO agency in LA has been practicing it. Other SEO agencies contradict it, however. For them, the bolded text doesn't have value at all for SERPs. But Google has said once again that bolding can help with SEO. 
Here's What Our
SEO Agency in LA
Has Gathered About Google's Confirmation 
According to Google, bolding important parts in a paragraph may help in SEO. Bolding will help Google's crawlers try to understand the content on a page. The crawlers use different things to figure out the things that you want to emphasize in your content. They look at the headings on a page and yes, bolded text on the page. 
Extra Value in SEO
In that case, bolding does have a bit of extra value in SEO. It also goes to show that bolding the keywords can help in telling Google that this text is about this topic. However, as you can see in the video, bolding your entire page will not do much to SEO. It actually diminishes the purpose. 
Thus, if you only bold a handful of words or sentences on a page, it can help tell Google what's important for that page. It'll be easier for Google to understand what's really important on that page. It's like using the proper markup. And it's good for SEO because it helps crawlers understand the page a little bit more. 
What is the Best Practice to Bold Keywords for SEO? 
There's no official best practice regarding the use of bold. But you can bold a term or a phrase and other important notes on the page that you want crawlers and visitors to know what the page is all about. When you style the text by bolding it, you're helping not just the crawlers but the users in understanding your content faster. In a way, it provides a better user experience. It also helps in lowering the bounce rate. 
Will Bolding Get Your Content to the First Page of SERP? 
In follow-up tweets, John Mueller said that bolding won't catapult your site's ranking. But it does help Google in understanding the page better. And we all know that anything that can help the search engine's crawler understand your page can help your ranking indirectly or directly. 
What Tags Should You Be Using When Emphasizing Text? 
The <b> is used to emphasize text without adding extra importance. It's likely styling the text. 

The <em> tag, on the other hand, emphasizes the text and adds semantic emphasis. 

But <strong> tag emphasizes text while adding strong importance to the text. 
These three tags won't make a huge difference on Google, according to Matt Cutts in this video: 
In that case, you can use b, em, or strong. The most important thing here is to bold the keywords you're targeting to assist Google in better understanding the page. 
If you're not sure how to bold your text or a few words, allow our SEO agency in LA to help you out. Call us here to schedule a consultation: (888) 477-9540.