Getting to Know Google's Helpful Content Update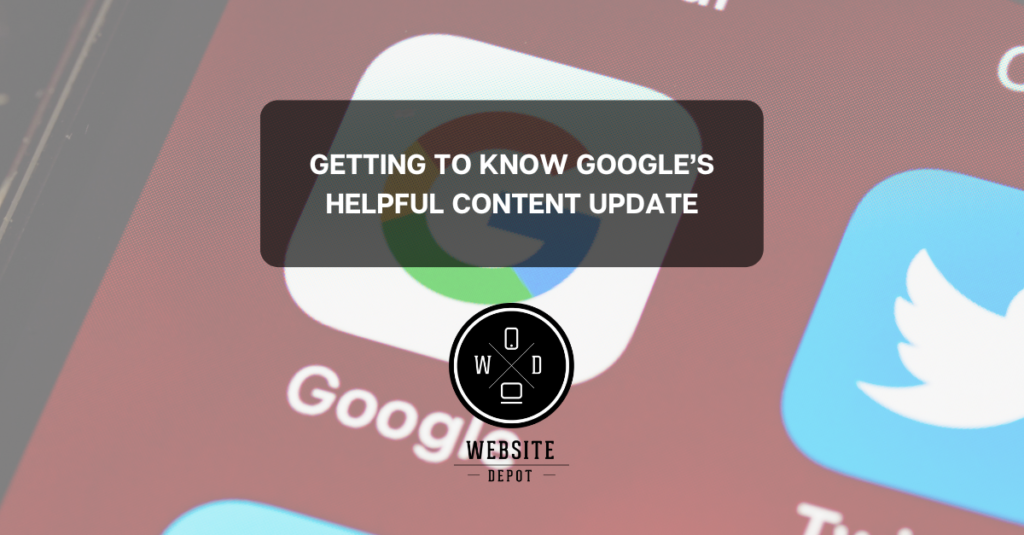 Google announced its helpful content update last August. The update was a response to the issue of quality and diversity when people search on Google. And as an owner of a law firm's website, you need to know how the update can affect your site. Contact our law firm SEO expert today to find out if your site is affected by the update. 
Should You Hire a
Law Firm SEO Expert
Now? 
It does not target any particular niche. Google said that it is going to affect English-language searches that use Google Search. What does it mean to your law firm's website? It means that you need to update your content and ensure that every page on your site is useful, original, and unique. Most of all, it has to be helpful for your users. 
The focus of the update is content creation. Google provided helpful questions to ask every time you write content for your users. As we always recommend to our clients of Website Depot when writing content, the focus of every content must be on the target audience. Thus, if you follow the people-first content policy on your website, then there's nothing to worry about. If not, then it is time to sit down and evaluate your pages. 
Avoid Publishing Content for the Search Engine
Although Google continues to emphasize writing for people, some site owners or content creators are still publishing content for the search engine. And if you are practicing it on your law firm's site, then you must update those contents now. Content created for the purpose of ranking well on the search results page is not at all valuable to your users. It is never helpful to your audience because it is stuffed with keywords and only offers a poor user experience. 
When you write content for your law firm, make sure that you're attracting humans and not search engines. It may also be helpful to write content on a few, instead of different optics. And make sure not to use automation to produce content. 
Remove Unhelpful Content 
If your law firm's site is not performing well, it may be time for you to assess your content to know whether or not it adheres to the helpful content guide of Google. Any unhelpful content will not perform well in Search. Thus, removing it will help the ranking of your other helpful content. 
Pruning your content is not an easy task. There are factors to consider. You need to use several tools to help you get in the right direction. Tools, such as Google Analytics and Search Console, can be useful. Look for metrics, such as target keywords, rankings, conversions, and bounce rate. They can all help in assessing your site and help you prune your content. 
If you are not sure how to prune your site and remove unhelpful content, make sure to contact our law firm SEO expert at: (888) 477-9540.