From Rankings to Clients: How Law Firm Search Engine Optimization Drives Business Growth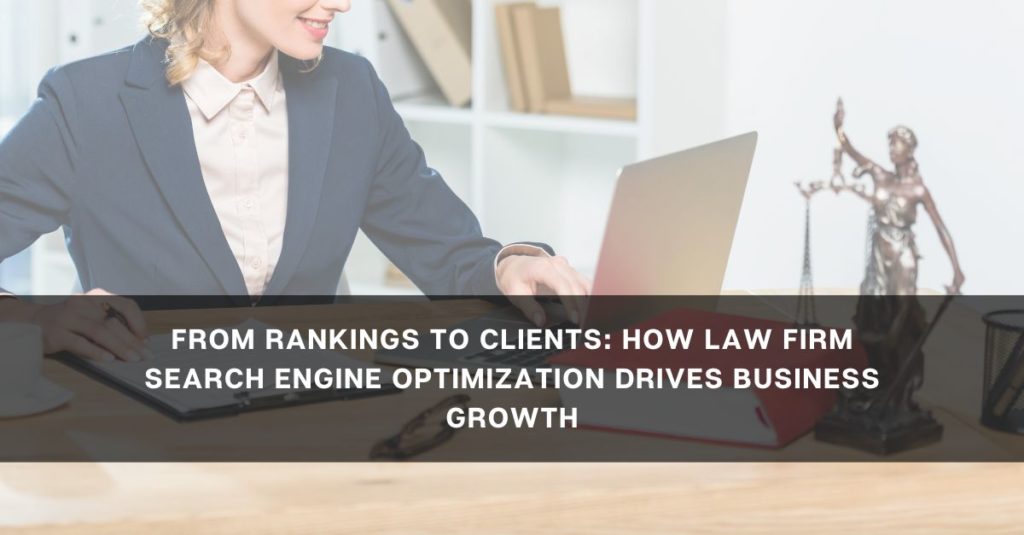 In today's competitive digital landscape, law firms need to be proactive in their online marketing strategies to attract potential clients and drive business growth. One of the most effective approaches is search engine optimization (SEO). By optimizing your website and online presence for search engines, you can increase your visibility, attract targeted traffic, and convert visitors into clients. In this article, we'll explore how law  firm  search engine optimization can drive business growth, and how Website Depot, a leading digital marketing agency, can help you achieve SEO success.
Website Depot: Your Partner in Law Firm Search Engine Optimization Success
Website Depot is a trusted digital marketing agency with a proven track record in helping law firms achieve online success. With our expertise in law firm SEO, we understand the unique challenges and opportunities that come with promoting legal services online. We work closely with law firms to develop tailored strategies that align with their specific goals and target audience, leveraging the power of SEO to drive business growth.
Keyword Research and Optimization for Targeted Traffic
Effective law firm search engine optimization begins with in-depth keyword research. We identify the keywords and search terms potential clients are using when seeking legal services. By optimizing your website's content, meta tags, headings, and other elements, we ensure that search engines understand the relevance of your website to those keywords. This targeted approach helps drive organic traffic from potential clients actively searching for legal assistance.
On-Page Optimization: Enhancing Your Website's SEO Potential
Optimizing your website's on-page elements is crucial for law firm SEO. We analyze and optimize various aspects, including title tags, meta descriptions, URL structures, and internal linking. By aligning these elements with your target keywords and ensuring a user-friendly experience, we help search engines understand the value of your website, improving its visibility in search results.
Building Quality Backlinks for Authority and Trust
Backlinks are a critical factor in search engine rankings. We implement a strategic link-building approach to help your law firm earn high-quality backlinks from authoritative websites. These backlinks signal to search engines that your website is a reliable and trustworthy source of information, boosting its rankings and credibility.
Local SEO for Law Firms: Targeting Your Geographical Audience
For law firms targeting a specific geographical area, local SEO is essential. We optimize your website for local search, ensuring your law firm appears in local directories, maps, and location-based searches. By optimizing your Google My Business profile, creating location-specific content, and managing online reviews, we help your law firm dominate the local search results, attracting clients in your target area.
Content Marketing Strategies for Law Firm SEO
Compelling and informative content is at the heart of successful law firm search engine optimization. Our content marketing strategies involve creating high-quality blog posts, articles, FAQs, and legal guides that address the needs and concerns of your target audience. By establishing your law firm as an authority in your practice areas, we attract organic traffic, build trust, and increase the likelihood of converting visitors into clients.
User Experience and Website Performance Optimization
Search engines value websites that offer a positive user experience. We optimize your website's design, layout, and navigation to ensure a seamless user experience across different devices. Additionally, we optimize its performance by improving page load speed, mobile responsiveness, and overall functionality. These enhancements not only improve your SEO but also enhance visitor engagement and conversions.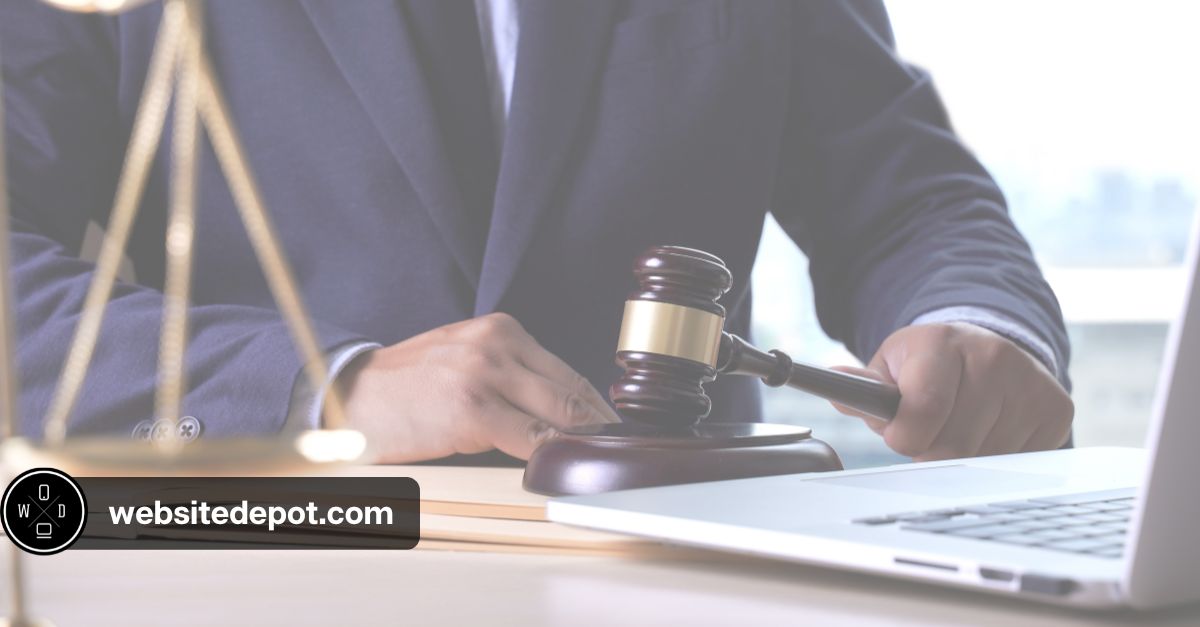 Tracking and Analytics: Measuring the Success of Your SEO Efforts
Website Depot provides comprehensive tracking and analytics services to monitor the performance of your law firm's Search Engine Optimization campaigns. We measure key metrics such as organic traffic, keyword rankings, conversion rates, and user engagement to assess the effectiveness of our strategies. This data-driven approach allows us to make data-backed decisions and continuously optimize your SEO efforts for maximum results.
Wrap-Up: Elevate Your Law Firm's Online Presence with Website Depot's Law Firm Search Engine Optimization Services
Law firm search engine optimization is a powerful tool for driving business growth and attracting clients in the digital age. With Website Depot as your trusted digital marketing agency, you can leverage our expertise in law firm SEO to enhance your online presence, increase visibility, and attract a steady stream of potential clients. Contact us today to elevate your law firm's SEO and drive business growth.