Enhance Your Legal Practice with Website Depot's Lawyer Marketing Services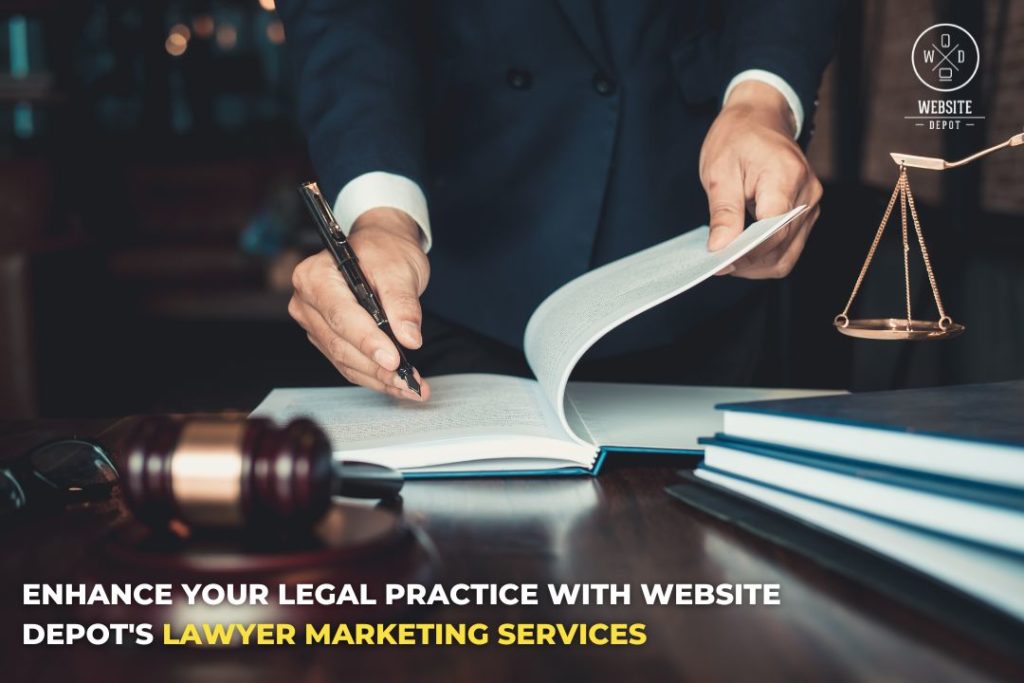 In the digital age, a robust online presence is crucial for any law firm seeking to stay ahead of the competition. With more potential clients turning to the internet to find legal services, it's essential to establish a strong digital footprint that effectively showcases your expertise and attracts qualified leads. That's where Website Depot's law firm SEO marketing services come in. With our comprehensive range of tailored solutions, our team can elevate your legal practice to new heights and help you stand out in a crowded marketplace.
Cutting-Edge Website Design
A well-designed website is the cornerstone of any successful online marketing strategy. Website Depot understands the unique requirements of the legal industry and creates visually appealing, user-friendly websites that reflect your firm's professionalism and expertise. Our team of skilled web designers works closely with you to develop a captivating online platform that engages visitors, promotes your brand, and converts leads into clients.
Search Engine Optimization (SEO)
To ensure your website ranks highly in search engine results, Website Depot employs effective SEO techniques. We conduct thorough keyword research, optimize on-page elements, and build authoritative backlinks to enhance your website's visibility. By improving your organic search rankings, we increase the likelihood of potential clients finding your firm when searching for legal services.
Content Marketing
Website Depot's lawyer marketing services include creating high-quality content that positions you as a thought leader in your field. We produce informative blog posts, engaging articles, and compelling videos that not only educate your audience but also establish your firm's credibility. By regularly publishing valuable content, we help you connect with your target market, nurture relationships, and increase your chances of being recommended to others.
In today's competitive legal landscape, having a strong online presence is essential for attracting new clients and growing your practice. With Website Depot's Lawyer Marketing Services, you can harness the power of digital marketing to effectively promote your legal services and stay ahead of the curve. Our comprehensive approach, including website design, SEO, content marketing, and PPC advertising, ensures your firm stands out from the competition and reaches your target audience with compelling messaging. Don't miss the opportunity to take your legal practice to new heights with Website Depot's expert marketing services. Contact our law firm SEO agency today and unlock the full potential of your online presence