Elevate Your Brand With Web Design in Los Angeles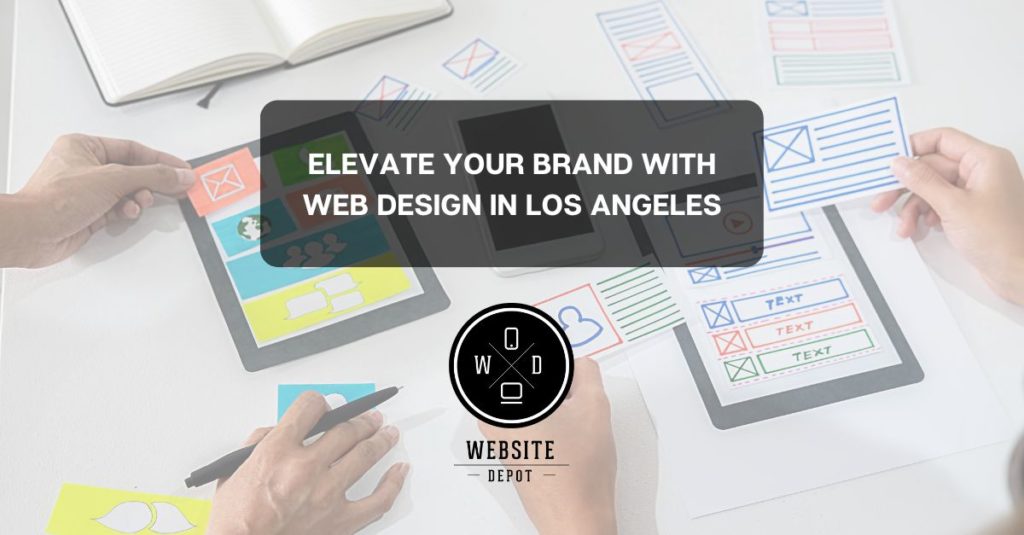 It's challenging to grow a business without effective strategies. Website optimization needs to be one of the main components of your marketing campaign. Website Depot offers web design in Los Angeles that can elevate your brand and pull in more customers. Here's what you need to know to take the next steps in your company. 
Why is Web Design Important?
You might be curious why web design is important. Although it can seem self-explanatory, there are several considerations to keep in mind when it comes to a high-quality website. For starters, the internet isn't going anywhere anytime soon. Modern businesses have to compete online for recognition, respect, and customers. You'll fall behind and lose business if you don't have an effective strategy.
Easy to Navigate Websites Reign Supreme
One of the most important factors in web design is website optimization. Website optimization updates your website to modern standards and polishes any rough edges. More and more consumers are accessing websites from smartphones or tablets. If your website isn't honed for these devices, customers will simply click off your page. Website Depot can develop a website that represents your brand on all platforms.
Keep Customers On Your Website For Longer
Effective web design doesn't only pull in more readers; it can also keep customers on your website for longer periods. In the modern age, people click off pages almost as fast as they arrive. Customers skim pages for the information they need and leave once they have it. 
Website Depot creates websites that customers want to be on through links, navigation, and readability. With our sites, someone might visit your page to learn about your services and then click on informative content that shows your authority in the industry. The customer will understand that you're a reputable brand and be more likely to use your services. 
Increase Organic Traffic
Website Depot doesn't stop at flashy websites that are easy to use. We increase organic traffic and search engine results through proven strategies. We help rank your business higher in search queries through effective SEO techniques like metadata, targeted keywords, and image optimization. 
The Website Depot strategies make your website easier to use, more interesting, and readily available to potential customers. We essentially help you broadcast your services to a larger audience. All you have to do is focus on providing the best services or products you can.
Digital marketing is difficult to navigate if you don't have experience. You can spend hours learning techniques and strategies without improving your circumstances. That's why your company needs to utilize one of our professional marketing strategies. 
Our veteran staff of SEO experts is here to guide you through the process and take the load off your shoulders, allowing you to focus on changing lives. Contact us today to begin a strategy consultation. Or call us at (888) 477-9540 to speak with one of our experts. Whether you're looking for social media marketing, Google advertisements, or keyword adjustments, we're here to help.