Online Stores and eCommerce Platforms Keep Businesses Afloat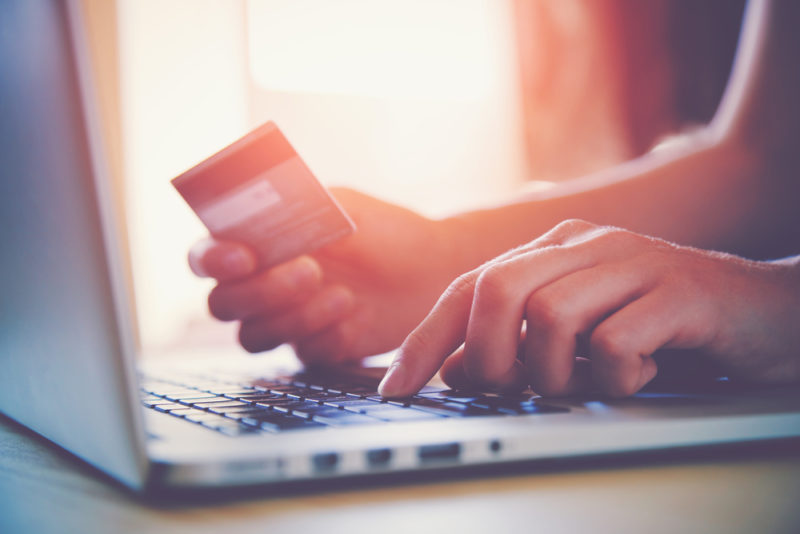 Business is radically changing right before our eyes. The shift to online shopping is becoming more and more prevalent as we continue to go through social distancing. Countless retailers are transitioning to online platforms as a way to maintain themselves afloat and keep business up. If you are new to the game of online shopping, don't worry. We know it might be a little intimidating, but it's not as hard as it seems once you have the proper guidance to get you through it. Here are a few key principles that you should take into consideration. Keep these in mind and you'll have an effective eCommerce platform in your hands.
The Platform Your Products Deserve
When it comes to showcasing your products, it's always important to do them justice. This is particularly important for online retailers. After all, when people are looking at products in person, they can make their own judgments about every article. However, when it comes to online shopping platforms, you have to do all the work for them. This is why the platform that you set up for your products is just as important as the products themselves. You are going to have to do the merchandise justice if you wish to make it genuinely effective. There are two key ways in which you can implement these strategies.
Showing Them Off Accordingly
There are many different ways in which you can make sure that you are showing off your products the right way. What you need to keep in mind is that, without in-person contact with the items, you need to sell them with just pictures and key facts. How do you make sure that you make the most out of these little components? Well, easy. First, you'll need to put in the necessary effort in taking the pictures. Use good lighting and take high-quality pictures that can showcase the products' details. Customers like to make sure that the product they are purchasing is of good quality, which is why they like to take a deep look into the available pictures.
Optimize the Pages as Necessary
You could have the best photographs of your products, but these will be useless unless you optimize the pages accordingly. This optimization consists of developing the product pages in a way that is attractive to search engine algorithms. Search engine optimization is very important for just about any website, but even more so for online retailers. After all, people will be searching for specific products that you are trying to get them to see. Your prospective customers know what it is that they want and it will be up to you to make it easy for them to find you. If your product is third on the Google results ranking, you are already at an insane disadvantage. You need to make sure you are the first. 
Pairing eCommerce with Digital Marketing
Optimization is only the beginning of your online retail experience. If you wish for people to find your platform, you are going to need a full-on digital marketing campaign. With search engine optimization, you are attracting those already looking for your products to your website. What about those who aren't necessarily looking for them? How about those who don't know they want them yet? Billboards for a summer release aren't just targeting those who want to see the movie. You need to be reaching out to a general public in order to cast a wider net. This will be crucial at the time of actually attracting an audience.
Establishing an Effective Campaign
The difference between a mediocre campaign and a genuinely effective one is its longevity. Are you getting one-time customers or are you developing an actual commercial base? How many customers are you actually retaining? Do you get a lot of repeat buyers? These are the questions that you should be asking yourself at the time of determining whether or not your digital marketing efforts are enough. After all, you can't survive off a few singular purchases. Unless your line of work lies in a very specific sector, such as luxury goods or home fixtures, then you should be able to count on repeat customers. 
Set Up Your eCommerce Platform
At Websites Depot, our main objective is always to provide our clients with the necessary tools and resources for them to establish a successful online presence and effective eCommerce platforms. That's why, if the process seems intimidating, we got you covered. With our team by your side, there is no reason for you to worry. We have the right experience, tools, and knowledge to set you up with an optimal eCommerce website. Fill out the contact form on our website or give us a call at (888) 477-9540 and we'll get you started.