Discover 5 Ways A Digital Marketing Agency Can Improve Your Business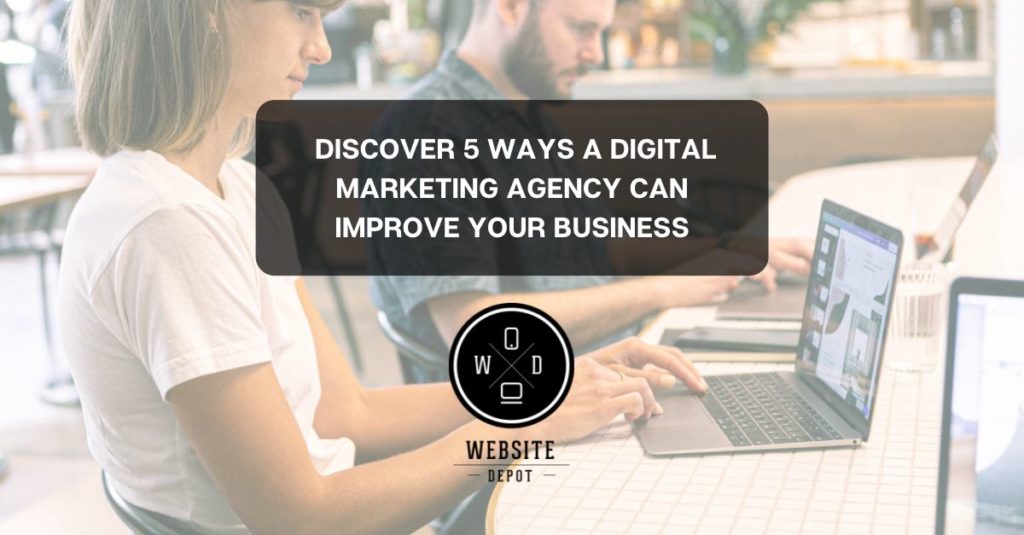 The internet is growing bigger and faster every day. How can you keep up with the times? If you are looking for improvement, you might consider hiring a digital marketing agency to help you out. The right expert can turn your aging and outdated website into the state-of-the-art portal that your company or project needs. Many business owners and executives may be unaware of the potential of the internet, especially if they are old-school style. The times have changed, and so does the means for reaching out to potential clients. If you want to grow your business, you need to get into the world of digital marketing.
A Digital Marketing Agency Is Your Best Option
It might be difficult to sort out by yourself how to boost your brand visibility or gain new customers. There are endless videos and pages out there telling you how to do so. Even if some of them provide interesting data, a lot of information does not always assure proper knowledge. That's why you may consider hiring experts who know what's best for your business. Below you can find 5 ways in which a digital marketing agency can help you and your business to aim for the top and get the professional boost you need.
Online Advertising Vs Traditional Marketing
Marketing has drastically changed since the internet went massive a couple of decades ago. Classic advertising mediums, such as print advertising or television, still have their share of value. But companies that want to get in the latest trends of marketing are hiring agencies for online advertising, as online mediums have raised the bar for what businesses expect regarding their return on investment. Unlike traditional marketing, online advertising is far easier to analyze and track with specific metrics. All kinds of tools let you know how many people got into your website and how, how many of them took some kind of action and more. Marketing on TV and street walls is far less precise, and now even little budget companies or projects can afford marketing.
Consistent Branding: An Opportunity To Improve It
You can create a more consistent brand through the right digital marketing steps. Nowadays, the Internet bridges the branding gap for small businesses and large brands alike. You can improve your brand, from displaying your logo and name across social media platforms to creating a website with professional graphics. Everything is possible today, even for small businesses, and the proper agency can help you to achieve it.
A Chance To Conduct More Targeted Marketing
One of the greatest benefits of online marketing is the opportunity to target the consumers who are most likely to invest in your services or buy your products. Online marketing campaigns allow you to narrow your focus, showing your advertisements only to those users who have opted into your niche in some way. This not only helps to reach a specific audience but also saves you time and money by using your resources wisely.
Expand Your Customer Outreach
Online marketing allows you to interact more and better with your customers. In the past (though not so long ago), the best chance of speaking to a representative from a specific brand was going to the store. Customers now want to be connected and able to contact the brand from their PCs or mobile devices. From responding to customer complaints and questions on social media to establishing your business as an expert in a niche, relationships are a key element to successful internet marketing.
Improve Your Business Today
If you have decided that online marketing is the right option for your business, now is the time to look for the right digital marketing agency. With 10 years going on strong and working with renowned brands, Website Depot provides a wide offer of services: search engine optimization, Google Ads, social media marketing, branding, online reputation management, and more. Contact us to know more about how can you improve your business with digital marketing. Our operators will get in touch with you ASAP.