Digital Marketing Agency for Mental Health Professionals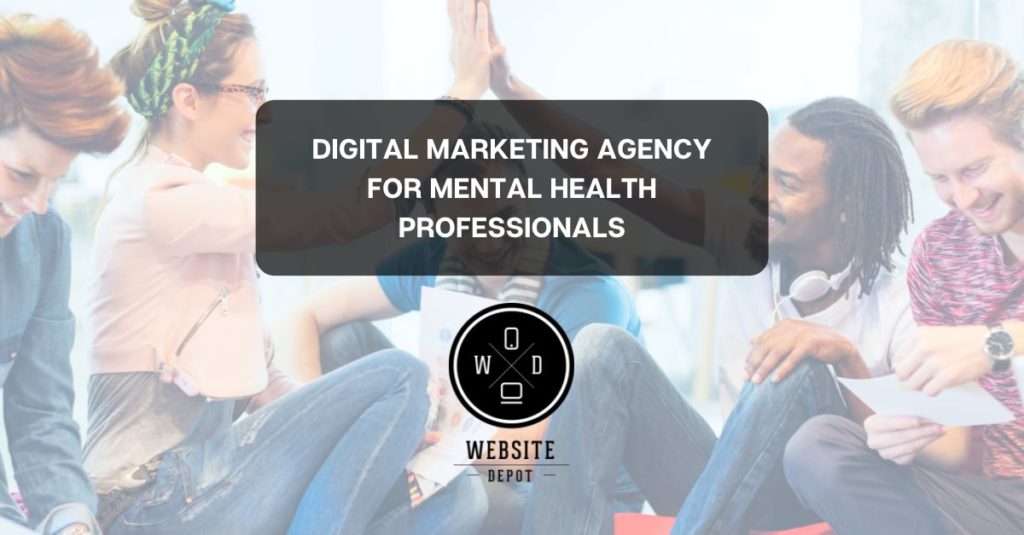 Mental health services are gaining widespread acceptance and becoming increasingly necessary. But marketing treatment options and programs is still a delicate area to navigate. We understand that your primary goal is to help as many people overcome their trials and tribulations. To do so, you'll need to market your services efficiently using a digital marketing agency.
What You Need to Know
As a mental health professional, it's crucial to place your services in front of the people who need them the most. In fact, over 24 million adults in the United States sought out mental health services in 2020. Using optimized SEO keywords, high-quality content, and other digital marketing methods can increase your reach, allowing you to help more people in need.
Use Long-Form Content
Utilizing high-quality long-form content can provide you and your audience with a number of benefits. Long-form content allows you to optimize SEO strategies, link building, and rank your website higher in Google searches. Not to mention, these pieces can increase your trust, credibility, and authority in the industry.
Let's say you're a therapist offering Cognitive Behavioral Therapy. Someone in your area might find your website when searching for "therapists near me." A long-form piece explaining the benefits, what to expect, and the results of the therapy you deliver will provide this person with more insight. This can help them develop a sense of trust and respect for you and your services.
Website Optimization
Nowadays, websites need to be optimized for smartphones, tablets, and desktop environments. Someone who needs help is more likely to click off the page, look elsewhere, or forego treatment entirely if a website isn't optimized correctly.
It's vital to ensure your website is optimized for all platforms and devices. Someone viewing your website on their phone or tablet needs to be able to navigate the site with ease. That's where our responsive web design services can come in handy.
Local Keywords
It's true that a lot of mental health services have moved online. It's more common to see therapy and counseling programs offered through Zoom, Skype, etc. However, people searching for mental health professionals are typically searching in their areas.
Individuals are looking for professionals they can trust in their local neighborhoods or communities. That's why it's essential to use local keywords that are optimized for your region.
Our team of veteran SEO experts will research your area and analyze the best keywords. We'll place these keywords in key areas across your site, ensuring you reach as many people in your area as possible.
Utilize Our Digital Marketing Agency Today
We understand the importance of helping people obtain stability, clarity, and confidence. Unfortunately, your business won't reach as many people without a proper marketing strategy. That's why it's essential for your company to utilize one of our marketing strategies. Our veteran staff of SEO experts is here to guide you through the process and take the load off your shoulders, allowing you to focus on changing lives. Contact us today to begin a strategy consultation. Or call us at (888) 477-9540 to speak with one of our experts. Whether you're looking for social media marketing, Google advertisements, or keyword adjustments, we're here to help.