Digital Marketing 2020: Danny Star's First Book Out Now!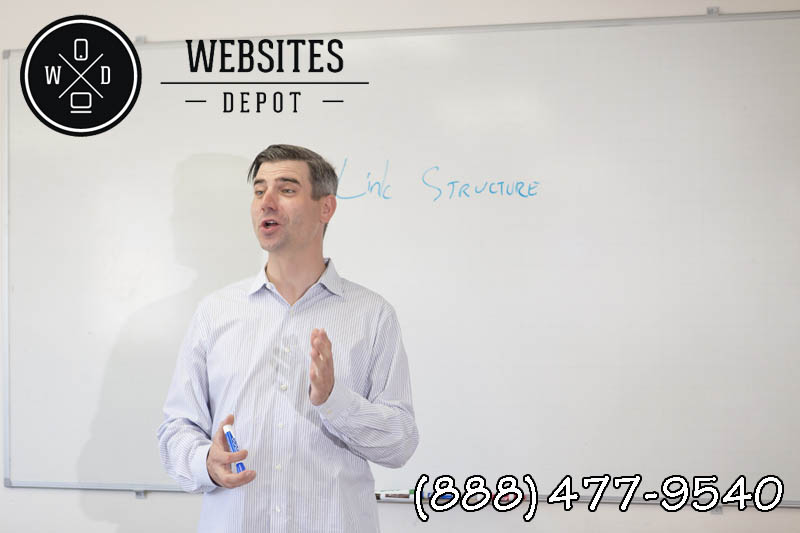 June 28th 2019 was certainly a special date for everyone at Website Depot; especially for CEO and founder Danny Star. His new book 'Digital Marketing 2020: Grow Your Business With Digital Marketing' was taken to the printing and at the same time, was made available  in digital format via Amazon Kindle! The release of Danny's first book is one more step forward for one of the fastest growing Digital Marketing Agencies in Los Angeles.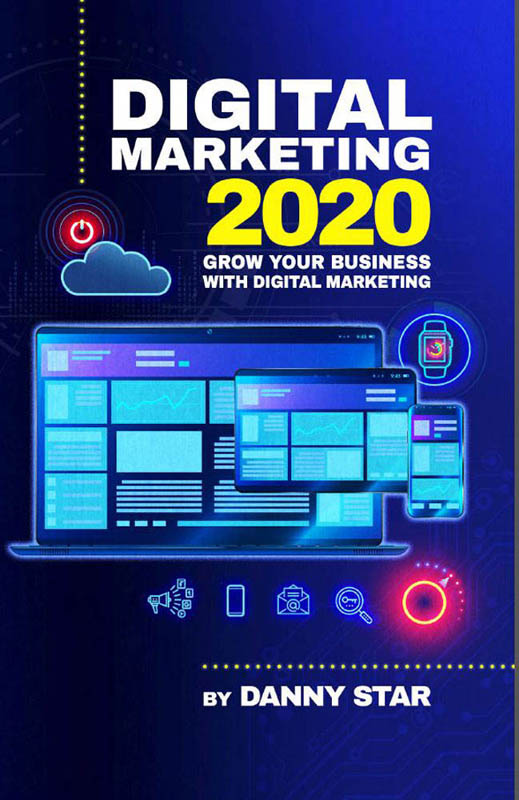 An Insight on 'Digital Marketing 2020: Grow Your Business With Digital Marketing'
Author Danny Star's intention to release 'Digital Marketing 2020' was to share his ideas and experiences after more than a decade dedicated to digital marketing and web development for small and local businesses. In a very clear, easy to follow language Danny discusses several methods he's developed through trial and error and a day by day work with businesses from all sorts of industries.
The book covers practically every aspect of social media. From the basics like SEO and social media marketing to more specific aspects of the practice like email marketing, SEO for Amazon and listing sites like Yelp, among many others. Each chapter provides not only an introduction to each topic but also tips and even pros and cons of each technique. The writing style is technical but enjoyable and easy to understand at the same time. From Marketing experts to students and business owners or simple enthusiasts; anybody can understand this book and find it useful.
"I wanted to give people a tool they could always count on at the moment of facing digital marketing," said Danny Star. "This is 2019 and a new decade is almost starting. Every business owner knows marketing and web design are necessary but not all of them know where to start. With this book, beginners can create and even amplify their insight on these useful tools; and those who are already in the game can clarify their doubts if any or even incorporate new concepts that maybe didn't manage at all or were diffuse for them".
Who is Author Danny Star?
Danny Star is the author of 'Digital Marketing 2020: Grow Your Business With Digital Marketing'. He was born in Slovenia in 1981, when the country was still part of Yugoslavia and the communist regime. At a very young age Danny developed an interest for technology and marketing, taking his first step on coding and design using Commodore 64 and Corel. In 2003 he graduated at the Faculty of Economics and Business of the University of Maribor, Slovenia.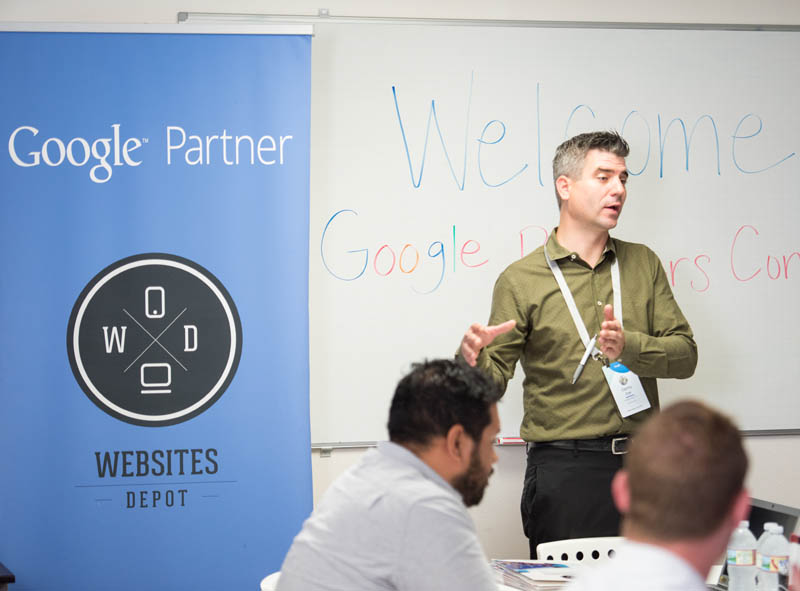 After this Danny pursued a BBA in Marketing Management at the University of Phoenix. In the meantime he had built a solid career as a Marketing Director for an important European financial institution and as a consultant in the USA. Then in 2010 he started Website Depot in a small office in Van Nuys. In 2012 the company gained the badge of Google Partners, upgrading to the highest level of partnership as Premier Google Partners in 2018. 
Danny is a happy husband, father of two two kids and and avid soccer enthusiast. He speaks English, Slovenian, Russian and Spanish. Along with his entrepreneur spirit, he's always cultivated self education and continuing research. This self education along with his desire of helping small businesses grow and reach the next level motivated Danny to write  'Digital Marketing 2020: Grow Your Business With Digital Marketing'.
A Continuing Participation in Education
Danny Star and Website Depot has always cultivated a stretch relationship with business owners and marketing enthusiasts. The company hosts Google Partner Connect events periodically at their offices. This is a type of events that only Google Partners get the chance to host. Danny is also one of the instructions at SEO Academy, a new platform that features up to 13 different courses that go from SEO to content marketing, Community Management and many more.
In 2018 Danny also hosted the workshop "Small Business Owners Role in Digital Marketing" at Small Business Expo in Los Angeles. This workshop was created as an introduction to Digital Marketing for small business owners, and meant to generate a conscience in them about how important it is to manage such digital tools nowadays.
Danny is repeating the experience this year at Small Business Expo Los Angeles and San Francisco 2019. In these opportunities, Danny will also introduce the book 'Digital Marketing 2020: Grow Your Business With Digital Marketing', which by this time will also be available in its printed version. 
For those looking to meet Danny and Website Depot Team in Small Business Expo Los Angeles 2019, here's the complete information about the expo:

Small Business Expo Los Angeles 2019 | Wednesday, October 30, 2019 from 10AM to 5:30PM
Westin Bonaventure, Pasadena Ballroom – 404 S Figueroa St, Los Angeles, CA 90071.
Website Depot Booth: 609.
Free registration available here
You can also buy the book 'Digital Marketing 2020: Grow Your Business With Digital Marketing' in its Kindle edition and get a 50% discount by entering the code danny50.
For more information about the book or press inquiries call (888) 477-9540.