Establish New Channels for Digital Customer Interaction for Your Clients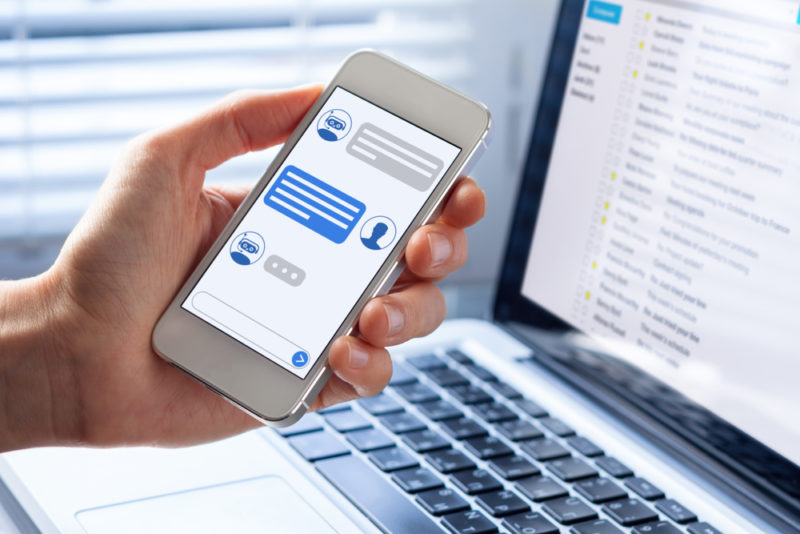 If the current situation has shown us something it's that businesses need to find non-face-to-face ways in which to operate. At least on a semi-regular basis. Not every business can do this, of course, since in-person interaction is obviously necessary for certain services. However, it's very much possible that you are not taking advantage of the tools available in the market. There are many channels for digital customer interaction out there for you to implement in your business practices. Are you looking to enhance how you approach your customer relationship management? Here are the customer interaction principles under which you should be operating.
Complement Your In-Person Presence
Almost every single business that provides in-person services should have an online presence that complements its operations. Even food trucks and hair salons can benefit from having a website. After all, it's not like a business website should supplant or replace the provider's services. This is not a case of Netflix replacing Blockbuster Video. Most of the time there won't be a way to transfer all of your services online, but that's not the goal. Your goal is to create a database that will inform your customers about your business. This shouldn't just hold informative intentions but also promotional ones. Let's explore this.
Providing Online Resources
If you run a laundromat, for example, you can't exactly offer a lot of services online. However, you can create a resource with laundry tips that help your customers and attract more people to your business. Picture this scenario. Someone stains their shirt with some red wine and they go on Google to look up how to remove the stain. They find your article on how to remove red wine from white fabric and see that the article comes from a local laundromat. "Oh," they might think, "I can head over there to wash this." By complementing your in-person operations with digital resources, you create a sense of collaboration and awareness of your brand.
Use Digital Customer Interaction Whenever Possible
This aspect is definitely much more obvious than others. Almost everyone shares this notion that communication has shifted to online channels. This is true for both everyday people and commercial establishments. You probably text your friends more often than you see them, which is not to say that you've stopped seeing them altogether. Online communication channels are very present in today's world, and if your business doesn't really implement these then you are not really taking advantage of the tools available to you. As in-person interactions continue to be limited and scarce, digital communication will be necessary to carry on operations. Not all businesses will benefit equally from this. However, some are ripe for digital enhancements.
Create Channels for Video Communication
More and more industries are shifting towards video communication because of both convenience and necessity. Digital customer interaction is changing these fields for the better. For example, mental health professionals have managed to shift their practices to digital video calls during this time of social distancing. Through these teletherapy platforms, therapists have been able to continue to see their patients despite the physical restrictions in place. Even dental professionals have shifted towards video calling to determine whether or not the patient's issue calls for an actual appointment. If healthcare can be carried out online, imagine the possibilities this medium has for your own business practice. Video communication brings you closer to your customers in a way that is both responsible and effective. Have you thought about the impact video calls could have on your line of work?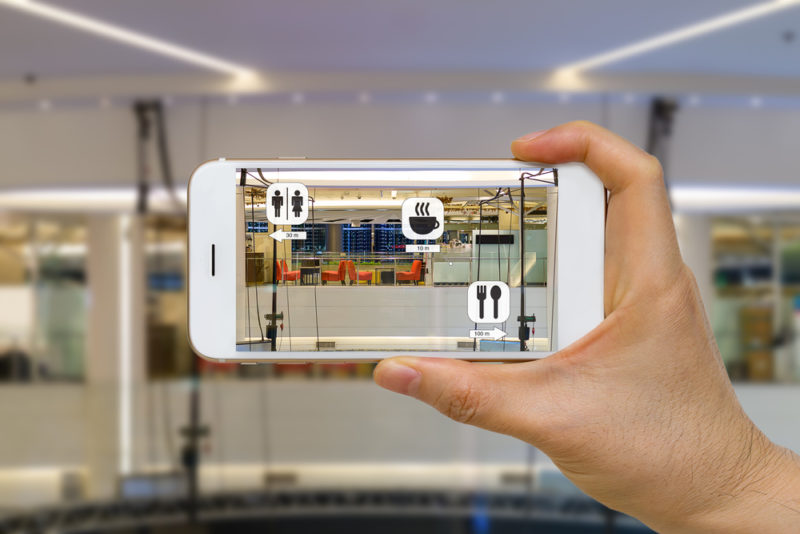 Establish a Commercial Platform Online
How many of your purchases are carried out online? Really think about it. Are you getting your pet's food delivered every month? Do you browse online bookstores looking for your next read? Are you having your groceries delivered by one of the many available services to do so? Odds are you are probably carrying out online purchases to some degree. And who can blame you? It's so convenient! Now, if you run some kind of shop or retail business, are you also selling your merchandise online? Do you see where we are going with this? It's absolutely necessary for you to start using online sales channels in your own commercial practice.
Sell Merchandise on Your Website
It's a simple matter of logic that if you sell things and you have a website, you should be selling those things on the website. This applies to all sorts of different scenarios. Are you a restaurant? Then set up a delivery order platform on your website. Do you sell clothing? Even simpler, set up a shop on your website. It really isn't that hard. You just need to establish the necessary platforms in order to handle the orders. If the merchandise you sell is a bit more complicated than just having people order from a catalog, don't worry. There are ways to adapt your website to do as much as possible to help with your sale logistics.
Offer Reservations and Orders Online
Restaurants, wholesale distributors, and service providers that don't benefit from a traditional online shopping platform can find other ways to improve upon operations. Restaurants, for example, can set up a mechanism for diners to make reservations. Wholesale distributors can set up a way for customers to request quotes. Meanwhile, personal service providers such as barbers, stylists, tree trimmers, plumbers, and more, can use a website to organize appointments. Interested customers can conveniently request an appointment through your website with the necessary mechanism in place. As you can see, it doesn't matter what line of work you are in. Your online presence will inevitably be a useful platform if set up correctly.
Digital Customer Interaction is Not the Future, It's the Present
Not to sound confrontational, but if you aren't digitalizing your communication with customers you are not paying attention. It's necessary for you to continue your business operations, particularly under the present circumstances, that you start implementing these tools if you haven't already. It's likely that your customers are already waiting for it. In fact, you've probably missed out on a few for not having some of these mechanisms in place already. Don't worry, though, for we at Website Depot are here to help. Our full-service digital marketing agency in Los Angeles can help you set up channels for digital customer interaction. If you are curious about the ways in which we can help you, call us at (888) 477-9540.