Digital.com Recognizes Website Depot as One of NY's Top 15 SEO Firms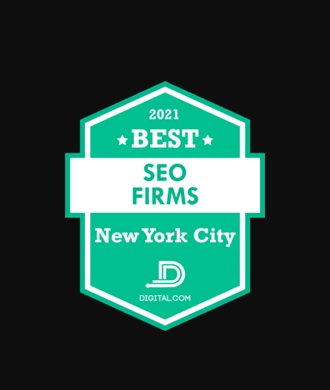 Hard work gets rewarded. 
To be specific, hard work gets rewarded eventually. 
Sure, some companies may be an "overnight success." 
But, even most "overnight success" stories were really about those who worked hard for a long time. Then, they grew very quickly. 
Not to make this "looking back" week at Website Depot, but it is something to see how far this company has come since the Great Recession. 
Twelve years ago, Website Depot was a tiny office somewhere in Van Nuys, California. 
Now, we've been announced as one of the top 15 SEO agencies in New York.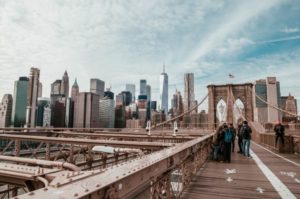 Awards that Mean Something 
There are any number of awards out there that a company like ours can win. Many of them don't mean much. They're often just tossed together by one group or another looking for greater visibility before their venture capital runs out.
Then, there are awards that are prestigious. That do mean something. 
Specifically, they mean so much because of how they're awarded. 
That's what this announcement from Digital.com is. 
As their press release says, each firm "was required to offer multiple service lines, such as web design, link building, and email marketing. The guide also examined large companies that can deliver greater resources and small firms with a more personalized approach. Service providers were expected to work with businesses across various industries…"
So, it's not like we were just handed this. 
Indeed, Digital.com are real experts at this kind of thing. 
Just one look at their shows just how committed they are to offering small businesses the best tools. For them to name us as one of the top 15, it's backed by their experience, by everything that they do.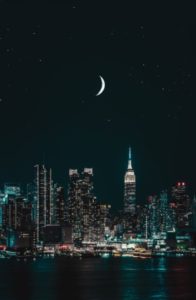 The Meaning of Clients 
Perhaps the oldest, hoariest cliche after a business wins an award is to say something like: "while we're glad to have received this, we're most proud of the work we've done for our clients." 
While that's a cliche, it's undeniably true. 
Of course, it's because of the work that we've done for our clients that we were able to win the award. 
By working hard for our clients, awards like this become possible. 
To take a step away from talking about being named as one of the top in New York City, this is what your business can learn from this. 
If you work hard for your customers or clients, you will eventually be successful. 
It may not happen overnight. It may happen in twelve years. Then again, it may happen in a longer time span (or hopefully, much, much shorter). 
But, hard work is, almost invariably, when done right, rewarded. 
In a very real way, that's what our SEO agencies in New York do: we help our clients to reap better rewards for their hard work. 
They already work hard. We make sure more people know about that. 
To see how we can help your business, you can reach us at (888) 477-9540.