Using Your Custom Website to Keep Your Business Alive During COVID-19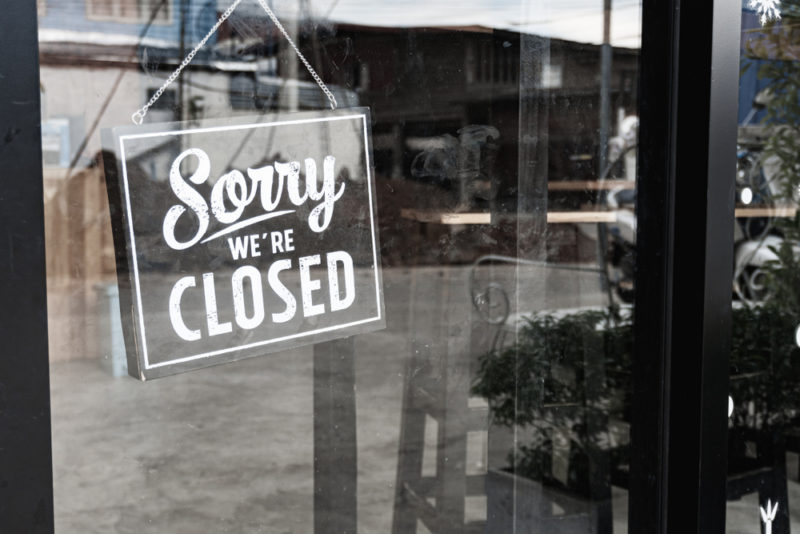 If COVID-19 has shown us anything, it's that if your business didn't have a custom website by now you were not paying attention. The ongoing pandemic continues to demonstrate that now more than ever we are reliant on the internet to reach our audience. More than one of our team members have had a similar exchange. They will be talking to a relative or a friend and mention that they are still hard at work full-time. The person will then ask how is it that they are doing this if everything's closed. The answer is as easy as any. "Our business is all online."
A Custom Website Is Your New Storefront
There will be exceptions, of course. You can't give someone a haircut through a website. However, it would be foolish to assume that most businesses don't have a way to carry out their operations online. Even if you initially don't think it's possible for you to transfer your services to a custom website, there is more than one use for a successful online presence. It's not just about selling your products, even though that is definitely a big part of it. The physical locale is not going to disappear, for there are plenty of practices that do require an actual location. Under the current circumstances, though, it's clear that your online storefront is not only a good idea but the one that could potentially keep your business alive.
Establish Online Sales Channels
The most obvious advantage that comes with setting up an online presence is the ability to sell products online. Internet shopping has been consistently on the rise to become the main way for customers to carry out purchases. 
Here are some of the industries for which Website Depot has set up online sales platforms with responsive web design:
Clothing and accessories

Food items and gourmet delicacies

Jewelry

Beauty products and makeup

Used and classic vehicles

Exercise equipment and supplements

Home appliances

Gifts and souvenirs

Personal home saunas
As you can see, you can sell just about anything online. Well, at least anything that can be shipped or delivered. However, online sales channels are not exclusive to Amazon-like shopping platforms. If you offer services, experiences, counsel, or treatments, there are still ways in which you can use your website to create leads and attract potential customers. Setting up digital appointments, customizing desired experiences, or inquiring for services and estimates can all be done through a well-designed custom website that makes your audience's life easier. 
Communicate with Your Core and Prospective Audiences
Ultimately, whether your business allows for online purchases or not, that's not the main purpose of having one. Your main objective will be to establish an effective way to communicate with both your existing core audience and your prospective one. This is especially important now that the lack of communication between customers and providers is so frustrating. People can't go to a physical location and ask questions or express dissatisfaction in person. On top of that, public opinion of telephone customer services is infamously low. Customers don't want to be put on hold or juggled between departments. They want an easy, straightforward way to communicate with the business in question.
By dedicating your website to communicating relevant information about your business, thoroughly showcasing your offerings, and giving clear and simple ways for your audience to reach you, you will be able to come across as reliable and attentive. Right now, how are companies and service providers communicating the state of their operations to their audience? Through their websites, of course. That's how your frequent customers are checking whether or not they can still count on you. Even if you are currently unable to provide services right now, they will want to know if you're still there. Don't underestimate the role that your online presence can play in keeping your audience engaged through this quarantine.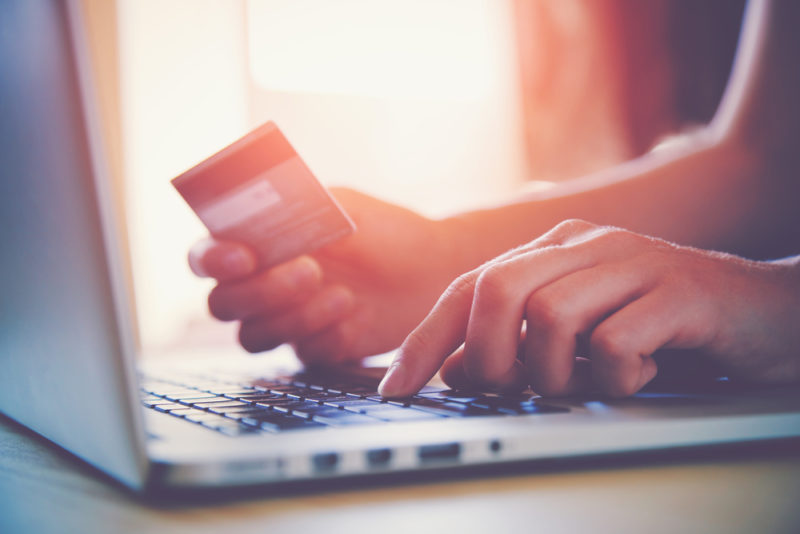 Maintain Your Brand-Building Efforts
Just because your services are limited or unavailable right now, it doesn't mean that you can't keep working toward a specific business goal. And, if you've been paying attention to the marketing trends of the last decade, one of these goals should be building your own brand. What businesses are going to fare better through this time of limited spending? Well, the ones ran by multi-million companies, sure, but also the ones that have managed to develop a recognizable brand. 
When getting food during this quarantine, some people will want to try new places. However, most will probably end up getting food from a place they've either tried before or at least previously heard of. Digital marketing will obviously translate into you making active efforts to spread your message and increase brand recognition. You should be doing this at all times. But, even if you are currently unable to provide your services because of the pandemic, you should still be doing your part in carrying out your brand-building efforts. 
In times like these, your website can continue to provide resources to your audience. Here are a few ideas on how you can keep your customers engaged through your content, even if you can't offer your services.
Guides and tutorials on what your audience can do to satisfy the need for your services while they are unable to have access to them. For example, gyms are providing video workouts to help their members exercise at home.
Newsletters on how the pandemic can affect your audience and your business practices and how you are working to improve upon service once it has passed. For example, describing sanitation measures you are planning to take.
Online alternatives and tips on how your customers can make do without having access to you or your business for a while. For example, hair salons and barbershops are sharing grooming and styling tips in order to help their regular customers.
Website Depot Continues to Help You Through This
Here at Website Depot, we are not just dedicated to helping you develop a successful online presence. We are also predicting future trends in digital marketing. Sure, we couldn't predict that there was going to be a worldwide pandemic that would bring the economy to a halt. However, we did predict that 2020 was going to be a key year in the development of the trade. 
Having a custom website is becoming as vital as ever and our digital marketing agency will continue to help our audience through the process of establishing one. For more information on how to do so, be sure to reach out to us. Our team is ready to listen to your situation and provide you with a solution. Give us a call at (888) 477-9540 or email us at contact@websitedepot.com.